CHAPTER 4:THE REALISATION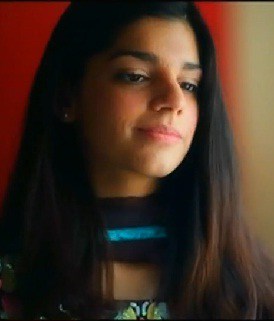 This morning had been special for her. Her late realisation of the love she possesed for him made her wonder what kept her waiting this long. She smiled everytime the thought made its way to her mind.
"kya Zaroon bhi yeh sab mehsus karta hoga? Ya woh bhi is baat se laparwah hai? "
She questioned herself while narrowing her brows.
"Oho Kashaf tum abhi tak tayyar nahi huyi? "
asked Maria, who had just entered the premises.
"Bas Maria kuch samajh hi nahi aa raha kya pehnu? "
Kashaf uttered in her confusion.
"Yeh baatein main pehli baar tumhare zuban se sun rahi hoon. Tumhe toh in baaton se kabhi farq nahi parta tha. "
She said a bit suspicious of her friend's behaviour.
"Oh my God! I can sense something. Kya yeh sach hai Kashaf? "
Maria asked while jumping in excitement.
"kya?"
asked Kashaf while trying to ignore the matter.
"Kashaf Murtuza is in love. "
"Shhh.. Maria chup kar jao aisa kuch nahi hai kisi ne sun liya toh? "
Kashaf tried calming her friend down.
"Jhut toh mat kaho woh bhi mujhse. Maan lo ki main sahi thi. "
Kashaf smiled and looked towards the ground and said
"Tum sahi thi Maria and thanks ki tumne yeh sach mere samne la rakha. "
Maria simply hugged her friend in excitement for she was too overwhelmed to express herself through words.
Kashaf wiped the tear that had made its way down her cheek and smiled at her fate. She nodded her head negatively and despite not wanting to think of him, again her mind drifted to the same thoughts.
Kashaf had been waiting for Zaroon to realise his feelings for her. She had probably followed all tricks that Maria had taught her, but she failed each time miserably. She was tired of trying and specially when she failed to get any response.
"Maria Zaroon pe toh koi asar nahi dikhta mujhe. Tumhare kehne par na jane kitne uth patang harkatein kar di maine jinke wajah se woh ab shayad dur bhagega mujhse. "
"Wo tumse kabhi door nahi bhag sakta. "
Their conversation over the phone was interrupted by the entry of Kashaf's mother.
"Kashaf mujhe tumse kuch zaroori baat karni hai. "
"Haa kahein. Maria main tumhe thodi der bad call karti hoon. "
"Kashaf beta ab jo main tumse kehne ja rahi hoon woh tumhari zindagi ka ek eham faisla hai. "
"Kaisa faisla? "
Kashaf asked with confusion.
"Kashaf tumhare liye ek bohot acha rishta aya hai aur kal woh tumhe dekhne aa rahe hai. "
Kashaf turned pale on hearing the news. Her dreams seemed to have been shattered in front of her eyes.
"Magar ammi.. "
She spluttered while controlling her tears.
"Haa haa main janti hoon ki abhi tumhara college baki hai beta hume koi jald bazi nahi hai aur waise bhi ab toh chand mahine hi reh gaye hai college ke. Tum fikar mat karo. Sab thik hoga. "
Saying this Rafia left the room.
Kashaf din't know what to do next all she wanted at the moment was to meet Zaroon.
With trembling hands she dialled his number.
"Hello Kashaf. "
"Hello.. "
she said in a shaky tone.
"Sab thik toh hai na Kashaf tumhari awaz kuch thik nahi lag rahi. "
"Mujhe tumse milna hai kal subah please. "
"Haan.. magar koi masla hai toh tum mujhe abhi bata sakti ho. "
"Nahi mujhe tumse milna hai . "
"Thik hai. "
She cut the call with tears gushing down her cheeks.


Edited by Bhatakti_atma - 30 December 2016 at 3:03am