Chapter 229
Two days before mughal family along with arjun family leave for italyjodha take santiprita bakery store, kids cry when santi say good good bye to them, santi been with them since jodha pregnant with hassanhussain but jalal can make them happy by promising to take them to prita bakery whenever they want to meet santi so everyone happy now, jodha and santi arrive at prita bakery store and prita welcoming them, she hug her mother with happy.
" ooohhh mother I'm so happy that you will live with me " said prita.
Santi smile and she hug prita back " I'm very happy too prita . . . " reply santi.
Prita then look at jodha" thank you jodha " she said.
" no need to say thank you . . . I'm happy that now mother and daughter will leave together again " reply jodha.
Santi then hug jodha " thank you jodha for everything " said santi with teary eyes, it's very sad for her to leave jodha and kids because they've become part her life and she love jodha like her own daughter.
" it's me who should say thank you . . you've done so much for me santi . . . . " said jodha and she feel sad must let santi go but like she said it's all for santi sake, just like atgah who now need to spend time with his family santi too need that, it's time for santito be with her daughter " you and prita call me anytime if you need my help . . . ok " she add.
Santi nod " I will jodha . . .i'm looking forward to be live with my daughter " reply santi.
" ok now before I go I want to buy some breads for kids . . . " told jodha.
" comejodha . . I will prepare bread for kids . . I know their favorite " said prita and jodha chuckled because she and kids are very often to come here so prita know that her kdis like, then the three of them come inside and prita pack breads for kids while jodha check improvement of employee there, she ask how they feel after work there and if they like the jodha, all women who work with prita are from shelter too so jodhaeverytime she come there she check on them, prita handed jodha breads and she refuse jodha to pay, those breads are from her for kids, before jodha leave she hug santi and prita for the last them then she leave from there.
And the day for mughal family leave for italy is come, atgah insist that he will take care mughal corporation untilljalal and others come back and beside he and jijianga still need to pack, kids very exciting that they will go to italy, lily and aram always together whenever they go and hussain following them like a personal bodyguars, they all waiting to board and before jodha need to go to toilet so jalal and zahir with some bodyguard escort them, when jodha enter toilet she think it's empty until she hears a voice may be a woman and little girls, she couldn't hear what they said but she is obvious hears sobbing, jodha don't want to interfere other people matters so she tried to ignore it, after finish jodha just about to wash her hands when a door open and she see a woman perhaps around her age, and two little girls around salim and aram age, the woman look shock to see jodha there, jodha just smile to her then she wash her hands but when she look at the mirror she notice that that woman still looking at her, jodha feel uncomfortable so she wash her hands fast and leave but when she pass that woman she call her.
" excuse me " that woman call jodha.
Jodha stop and looking at her " yes . . . can I help you ? " ask jodha, she didn't notice it earlier but she see some fade bruises on that woman face, and those little girls hide behind their mother with fear on theis face.
" you . . you are jodha right . . the wife of jalaluddinmuhammad ? " ask that woman.
" yes . . do I know you ? " askjodha curious.
" no but I read a lot about you " reply her.
" oohhh . . ok . . well nice to meet you . . I must leave now " saidjodha.
" hmmm wait . . . I wonder if I can visit you shelter ? I heard a lot about it and I always curious want to visit . . . but I can't find the address " told that woman.
Jodha don't know but she can feel that this woman may be in kind some trouble, she can see fear in her eyes " of course . . . wait I will give you my card . . " jodha then take out a card from her bag " here is my card . . and yes sorry my husband don't want shelter address being open to public because there are people that need to be protect but we set up an hotline so whoever want to know about shelter can call us " told jodha.
That woman take jodha card and put it on her chest as if her life depend on it " oooh thank you . . . . " she said.
" welcome . . may I know your name ? " askjodha.
" I . . . I . . I'm sonali" jodha smile to sonali.
" nice to meet you sonali . . and who are these beautiful little girls " said jodha, sonali smile then she introduce her daughters.
" these are my daughters . . they are twins " told sonali.
Jodha looking at those beautiful little girls with amaze " wow . . really . . " replyjodha.
" yes they are fraternal twins so not so much alike . . she is maanbai and this one is anarkali " said sonali with proud.
" jodha touch those little girls cheeks with gentle . . you two are very beautiful . . . . " praisejodha.
" thank you aunty " reply maanbai with shy, anarkali looking at jodha and she bend her head when jodha looking at her.
" jodha are you done . . comesweety time to boarding " suddenly they hear jalal voice at the door.
" well I must leave now . . . nice to meet you sonali " told jodha.
Sonali nod " nice to meet you too and take care " reply sonali then jodha leave, leaving sonali who still hold jodha card " dear God . . thank you for make this happen . . . thank you " she said with teary eyes, she hug her daughters, she still feel afraid untillshe arrive in india, maanbai very happy to leave but anarkali little bit hars because she don't want to leave his father house but sonaliwont leave any of her daughters with that family, now she will try her best to survive here and she will find a lawyer to help her to filled divorce to her husband, with a new hope sonali take maanbai and anarkali leave airport.
Jodha and moti help chef to serve food for everyone and she look at bakhsi who look sick, jodha come to her quickly.
" are you ok bakhsi ? " she ask.
" she feel want to vomit " said bobby.
" why don't you lay down for a while bakhsi . . . and take these you might feel hungry so you can eat this " jodha handed to bobby salty cracker and ginger.
" thank you bhabijan " said bobby.
" now go . . let her sleep for sometime " told jodha and bakhsi nod then bobby take bakhsi to bedroom.
" isbakhsi ok ? " ask jalal.
" she will be fine . . the first trimester is the challenge one " told jodha and jalal nod because he know that.
" ok . . by the way what take you soo long when you go to toilet . . I started to worry when you didn't come out ?" askjalal.
" well I met an interesting woman and her daughters . . and she ask about shelter " said jodha, sonia who hear that looks very interesting.
" oooh really jodha ? " asksonia.
Jodha nod " yes and I hope I was wrong but I see some bruises on her face " told jodha.
" oooh poor woman . . . . " said sonia.
Moti and selima joint the conversation " you know jodhai'm thinking about something . . what if we joint hand to help those woman . . you know that I open free legal consultation but I want to do more . . I want to able to help more . . you are totally involve to solve those poor woman problem . . . . " saidmoti.
Jodha very excited to hear that " wowmoti that will be very wonderfull . . . . . hmm you know what there are empy land behind shelter what is I built office for us, you, me and sonia and aunt juhi will be in one building and we can built play ground for kids like in jalal office . . " suggest jodha.
" ooohjodha that is very good idea . . sotariq can play with salim, aram and lily too when I'm busy " said moti, she is really excited with jodha idea.
" yes that is a very great idea jodha . . wish I can help too . . " saidselima.
" selimadidi you can always helping us . . whatever you can help we will very gratefull " said jodha.
Selima nod " yesjodha . . just let me know if you nee a hands " reply selima.
" wowjodha your idea really great . . " said sonia with happy.
Jalal look at jodha with proud " she always have great idea when it come to helping people " said jalal and then he take jodha hands and kiss them with gentle " she have a big golden heart and that is why I love her more and more " he add and he look at jodha with love.
" oooh geez get a room already " tease moti, jalal giggle while jodha smile with shy.
" anywayjodha idea very good . . . " reply jalal " arjun " jalal then calling arjun who in the middle conversation with mirza and abdul.
" yesjalal . . . " reply arjun then he come to jalal following by abdul and mirza.
" I've got another project for you . . . my wife want to build big office behind shelter building so you make design for her . . . how much I cost not an issue and selima help jodha to design the interior and bobby will handle security " told jalal.
Sonia look at arjun with disbelief and arjun too still can't believe that jalal give him another project " ooohh ok jalal . . I will make the design as soon as I finish with adventure park design " saidarjun with huge enthusiasm.
" ok . . . good . . . and you jodha with moti, sonia and aunt juhi consult with arjun what your office want to be like " said jalal and jodha nod.
" wowwwmoti you will joint with jodha to help those poor woman ? " ask mirza.
Moti nod " yes . . . I know that sometimes I give free consultation for jodha but I want to involve more . . I want to fight for those woman . . I've got the taste how my blood raise in excitement when I defended abdul" saidmoti.
" oooh boy . . . my warrior are finally awaken ? " tease mirza.
Moti wink to mirza with naughty " yes finally I'm awaken " said moti.
" ooohh poor those man who dare to beaten up their wives . . they now must face mughal ladies and sonia . . . " said mirza with amused.
" yes but those man don't deserve to be call as a man because they dare to hit a woman and kids . . in my book they are a coward " said jalal.
" yesjalal you are totally right a man who hit woman is not a man " reply abdul.
" they should learn from mughal man how to treat a woman " praise moti.
" awwmoti thank you for your complement . . . " said mirza with happy and they all laugh, they all keep talking aand chatting so the journey not feel boring.
Private jet land when it just past midnight, jodha carry sleeping aram, while jalal carry sleeping salim, bodyguards help them carry hassan and hussain, rahim walk beside jodha and hold her hands, mirza carry tariq, abdul carry mustafa while arjun carry lily, jalal employee already waiting for them and they us helicopther to reach vineyard, arjun and sonia always feel amaze how jalal who is multi-billionaire can act very normal towards his employee, finally they all reach the vineyard and arjun think that the house is more like castle and it look very beautiful, sonia amaze with how the vineyard and the house, jalal already make some renovation with the house and now it look much beautiful with compare to originally, jalal ask everyone to go straight to bedroom and take a rest, maids will take their luggage to their rooms and everyone obey because they fee very tired, they will have breakfast together toimorrow morning.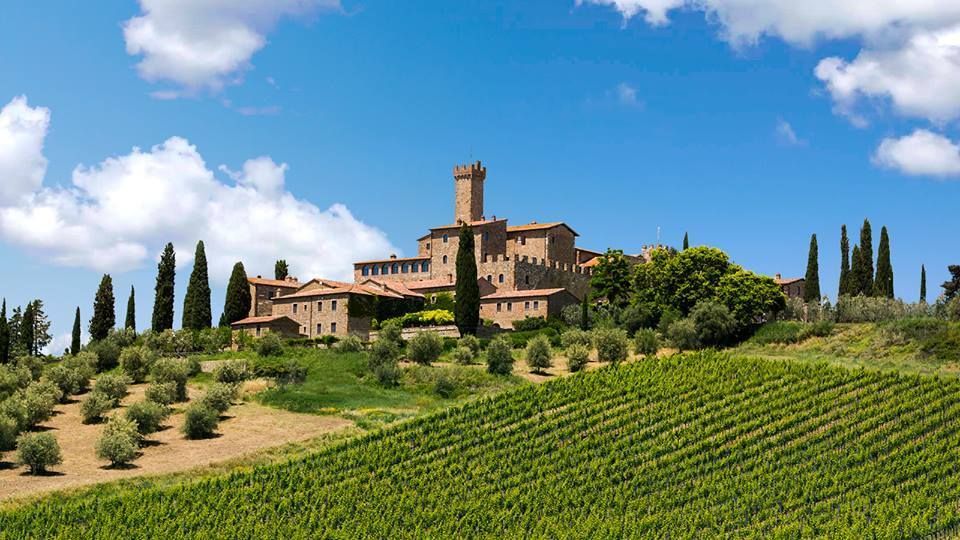 Jalal open his eyes slowly and he see through the window, still dark out side then he look at jodha who still sleeping and jalal smile watching her, she is like sleeping beauty, jalal then get out from bed slowly and he check kids, their room are connect to his room, first he check aram who sleep with lily who even in their sleep holding hands, then he check on boys who sleep in one room, that room very big that can accommodate four bed room, kids all still sleep and jalal look at watch on his wrist and they all still have plenty of time, it still 5am then jalal back to his room and see jodha eyes start to open.
Jodha look at jalal" jalal . . what time is it ? " askjodha.
" it 5am . . . " reply jalal while he back to bed " come sleep again jodha we still have about 2 hours before we will have breakfast " he add, jodha rest her head on his bare chest.
" hmmm it's very comfortable to sleep on your chest " jodha mumbling with happy.
Jalal smile listening to her and he caress her hairs " well I'm happy that my chest very usefull " he tease jodha.
Jodha chuckled and she start to touch his chest, then she touch his nipple that already got hardened " hmmm " she said.
" you play with fire here my wife . . if I get arouse you know there is only one way to satisfied me and I don't think this will work beside kids can wake up anytime " he warn her but naughty jodha just smile listening to his warning, jodha kiss his chest slowly and jalal already feel hot and when he feel her tongue on his nipple he is explode, jodha smile when she see his muscle feel tense, she keep kissing him now she kiss his stomache, she give small blose to his navel and jalalmandhood feel hurt and demand to be satisfied, he stop jodha when she just about to kiss lower.
" you are looking for a trouble jodha " he said and jodha just wink to him " ok that's it . . " then jalal get out from bed and to her surprise he carry her to bathroom, he lock the door and there he make jodha regret for teasing him and make him arouse, jodha try not to screams when jalal give her the exquicite pleasure, they both spens their time in bathroom for quite wild making love until they head kids voices.
Arjun take sonia and lily to dinning room in garden and they never will feel stop amaze with how beautiful this place, even the dinning room look very beautiful.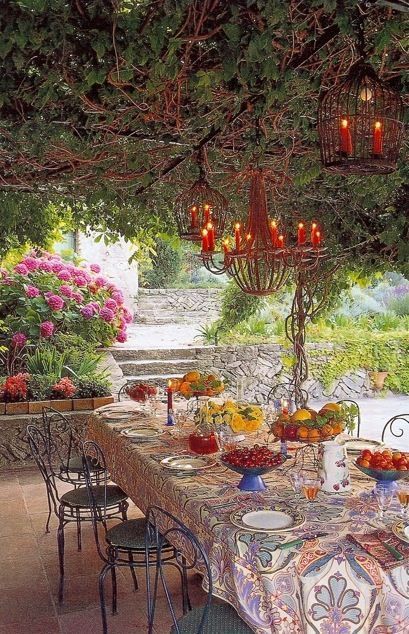 " good morning " greet arjun.
" good morning . . come . . come here arjun " greet abdul and then arjun sit beside abdul.
" lily come sit with aram " told jodha and lily look up to sonia who nod to give permission and then lily sit with aram, both little girls looks very beautiful with short jeans and t-shirt, both holding hat because they will help to collect graped from vineyard.
" how your sleep ? " ask jalal.
" like a baby " told sonia while she sit beside arjun " by the way you have beautiful place here . . . " praise sonia.
" thank you . . I'm glad that we had this place " saidjalal, jodha and selima help maids to serve food.
" bubu when we will pick grapes ? " ask aram, she is really inpatient to start.
" after breakfast " told jalal.
" bujan we will pick lot of grapes today . . can we bring some for our classmates ? " askhussain.
" hahaha sure why not hussain . . . " reply jalal.
" oooh I want to bring some for my classmates too " said hassan.
of course you too hassan " reply jodha.
" today all will help to pick grapes " announce jalal and kids screams in excitement.
" I never mughal corporation in wine business too " said arjun.
" actually this is our personal business . . its my, jalalbhaijan and abdulbhaijan business " told mirza.
Arjun look surprise to hear that " owh really ? " ask arjun.
" yes . . well we want to have business that not related to mughal corporation so we always try find a good investment " told abdul and arjun nod understand what he said.
Jodha look at baksi and she look better " how you feeling baksi ? " ask jodha.
Bakhsi smile to her " I feel better . . . thank you that salty biscuit and ginger help a lot " told bakhsi.
" I feel bad that she must going through all of this " said bobby with sad.
" don't be sad bobby . . . later will become monster . . . they will demand this and that . . sometimes they will hate you for no reason " tease mirza and bakhsi can't help but laugh.
" ooohmirzabhaijan you sound speak from experienced " tease bakhsi and mirza laugh even when moti giving him a death glare.
" and make sure that bakhsi perform caesarem . . . otherwise you will got fired couple times with your doctor if you let bakhsi have normal labour " said mirza and everyone laugh, arjun and sonia look confuse.
" whenmoti giving birth to tariq it's very unique moment . . she yell to everyone and keep fired doctor and mirza " selima explain to arjun and sonia.
Sonia laugh listening to that amazing moment " oooh really moti ? " she ask.
Moti grin with big " of course . . it was hurt like hell and all they do just keep telling me to be patient and keep pushing " said moti.
" ooh boy I can't imagine doctor and nurses reaction " reply arjun.
" they all just laugh . . . but moti very brave and she deliver our son with safe " told mirza with proud.
" thank God when tariq born he didn't screams . . let it gooo .. let it gooo " tease bobby and everyone burst into laughter, then they all continue their breakfast while chatting with happy and after finish jalal lead them to vineyard, aram and lily walk on his each side and they hold his hands, arjun and sonia hold their breath when they see huge vineyard.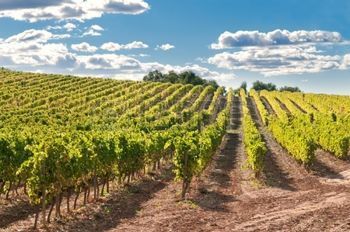 " ooh dear God . . this is very beautiful " said sonia and arjun nod agree with her.
" come on kids . . . let's pick the grapes " announce jalal.
" yeaaayyy " reply all kids with happy then they run to vineyard with happy and excitement, they all wearing hat because this is will very hot out there, and kids with full enthusiasm start to pick grapes after teach by jalal employee how to pick grapes, jodha shoot video when kids pick grapes and kids will happy when they watch themselves, kids laughter are the best music on her ears and their parents smile looking at how their kids having fun with always smile or laughter and that is the most precious for them no money in the world can replace what they feel when they see joyfull and happiness on kids face.
Note : srry gys i just arrived at home and only able to update 1 story . . .


Edited by ndi.anggraeni81 - 20 May 2016 at 8:40am