1st of all





for this huge collection of Manan and niti's pics.
and now congratz for your 1st search anniversary as u said na (
so last year on 29 April i was searching about that day but accidently on IF the post I visited was Sue's she is the biggest parth lover)

so tell me searching ka yeh year kaisa raha
...


now about Manan

ab Manan k bare mein kya kahon...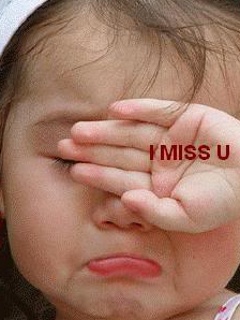 the whole ky2 team specially Manan...

Manan ka jadooo hum sub pe aisa chala k... writers ki quantity me mujh jaise kafi new comers add ho gaye ...

just like that song "main shayar to nahi"... I am singing this



Main writer to nahiii...


Magar aye PaNiii...


Jab se dekh... Main ne tujh ko...


Main yahan... writer ...ban gayi...


ab is se pahle k tum khud credit lene k liye maidan mein kud paroo... ...i know... credit tumhe bhi jata hai...



and now baat ati hai readers and writers ki... as i am representing both communities reader bhi hooon and writer bhi so kuch points haan jo share karon gi...

Sorry in case if u disagree with me but Mujhe is sub case mein yehi feel ho raha hai.

I know as a writer... response kum ho jae or na mile to really morale down ho jata hai... and jo story mind me hoti hai osey bhi likhne ka dil nahi karta...
but phir bhi ... writers club... the crazy fans of PaNi/Manan stories likh rahe haan... so
to the writers...

and about readers...
yaar
Readers community na ho to writers kuch likh nahi sakte... so
plzzz yaar yeh fun nahi hai... so is ko fun na banao... na hi writers and readers ka koi jhagra hai... coz writers and readers both are corelated with each other...

writers ...write nahi karen gey to readers ... kya read karen gey...

and readers response nahi dein gey ... to writer ... kya write kare ga...


1st Problem i think time management ki hai...

as a reader main yeh kah sakti hoon k... majority of the readers jo din mein busy hote haan raat ko apney phone se IF pe ate haan. and to be honest agar main apni baat karon to raat mein itni energy hoti hai k story read karte karte ... stories ki duna mein chali jati hoon.

so yeh wo readers haan jo like or comment nahi kar pate...read karen gey but...


so to all such readers... It's a humble request...

plzzz yaar chaheye week mein ik baar comment karo but karo to sahi... atleast writers ko pata ho k yeh bhi mera reader hai... plzzz

2nd problem yeh hai k reader jab writer banta hai to os k pass time ki shortage ho jati hai...

Reason: routine work k sath story ko generate karna and then ose write karna... is sub mein hi time nikal jata hai...so is shortage ki wajha se wo as a reader jo stories pahle read kar raha wo nahi kar pata regularly... so less response
.

(dont mind but including me sabhi writers ka yeh haal ho jata hai... phir chahe wo new comer hai is field mein ya old)

3rd reason: Miss/less communication

writers and readers both side se communication prob and specially readers ki side se...

Writer ko update dene mein late ho to... readers ko acha nahi lagta...osey reason pata honi chaheye k kyo late hoa... but inversely agar Writer apni story k response k bare mein baat kare to reader ko acha nahi lagta... and reason reader batata nahi... so yahan a jati hai problem.

Readers ko chaheye k agar koi problem hai jis ki wajha se response nahi kar pa raha to kum se kum share kare...


Last but not least.







For All Regular readers and The spirit of Writers jo in sub k baad bhi Apney updates and response de rahe haan
ignore u dont feel like it