Hi guys im back again the pics are just so u can visualize them ok
Twinkle looks at her husband romantically "I am so happy Kunj we have come for our honeymoon to Paris.wow limousine for us yippee"
Kunj smiles " Don't be so happy now its self there are more surprises waiting for you jaan"
Twinkle : My cutie husband so much u planned for us right now then what will happen later
In the Hotel
Twinkle gets irritated "Baby you are just come from London and you are stuck on your laptop .I guess I should have not brought the laptop along with me"
Kunj replies innocently "Please jaan.1 imp project is there in Paris so that's I booked this as a honeymoon trip so sorry."
Twinkle makes a puppy face and was angry with him she went near the pool side and thinking when he do things what he has come here for she slept on the poolside recliner Kunj came near and carried her on his bare arms to their room and placed her on the bed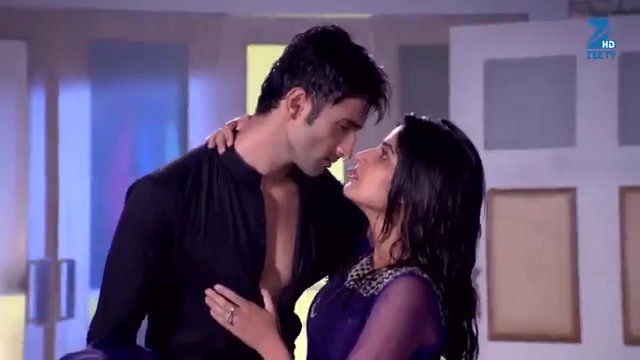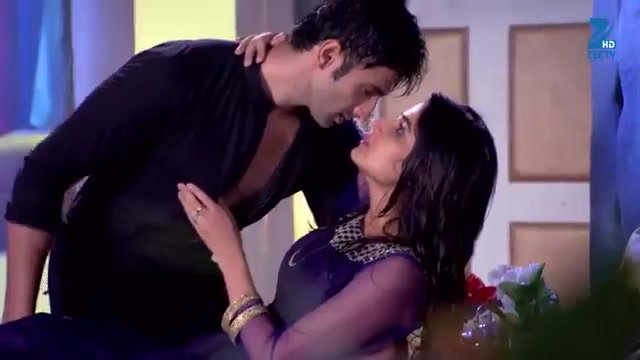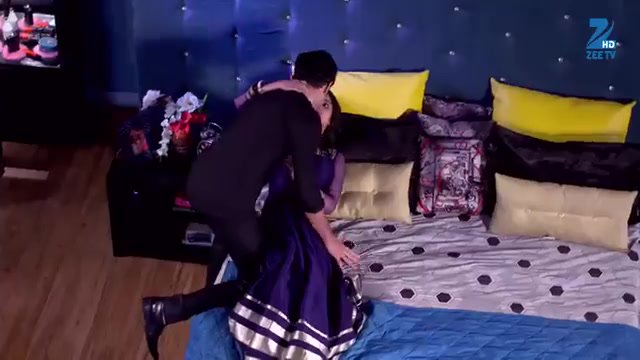 Kunj cupped her face and sorry love. I promise the next morning and remaining 2 days of our honeymoon I will shower you with surprises.
In the Morning
Twinkle gets up and sees a note it said come to the restaurant down she gets ready arrives at the restaurant there was a seat booked for her she sat there
A waiter arrives and says to her " Maam her you go your breakfast ,and this a note please read it after you finish eating"
Twinkle was surprised and she read it and it said to come Paris plage the chauffer will drop you.Twinkle reaches the Paris Plage and gets a note along with a rose from a small boy and it said " To turn back " and she saw her darling husband
Twinkle ran into into his arms and hugged him "where you went I was missing you "Kunj smirks "so fast you started missing me jaan come I will takle you to the yacht".
Kunj(In the evening he blindfolded her eyes and took her to see the Eiffel tower )Jaan now you can open your eyes how is it...
Twinkle : Beautiful the lights on the tower gives a beautiful to it. It's really beautiful.
Kunj : But not as beautiful as you are my chand(moon)so Twinkle says and not sweet like my honey...
In their Room
He again blindfold her eyes and puts clothes on her for it's a surprise and carries her to the poolside .he opens her eyes and she sees the pool decorated with rose petals and water candles
Kunj : Go inside gently and step by step (he slowly removes some candles out so that they can romance properly)
The fountain in the pool started to recycle as it was on it gave a good ambience they romance in the pool
Aaj phir tumpe pyar aaya hai
Aaj phir tumpe pyar aaya hai
Behad aur beshumar aaya hai (x2)
Toote toh toote teri baahon mein aise
Jaise shaakhon se patte be-haya
Bikhre tujhi se aur simte tujhi mein
Tu hi mera sab le gaya
Na fiqar, na sharam, na lihaaj, ek baar aaya
Phir zarre zarre mein deedar aaya hai
Phir zarre zarre mein deedar aaya hai
Aaj phir tum pe pyar aaya hai
Aaj phir tum pe pyar aaya hai
Behad aur beshumaar aaya hai (x2)
He again carries her on his arms and places her on the bed they both kiss each other they then kiss each on their cheeks and they both made love ...
After few months
InTwinj room
Twinkle was busy writing in her personal diary. Suddenly Kunj came from behind and going to have a look on it.
Twinkle hesitates "Kunj what are you doing" (she was trying to hide the book by her dupatta in a haste)Kunj replies "Why Twinkle ? Why can't I see what you are writing."
Twinkle replies "No,this is my personal diary and no one has a right to see it ".Kunj gets irritated Twinkle,we discussed that we will share each and every secret and matter towards each other without hiding"Twinkle feels sad from inside and she tries to hide her feelings.
Twinkle smartly replies "Yes ,but this is my personal diary and personal diary sharing we didn't discuss to share about it" Kunj gets angry "I am your husband dammit,I have a full right to know about you and get to know about you ". Twinkle innocently replies "But this is my personal diary".
Kunj replies "FINE" and he leaves the room giving a angry glare at her. Twinkle's POV "I also don't like to make you angry on such silly topics but I did this because when your birthday comes then I will finish writing the last page of this diary and give as a gift to you and I am trying my best to finish the writing this diary as tomorrow is your birthday Kunj
KUNJ freshen himself and comes out from the bathroom and sees the room decorated with roses and red candles and on the recliner a gift with a note "Happy Birthday Kunj and this gift is your patience sweet fruit "
Twinkle comes from the door and says " Open the gift " A sweet smile plays on to Kunj face and he replies sweetly "Okay"
Kunj opens the gift and sees a diary,and he becomes happy and says to Twinkle "This is the same diary,that you were trying to hide it from me"
Twinkle smiles Yes Kunj,in this diary it has the love story from the day we met to this day "Kunj replies " To this day meaning ?" Twinkle indicates him to see the last page ,he looks at last page to just know what she has written at the ending and it says "Today is Kunj's birthday and today I am writing this last page and I am going to give this diary to him and also tell him on his special day that in our this love journey,a new chapter is going to add in,mine and Kunj's love mark " Kunj looks at Twinkle's eyes deeply and his hears are waiting to hear that yes that weather is doubt is true or not " Twinkle takes his hand and places on her belly " Kunj what you are thinking is true,yes you are going to be a father " Kun kisses Twinkle on her forehead and hugs her and says "This is the world's best gift I ever received" .
"Really Kunj ","Yes its true"-Kunj replies
THE END
this was originally on Abhigya so watch the mistakes thnx