Originally posted by EasternViolet.
Originally posted by Sanika.
Originally posted by EasternViolet.

Sanika did u meet Namik?
why does this question pierce my heart?
The person who organised this, who was supposed to come with me backed out.
so..
edit:
also, PREETI
How you doing?
@veritaserum- Dude, I forgot your name
Parth samarthan is the one in KYY na?
eh, jo bhi ho, we love our Namik
He is such a sweetheart
Oh dear ... Has it been resheduled?
I'm sorry to hear about it. I ain't a fan of anyone from KYY lol
Aww Sanu
Koi nai, you're still in Mumbai aur Namik bhi kahan bhaaga jaa raha hai, you'll go some other time
And WHAT? WHY WOULD ANYONE BE NASTY TO OUR NAMIK HE IS LITERALLY A FREAKIN 6'4'' CLOUD OF PURE HAPPINESS.
Ugh. See I was never a fan of KYY (not going to go into why but in a few words: It felt like a superficial attempt at being a meaningful teen drama that just ended up being everything I dislike about a teen drama, but again this is just my opinion) but things like this make me want to distance myself away from it even more. Fans hai ya fanbots, like W*F.
Jo bhi ho, if people be trying to bring you down, it just proves that you are above them.
*mic drop*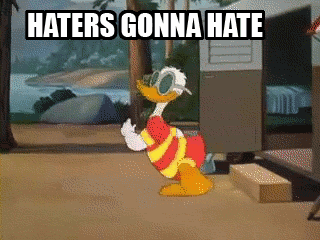 Our Namik's too cool to even care about them,
I love him