Kangana Ranaut: Bang Bang Ki Jai Ho! Here's how the actress prayed for Hrithik Roshan's success?
Everyday we see something new come up in the Hrithik Roshan- Kangana Ranaut legal battle and today is no exception. Find out what happened right here!...
One of the biggest controversies that has made headline for so many weeks now is the all out legal war between Hrithik Roshan and Kangana Ranaut. Insults have been hurled, shocking allegations have been made and it looks like things are going to get even more nastier as time goes on. But here are some new details that have surfaced on the whole Hrithik-Kangana row, which are pretty surprising, to say the least.
We have images where we see the Rangoon actress hosting a special religious ceremony and praying for the success of Hrithik Roshan's action film Bang Bang! The pictures reveals how Kangana is performing a special havan' at a temple. Clad in a red saree, she is seen giving all sorts of offerings for the pooja. Another picture shows the havan or a holy bonfire burning brightly, but if you look closely you can also see that the poster of Bang Bang right beneath the havan kund. There is also an alleged email from Kangana's account to Hrithik that says," Bang Bang ki Jai Ho."

So all these pictures and emails makes it look like the actress had indeed been praying for the success of Hrithik's film, but nothing is for sure of course.
The entire case took on a very strange and sinister turn recently when some emails that were allegedly sent by Kangana and Hrithik were made available to the public domain. While these super controversial mails has got us reeling in shock, Kangana's lawyer quickly turned the matter around and blamed the Mohenjo Daro actor of hacking her client's account and planting these emails. Only time will tell which side of the story is actually true. Till then check out the images that were made available to public right here: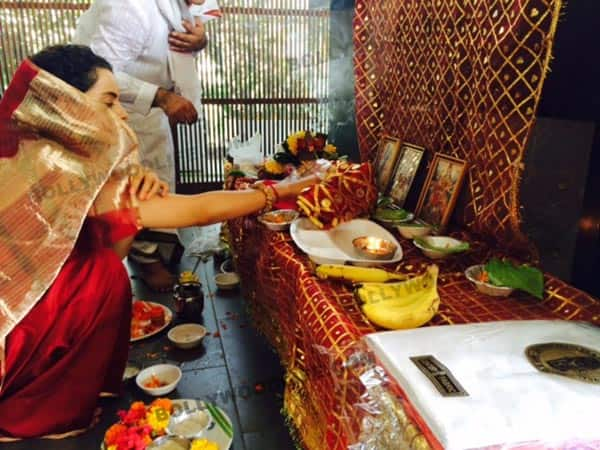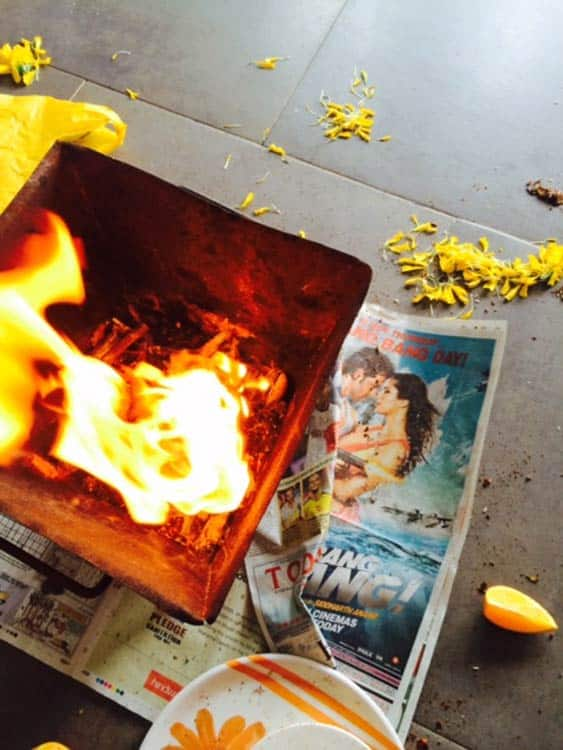 [Here it seems the reporter dont have solid proof.Look like he assumed it..]


Edited by ChotaBheem - 23 April 2016 at 2:32am