Leaked emails provide insight into what's going in the legal battle between Hrithik and Kangana
Kangana Ranaut sent over 3000 emails to Hrithik Roshan over a course of a few years. According to our exclusive, she was communicating with an imposter for a period of over 6 months.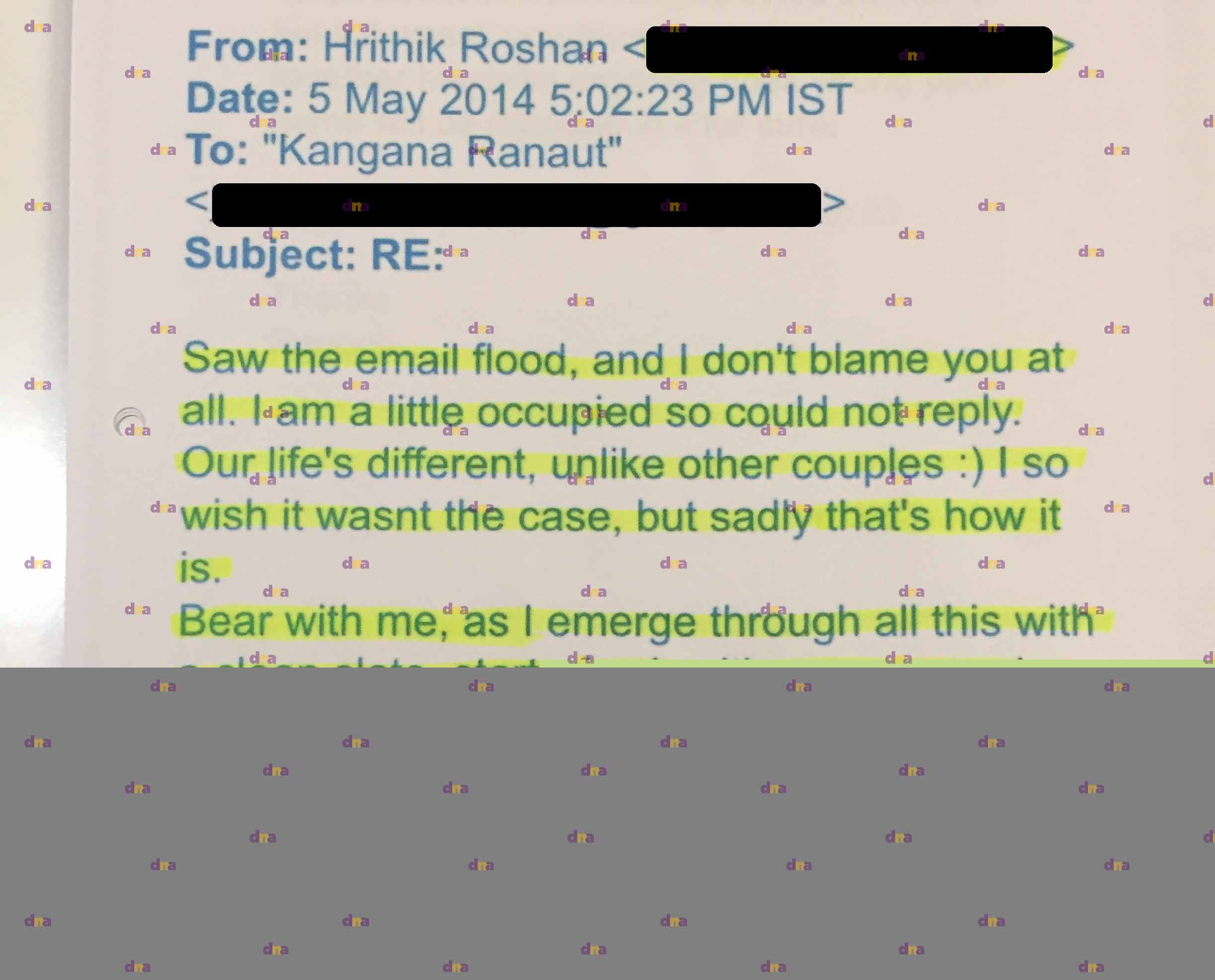 (Imposter's mail to Kangana)
This is an email from Hrithik's imposter.
New emails in the leaked stash show that Hrithik Roshan never sent any mails to Kangana. Indicating an inclination towards building a relationship or otherwise.
When according to Kangana, Hrithik allegedly did not reply to her string of mails, 20 days later, Kangan's sister Rangoli got in touch with Kites star and told him to leave the actress alone.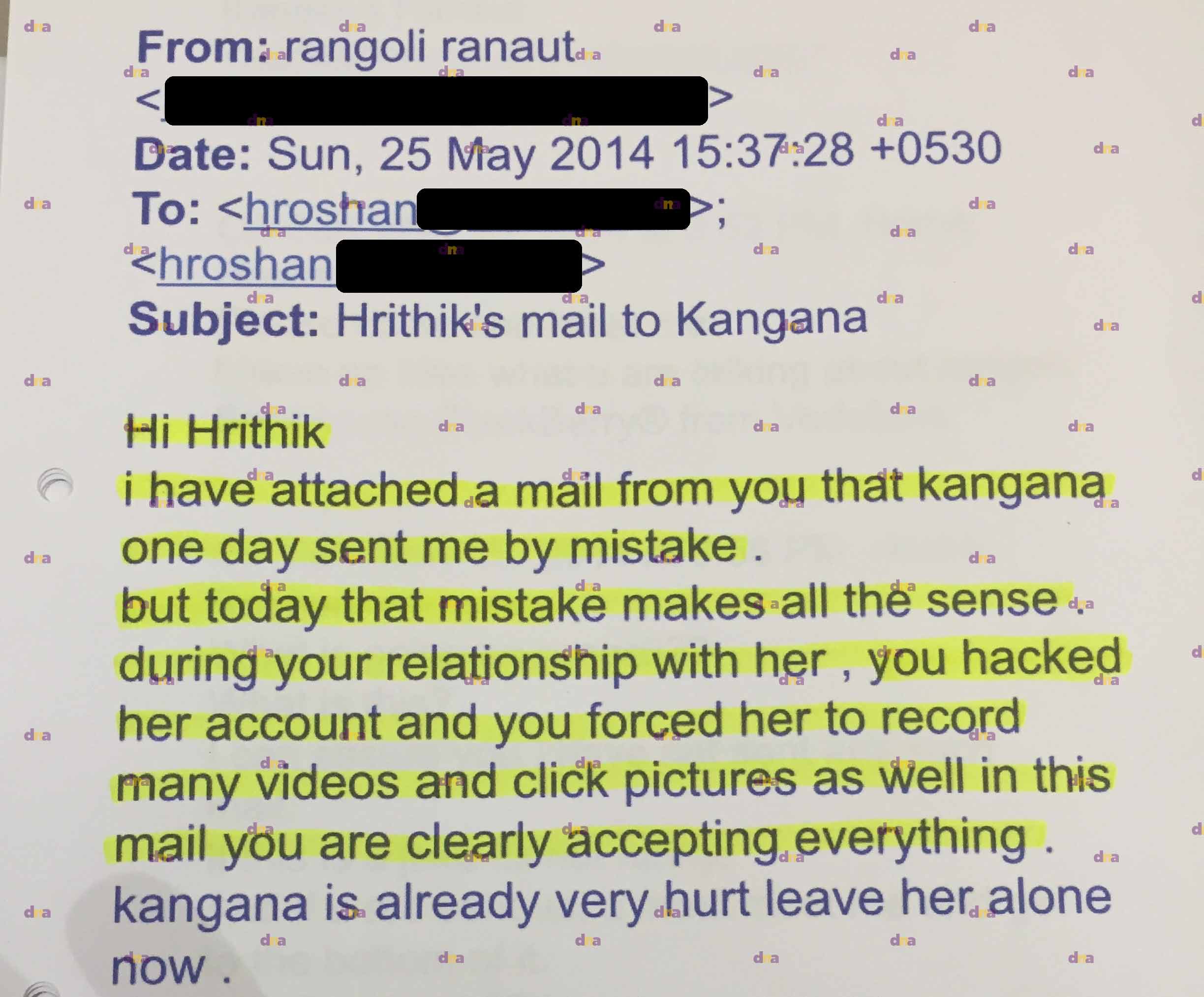 Upon receiving the mail, Hrithik replied saying he has no idea what mails Rangoli is referring to. He offered to meet with her and get things sorted.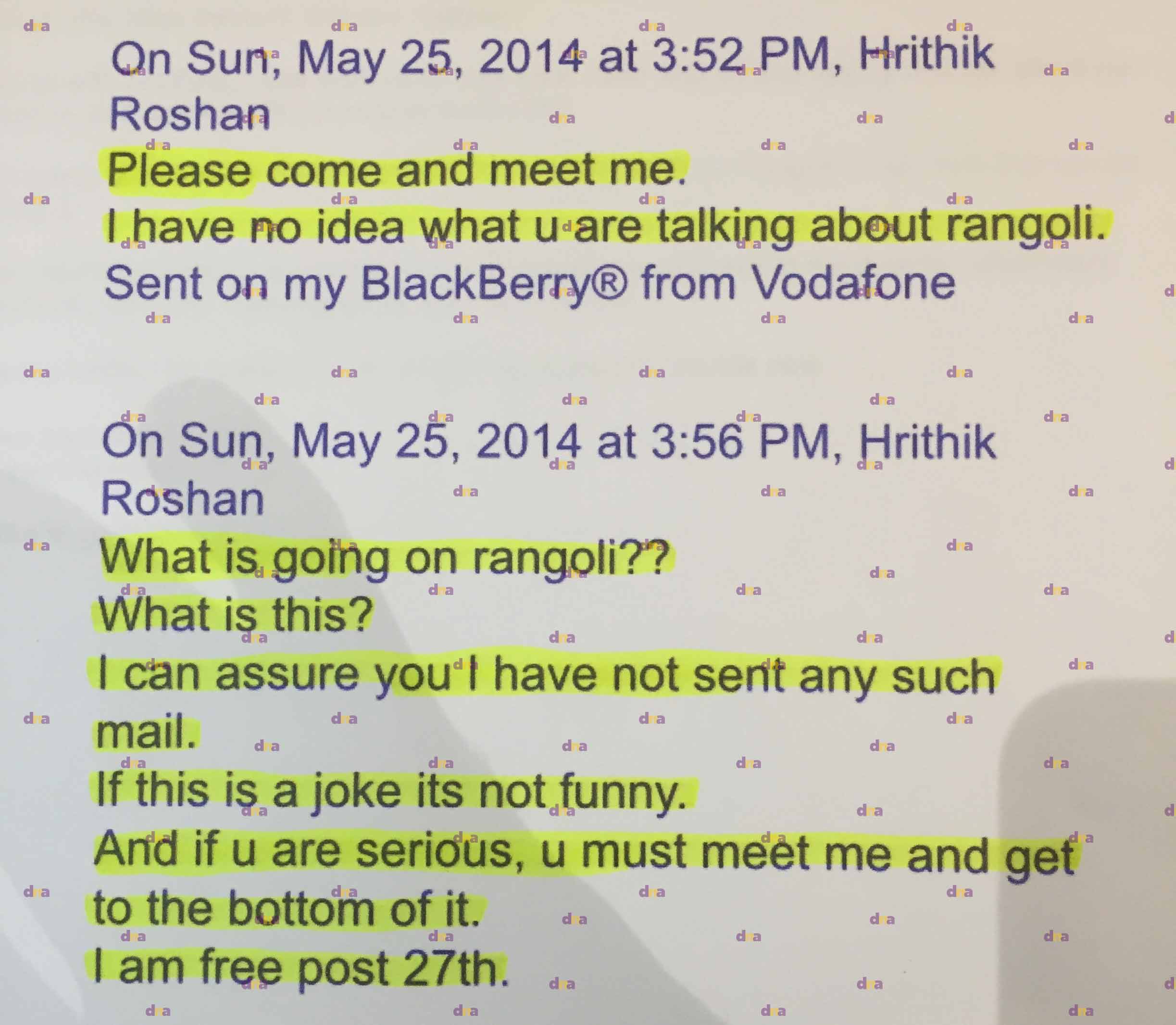 Rangoli agreed to meet the Krrish star and in the mail, she said that Kangana sent images, videos, and mails to the star. And, she received a lot of stuff from him as well.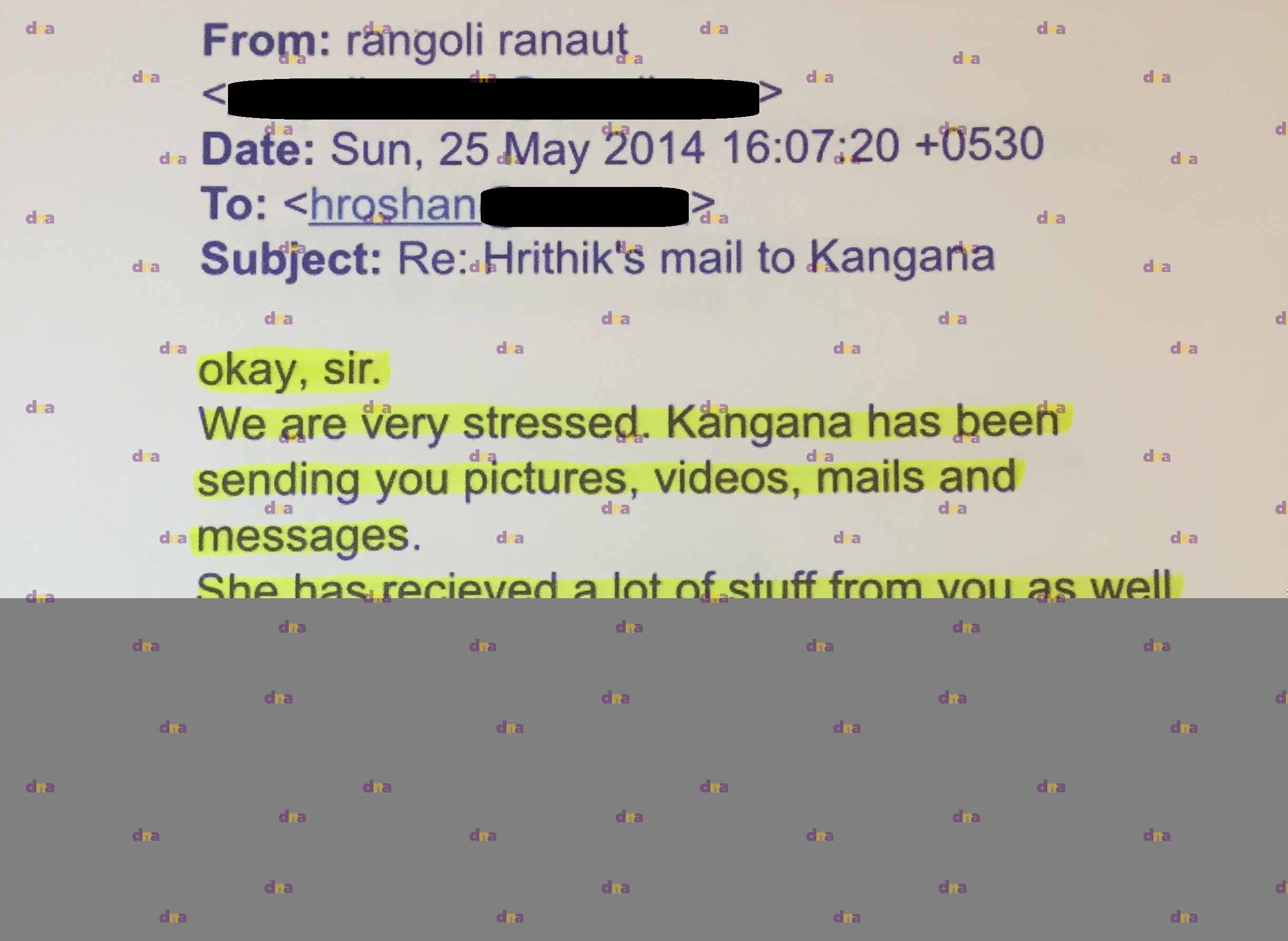 But in response to the mail, Hrithik clarified that the email ID Kangana has been sending mails to was not his.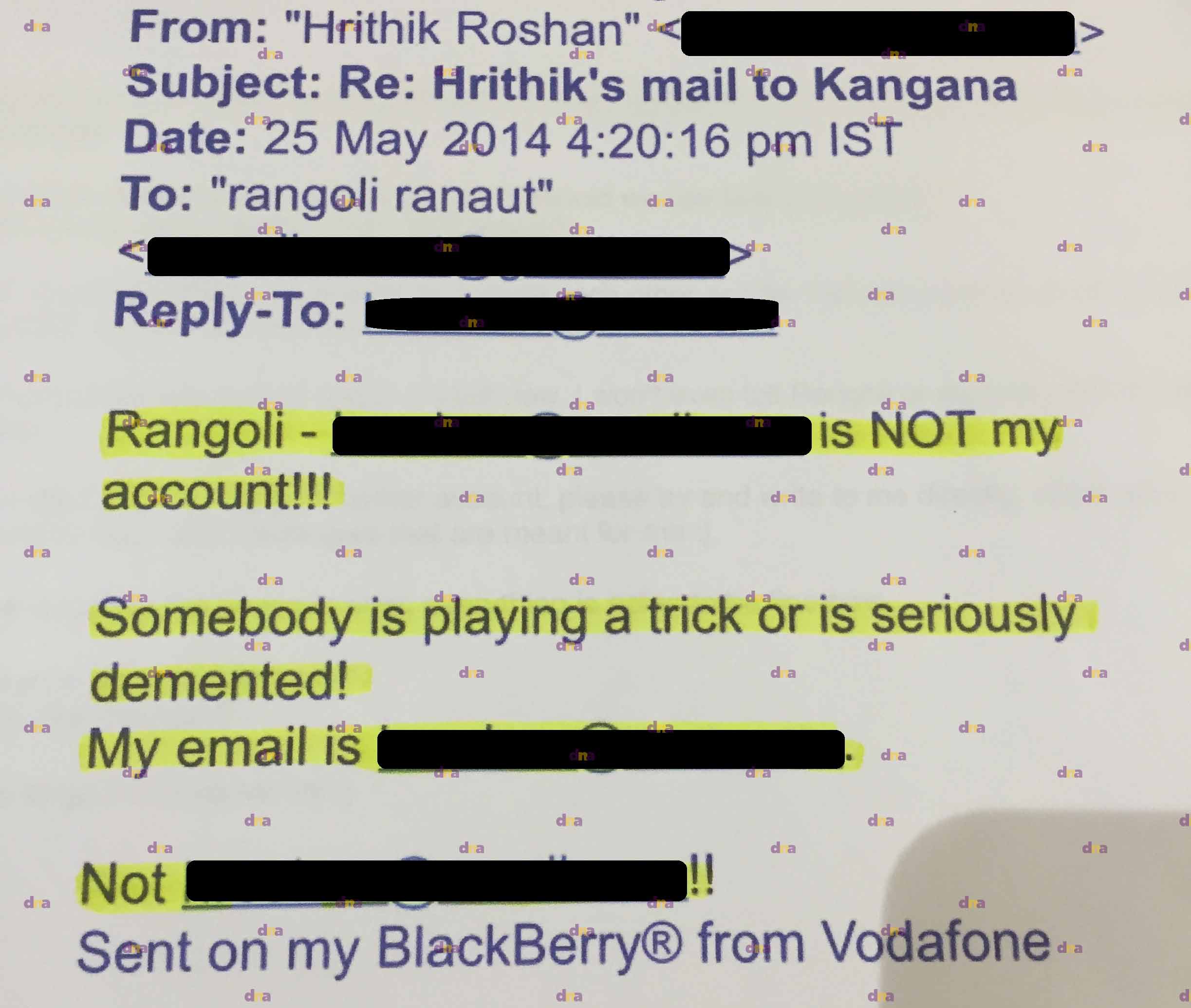 This makes it clear that Kangana fell prey to the tricks of an imposter. A police source, on the condition of anonymity, has told dna, "We have gone through everything and it is now clear that Kangana was communicating with an imposter. Hrithik's forensic report show no association with email.com. It's evident that she carried forward her communication of 6 months with the imposter."
Rid the media who try so hard to let Hrithik dawn
kangana and her lawyer need ahelp
told you the bla bla will not do anything because the truth will be clear at the end
who said kangana email is fake so what about this ????
porud of you hrithik