Note: Special shout-out to Nives for letting me know there is still a lot of Daadi in the episode!! So in efforts to avoid Daadi and Sarla, I didn't watch most of the first half. Might have missed crucial scenes...but then again, highly unlikely.
How everyone else probably saw Abhi going to manao Pragya vs Me.
In this case, I'm SRK. Abhi, why does someone have to PUSH YOU to go do something nice for Pragya? ALSO, when did we start getting Daadi's inner monologues. Is this going to be a thing now??? I disapprove. ALSO, hate how she tells Abhi that manao-ing Pragya is a department that she can't fix. Daadi...*crickets chirping* what have you fixed until now?? Aap toh mere saath bait ke popcorn khaa rahi hain. You do zilch.
When I saw the rest of the Abhigya scene
It was cute, and it was new, because he was trying to make HER feel better! And can I say they both looked delicious!! Sriti's eyes are so expressive! LOVED how he said he's willing to be a joker if it makes her smile. And LOVED how he was the one staring at her while she kept putting on the band-aid and her hair flew in the wind. The fact that I watched the wedding night episode just yesterday and had all these a;dkfjasldfj aoise feelings for Abhi and now watching him crave for her is SO SATISFYING. But dude, make sure next time, its you who thinks of manao-ing her first. Imagine Sarla convincing Pragz to pacify you if Daadi was ill. Kinda obnoxious, na?
When I realized Raakash got a scene
I was grinning ear to ear. I AM SO HAPPY! I dont even know what happened in that scene with Raakash and the driver. Who were they talking about? Tanu? Theft? Daadi? Raj? What? Dont care. All I saw was that they got a scene!! Can I get Bittu next time, please and thank you?
GUYS, did you see Akaash and his hunter jacket??? DID YOU SEE HIM?
When Raakash get a scene with Abhigya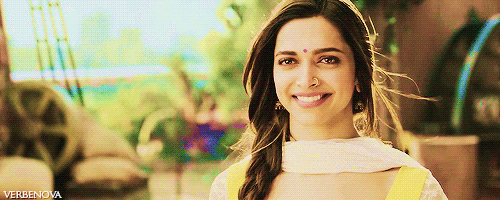 I have happy tears. So many Rakash and Abhigya double date khayals.
I'm sorry, I've lost track of whats happening in this episode. PRAGZ IN THAT KURTA!!! SHE LOOKS LIKE SLEEPING BEAUTY! And yes, thank you Abhi for waking up in the middle of the night and realizing she still looks upset because her mother just got kicked out few hours ago for a crime she didn't even do. But still, I'm glad you woke up by yourself to figure that out and its not Daadi who woke you up.
I dont get why Raakash thought Abhi wouldn't wake up because of their special code knock. But whatevs. I'm too happy with the fact that they're giving other people besides MIthali and Taakhil and Daadi some scenes.
Episode was...Idk, I didn't pay much attention. I guess okay? Idk. But you guys have a fabulous weekend! I'm taking a short vacation for the week, so can't wait to hear your thoughts and watch KKB when I come back! Love y'all!