I haven't seen teh episode but I did see the promo and I see all the frantic posts around the forum. I came on a bit late and this is what I see
Lets break it down shall we.
1) Make a mockery out of marriage argument. This is Indian television. It runs on the female lead sacrificing everything to save her man even if it means sacrificing herself and her happiness. I hate to say it bluntly, Indian television is built on the bedrock of hypocrisy. They show women who claim to be strong but are ultimately puppets being manipulated by the situation created by others. But ultimately this is a show that will never let evil win over good! Twinkle might be backed up and cornered but ultimately she is going to come out fighting and knock Yuvi off his feet. We all know thats what is going to happen. But along the way there will be a lot of high voltage drama because thats what a section of audience wants and well its a daily soap so its a given you are going to have unrealistic situations and a lot of tears!
2) The spoilers and promo. Yes the spoilers say that Yuvi will demand that Twinkle leave Kunj and marry him. But ultimately its NOT GOING TO HAPPEN. I feel like this is a good time to remind you all: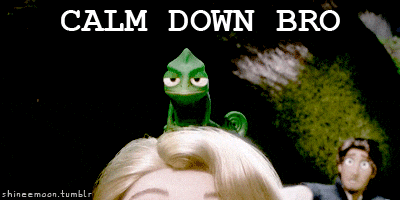 The promo shows her in bridal wear, because she is still Kunj's bride. And the promo does show what is happening with this track.
PREDICTION: Yuvi standing in the shadows with Kunj suffering in pain shows that YUvi will hide his identity till the very last minute to reveal who he truly is. Then when it looks like there is no way out but to give in to his demands Twinkle and Kunj will flip the tables in him and save Kunj's life. I'm going to let Areeba do teh analysis of the promo because we all know she will knock it out of the park. But i did hear Twinkle say that her sindoor is her maan, her pride and what she values the most. ITs not merely the sindoor she is talking about. She gives the sindoor that pedestal because its one of the totems that symbolizes her bond with Kunj. She says she will protect it and FACE Yuvi! Not give into his demands, or do anything that she has to, but she said she would confront him and fight him. Its going to be a war like nothing before because now Twinkle is completely in love with Kunj and its his life at stake.
3) If you are a Yuvle fan please don't read further. I mean it. I don't want to start an argument. But Yuvle is not going to happen. There is basically no redemption for this guy and Twinkle is completely and eternally in love with Kunj. So we will see Twinkle go to hell and back but please remember she will be with Kunj by her side always.
Just my two cents primarily because I had to get stuff off my chest and I see people freaking out on the forums!