Flirting With My Boss
It was a busy morning, and everyone in AR designs are focussed on their new fashion event, the boss AM calls in his personal assistant to his cabin and orders to the rest of the staff to not to disturb them as they have a important meeting they are attending.
A lady knocks at the door of a cabin of her boss,her boss husky tone says "Enter Ms" she enters and then with his request she closes the door and sits on the chair and facing the back of her Sir "Sir,is there any work for me that I am supposed to do!!" she asked simple question and her boss replied in a lusty tone "Ms Meher , you know your work beautifully right ,so go ahead "
Meher smirks "AM,before that I am also employee and I am here for my profession".Abheer Malhotra isn't satisfied with her answer and he turns himself and faces her,coming closer to her and stares at her "Being formal isnt bad,but I guess you have some other work with me Ms." Meher who knows his intentions slowly comes more closer to him and slowly unties his tie "AM ,I know you are hungry that's why I have brought food and too hot " .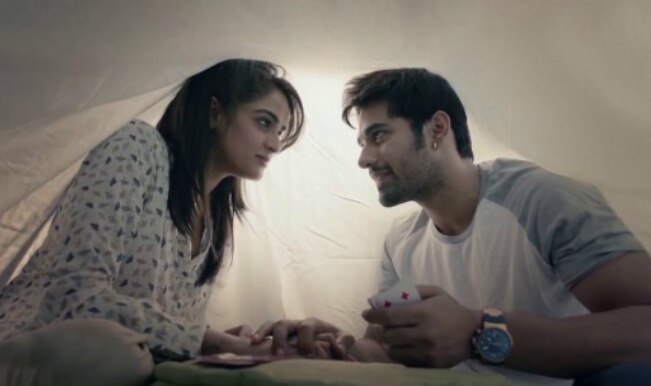 Abheer smiles "Which food home food or home chick which is my employee Meher " he slowly unbuttons her blouse and she unties his shirt "Hmm,AM I guess both, but your home chick has brought a sweet along with her but for that you need to satisfy your hunger" Meher smirks.
Meher goes next to Abheer and pulls his collar,which brings Abheer towards her, and she smooches him ,they enter into another world as their kiss makes them forget everything what's around.
Abheer has no control over him ,Meher sits on the table with only her opened blouse and nothing down, Abheer grabs her by her waist, and she brought him towards her by her leg,he carries her and places her on the recliner and then smooches her lips ,
"When I see you, I feel i am amazed by your beauty I feel like chasing you but when I sense your heart beats it gives me connection to love you ,I stay alive with your heart beats .I love you my sweetheart " says Abheer ,Meher is over whelmed.
Meher surrendered herself to him,she felt heavenly with his touches,Abheer was drowning himself in her and they consummated .
Meher then grabbed her clothes and her bra which layed on the ground and went to the washroom to change and she came out and drank a glass of water,she sat on the chair and gazed at her boss who was lying on the recliner naked with just putting on his boxers. Abheer was concerned about her and went near her "Are you ok ,you look pale.Did I did it with too much force." Abheer looks at her love bites on her hand and kisses it .
"I am ok AM,it's just that I am feeling a bit weak ,smooches that we do every day but consummation ,( Meher paused for a moment) it's been a long time since we had it ,remember during our honeymoon ,our shower romance and then that consummation in the bathroom that's our last consummation we ever did in our marriage life and now we gave it a try."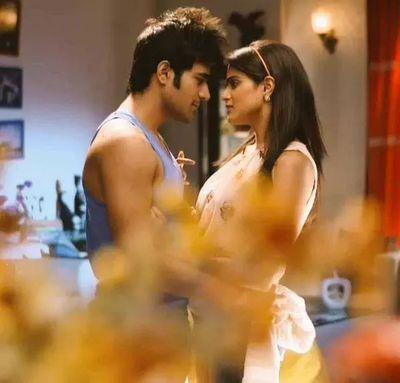 Abheer holds her hand and calms her down "Mrs.AM ,hmm I guess I am hungry now " Meher looks at his actions by saying he wants to have food .Meher opens the tiffin and Abheer comes from the washroom changed back into his formals "So Mrs.AM I mean my employee Meher ,what's there for lunch today my lady love ".
" Mr.Malhotra today ,I have cooked your favourite Bendi Fry with hot chappatis " Abheer then hints her about the sweet which had earlier said about .Meher bits her lips,Abheer seen the way she was bitting her lips made him get romantic ,and he extended himself to place a wet kiss on her lips ,she resisted and pushed him away .
"Abheer soon your employee will take a break from her job for 9 months" Abheer was confused by her statement that wasn't clear to her ,Meher hinted him by going closer to him and taking him hand and placing it on her belly "Soon you will meet our Jr AM " Meher smiles and looks at her hubby ,yes she is his wife Mrs.MM and soon in their lives a Jr.AM will enter.Abheer was surprised and he accepted this surprise with so much of exceitment.
Abheer comments on his wife's sweet statement "I shall put my favorite employee on leave right now itself as I can't wait to take care of home chick at home and warm my bed with your presence every day ,these 9 months leave ,your boss is all yours all the time at your service".
Meher smirks " I always warm our bed everyday honey,everyday is like a leave for me as you are my boss and my hubby too and I can take leave any time as I wish,and I guess we did spend time each other every time be it in office or at home.Remember during board meetings you and I touch each other legs and get lost in each other ,being your personal assistant I am always called in your cabin and instead of office work,we do our romance work, when I have a problem with the virus in my PC,you take my hand and make me use the mouse and keyboard by your touch as a guidance those are the romantic moments."
"Yeah it so does" Abheer swirled Meher around and started to dance as they were celebtating their love of being soon to be parents by a soft music romantic dance in his cabin.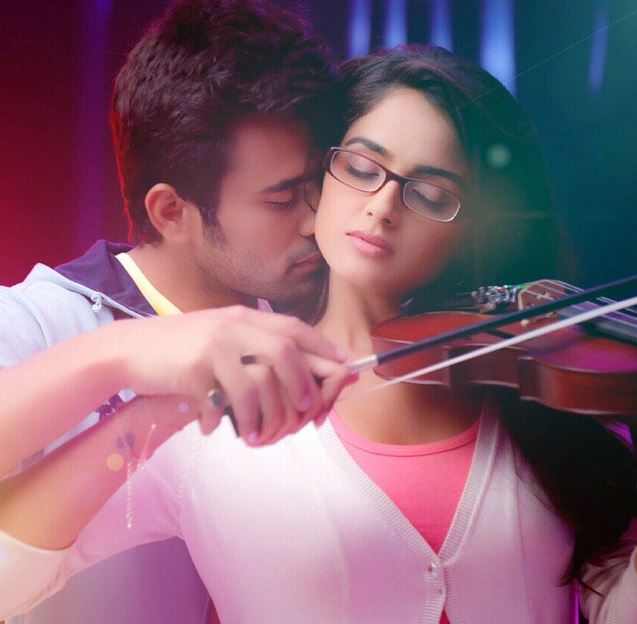 Abheer took half day leave from office and fulfilled all the pregnancy desires to have whatever she likes ,Abheer pampered her alot and after some few months she gave birth to a baby girl and they live happy ever after
The End