Part 2


-----------------------------
Dear Diary,
The day was pretty much monotonous except for this beautiful lady seeking a job at AR. I had seen many beautiful women, super models through out my life but the pull towards her was phenomenal. Now as I think what caused this pull of attraction, I seem to arrive at the conclusion much to my relief.
The lack of a certain emotion in her doe eyes pulled me towards her like a magnet; the lack of fascination for me in her eyes. Every single woman whom I happened to interview or meet eyed me with fascination or lust but Ms.Gupta's eyes had none of these emotions or actually no emotions if I am getting it right. It is astounding that a simple woman from Lucknow has this effect which I was ignorant to in the past.
Her talent also managed to astound me. For a woman who has never worked in the past, her designs are phenomenal and remarkable. I still remembering Lavanya's excitement when she brought me the exquisite designs and after meeting the woman herself, I was sure that she would not disappoint me or AR ever.
But Di is constantly disappointing me with her constant matchmaking to every single girl she has ever known. Although I cannot quite say this to her, but her choice in girls hardly ever appealed to me. She just wants one of those high class girls to be my wife so that the so-called position of Raizadas doesn't go down in the society. What Di needs to understand is that self-confidence and talent defines class for me and not fame or name. But I know it would only remain to be a 'only if' condition and would never turn true.
Busy day tomorrow. Hopefully everything goes well.
Bye,
Arnav Singh Raizada
--------------------------------------
Narrator's POV
The sun had risen but the gloominess as dark as the midnight continued to affect Khushi's senses. Although she tried her best to not glance into her past and completely shut her mind to its flashes, the task proved to be more herculean than she could dream of. And her continuous nightmares couldn't help her. Her counseling and martial arts training were mentally and physically draining her. The therapy which was supposed to help was working against her.
Although she mastered the art of not letting down her guard or revealing the weakness behind the facade of an iron lady, she had not mastered the art of not falling prey to the predator which her feelings were. The thoughts of her daughters seemed to affect her beyond anything.
Maybe I should have aborted them. I subjected them to a torture more horrendous than killing them off by bringing them to this cruel world.


Trying to hold the reins of herself, Khushi made her way to the cubicle assigned to her as she began working on designs for the latest fashion show of AR. Khushi knew that she couldn't afford to disappoint as they would be her first submissions as a part of AR.
The material was decided was decided to be silk and brocade, cutting down the creativity but it must not be impossible to think in the box. Khushi sat thinking on the possibilities which she could create out of them.
Her mind was still empty and as they say, empty mind is the house of all evil. Disastrous thoughts started flooding into her mind.
-----------------------
Quite wondrous that everyone hesitates so much to name their daughters after Draupadi. Maybe if they knew my story, no one else would be named as Khushi.
She was humiliated, she was tormented. I was thrown out of a hospital, barred from treatment because men needed women like me.
The people who were supposed to be by her side and have her back, were the people who made her land in a tumultuous situation. My Nani, who knew how excruciating this profession was, pushed me into this chasm.
She had won everything she wanted and lost everything she needed. I wanted money which I got but the people for whom I sold my soul were lost. The love of my children which I needed was lost. Maybe I had won their hatred instead.
She had lost her love, her respect but most of all her children. At least her children were dead and didn't have to face the atrocities which my daughters might be facing. Her children have died in their sleep but the pain which my daughters might be facing would never let them sleep.
Who said there was only one Yagyaseni?
Yagyaseni?
The one born from fire?
Fire...
-------------------------
The fire that was burning her was transferred onto her pen as she began sketching furiously. Yet again it was her past which led the way for her. As much as she tried to run away from it, it seemed to haunt her in a much cunning way, maybe for her own betterment.
Khushi scanned the sketch and started working on the sketch through the computer to give the final conclusion to her thoughts. Unknown to Khushi, fiery tears rolled down her cheek and gasps of pain were leaving her chapped lips.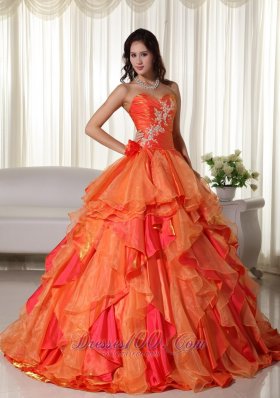 She eyed her end result with awe, hoping that it would secure her position in AR and hence would help her retrieving her daughters. Drawing more inspiration from the same theme, she continued working on the designs while a part of her dreaded the next step of this.
She had to meet Arnav Singh Raizada for the approval as he was personally looking into the designs for this fashion show. His lusty eyes did nothing but prick her eyes with hot tears and bring back darkness. But it was inevitable if she wants to succeed in the career she chose for herself.
Giving final looks at every design, Khushi clicked the 'print' command and waited for the prints to be delivered to her. As they were being printed, she noticed that it was past noon and she had completely lost the track of time. Deciding to have lunch after discussing the designs with him as it is better the sooner the meet completes, Khushi made her way to Arnav's secretary to ask if he is available. On an affirmative reply, Khushi knocked the door of Arnav's cabin curtly and professionally, earning his reply,
" Come in..."
------
Khushi's pain will take sometime to recede after all it is 20 years of pain and she is a mother bereaved of her children, which is torturous for any mother.