Chapter 46
"Nandini, you are sweating so much, are you really ok?"
From a mild irritation to a throbbing contraction, her pain was gradually and steadily increasing and it showed on her face. but she kept on denying.
"Why don't you take a warm shower, it might help."
He was right, may be it would help. She went inside to take a shower, while he eagerly waited outside. He hadn't ever seen her this flustered or pale in his brief friendship with her. 'Gosh, it had only been 15 - 20 odd days and yet it felt like forever'.
He had expected to see a fresh face but something was fundamentally wrong with her today and she wasn't even telling him what. He was just wondering if he should force her to confide in him when her phone rang.
Without even bothering to see the caller's name, she picked and started hurling abuses "What the hell is your bloody problem Neel Dixit, why can't you just leave me in peace?" She screamed right in front of Manik. This guy was getting on her nerves and with that numbing pain in her abdomen, she really didn't want to deal with that jerk now. Couple of minutes of his sadist, slimy voice and she was afraid, she would literally burst out.
"Nandini, itna gussa? Us kauwe ne fir se kuch kiya kya? Mata rani ki kasam uski to haddi pasli ek kar denge hum."
"Navya!!!! Tum"
"Who meri best friend ka phone hai" she told Manik while excusing herself and hurriedly moved to the back porch. She couldn't take chances with Manik overhearing her conversation with Navya, even by mistake.
"Aise kyun baat kar rahi ho, abhi phone nahi karna chahiye tha kya? Hum baad mein call karein?"
Nandini realized, she had acted rather hyper.
"Nandini, kya hua, tum thik to ho?" Thankfully Navya interrupted her thoughts.
"Haan who main thik hun..tum kuch bol rahi thi"
"Kabir wapas aa gaya hai" The phone slipped away from her grip and made a thudding sound as it hit the ground.
What was that? WAIT, LIKE WHAT THE HELL WAS THAT?
Nandini bent down to pick up the phone with trembling hands. Navya was notorious for her untimely, unwarned earthshattering bombs which in 99 percent of the times turned out to be lame jokes. This time, it better not be a joke.
"Tumhe pata hai tum kya keh rahi ho?" She almost whispered.
"Humari baat par to tumhe yakin nahi hota, Mukti se pooch lo.. But kahani mein ek twist hai aur who yeh ki yeh Kabir nahi Ranbir hai"
"Ab yeh Ranbir kaun hai, Navya?"
"Kabir ka twin"
"Kabir ka koi twin bhi tha?"
"Wahi to, hume to choro, FAB5 ko bhi nahi pata tha, par Ranbir, matlab Kabir ke bhai ko hamare bare mein sab kuch pata hai"
Nandini's head was spinning. Kabir, was back? Kabir - the peace maker, Kabir - the cupid, Kabir - the secret keeper, Kabir - the santa clause, Kabir - the only person who understood her as well as he understood Manik was back? She couldn't even imagine Manik's reaction when he would get to know this.
But Alas! Kabir was not Kabir, he was another man with the same face...and Manik was not Manik, he too was a new man with the same face. Why did everything had to be so complex. Why couldn't they just break free and drown in this happiness.
FAB5 had been like a priceless necklace and three years ago, Nyonika had brutally torn it apart, scattering away the beads near and far. Today, they had found all the missing beads but they still couldn't tie them back..
"Pata hai Nandini, hum aaye to the Abir ke liye, par ek hafta ho gaya aur humne abhi tak uski shakal tak nahi dekhi. Har din subah shaam hum Ranbir ke paas yahi request lekar jate hain ki who hamare saath Mumbai chale. Mukti ki halat humse dekhi nahi jaati. Who to jaise baawli si ho gayi hai... kash ki hum kuch kar sakte...aaj raat ko hamari flight hai.."
Forget the right thing, Nandini didn't even know what to say.
"Bhagwaan pe chor do , Navya. Kabhi kabhi life mein hum aise mor pe khare hote hain jahan hamare hath mein kuch bhi nahi hota, except to pray for the best. Ek akhri baar Ranbir se baat karne ki koshish karo.. Akele mein.. Aur baki sab upar wale pe chor do. Agar aiyappa yeh chahte hain ki FAB5 fir se ek ho jay to who Ranbir ko Mumbai bhej denge... aur..."
"Waise tum thik to ho Nandini? mujhe us Neel ki wajah se bohot chinta hoti hai..woh kameena kuch bhi kar sakta hai. Main janti hoon, yeh sahi waqt nahi hai yeh sab bolne ka par kya tum sach mein usse shaadi kar logi? Kya hum dno milkar uski pol nahi khol sakte?" Navya knew the answer. For whatever reason it had always been a 'NO'. Perhaps Nandini didn't have enough strength left in her to fight that devil and that's why everytime she met or spoke to her, she wanted to assure Nandini that she was not alone in this. Navya had been and always will be her biggest supporter.
"Nahi Navya, is baar nahi. Bohot sah chuke Neel aur uski wahiyaat harkaton ko, ab nahi. Hum kuch karenge, u n me, mata rani ki kasam." Wow, Navya had thought she would be the one to surprise Nandini, but her friend had left her stumped and even though they were 1500 kms apart, she could actually see the glimpses of old Nandini, the one who would never put up with any nonsense, the one Neel truly deserved to meet. She should indeed go and meet Ranbir for one last time. May be this was Mata Rani's signal that more miracles were on their way.
She happily bid Nandini goodbye.
She and Navya were at the same crossroad in two different yet identical situations in life and while Navya had passed with flying colours as a friend, she had failed miserably. Navya had kept nothing from her whereas she hadn't been able to tell her anything, despite Navya being her best friend, despite Navya worrying so much for her. She couldn't entrust Navya with her secret, she couldn't have the faith that Navya would keep it to herself and not reveal it any of the other FAB5 members.
Sometimes the difference between right and wrong is just a blurred line, and what's right for one is wrong for the other. Navya will be more than hurt when she will finally get to know the truth but she could deal with her anger. What she would not be able to deal with was a heartbroken and guilty Manik, if she told him half-truth now. Manik was that one person, this was that one relation that preceded everything and everyone else. Even though she was feeling guilty, she consoled herself thinking that this was the best option in the given circumstances.
*********
She had a best friend.
And what had he told her principal, that she was his best friend. He laughed at himself, the meanest of How-dumb-could-you-be-Manik laughs.
He had thought, what she meant to him, even he meant the same to her. One or two acts of extreme kindness from her and he had begun to think that perhaps she l..o..v..e..d him. Seriously, how dumb could he act. How did he forget that unlike him she had a thriving past. Just because he had stormed into her life and they had spent so much time together, she wasn't supposed to forget all the people she already had in her life before him. She didn't love or even like Neel, but just as she had a best friend, who knows if she had a boyfriend too. At least, he didn't know.
He hated his helplessness, he hated the inequality between them and even though she had only been sweet to him, it wasn't really feasible that she had waited 22 years in the anticipation that one day a wounded guy named Manik would come and sweep her off her feet. He was growing impatient by the minute...
The moment he saw her returning, he threw his question at her "Do you love someone?"
Still reeling under the thoughts about FAB5, Navya & herself and fed up with her pain, she was caught completely off guard. A "Yes" slipped from her mouth even before she could weigh his question and create one of her witty answers.
It had taken one 'NO' to douse all his fire and it took only one 'Yes' to reignite it.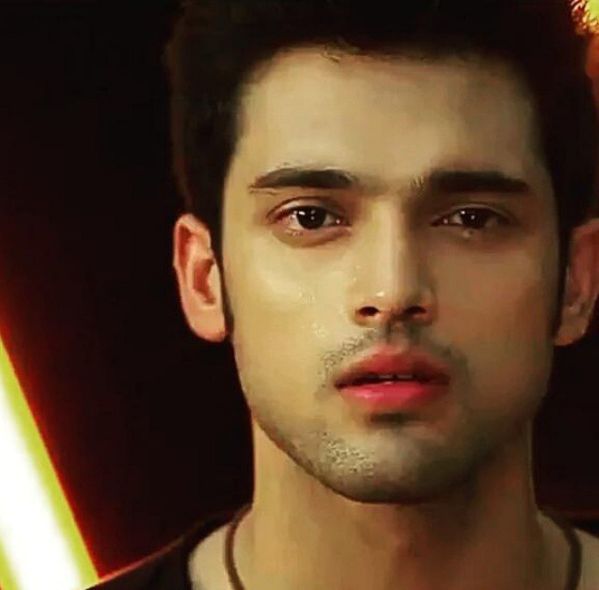 "Right Nandini, I am so sorry to have wasted so much of your time. I completely forgot that you must have near and dear ones who need you and whom you need." His eyes were becoming glassy with a hint of a tear forming at the corner. "I am sorry, I just walked in your life blindfolded and I couldn't see what was around, what was behind and what was ahead, I am sorry Nandini...I am very very sorry." He blurted out in one go and stormed out.
Dumbstruck, Nandini stood there speechless. She was too shocked even to call his name. She saw his car zoom away. She felt extremely nauseous and ran to the washroom to puke once more. Exhausted she slumped on the floor.
'Yes I love somebody... I love you dammit...I always have' She screamed at the top of her voice even though she knew it would not reach him.


Edited by rk21 - 11 June 2016 at 4:19am