Chapter 43
Note: Please watch the video, whose link I have embedded below. All pic and video rights remain with the original creators.
One look at Nandini, and Manik knew there was no point in asking her anything. She was in a bigger shock than him.
He would have felt bad for any other person in a similar situation, but to see Nandini and her tiny tots go through this was painful almost to the point of chocking. She had been so excited about it, they had worked so hard for one whole month..
Manik started stroking his chin 'Think Manik, think... you got to do something real quick, you can't let this happen'
An idea struck him. He walked up to Nandini and told her "Nandini, go to the EMCEE (meeting coordinator) and tell her, your team will perform last."
Nandini was still in a trance. Whatever Manik was trying to tell her wasn't getting registered in her mind. She gave him a blank look, without a word or a gesture.
"Nandini!!!" He shook her with both hands
As if coming back to senses, Nandini flinched. He cupped her face and looking straight into her eyes, he spoke softly to her "Listen to me Nandu, do as I say ok, go to the EMCEE and tell her to rearrange the sequence and give you the last slot."
"But Manik..." Her eyes had begun to well up.
"Do you trust me? " He asked with utmost sincerity. To Manik, this question & its impending answer had a much deeper meaning & a much larger implication than what the immediate situation commanded.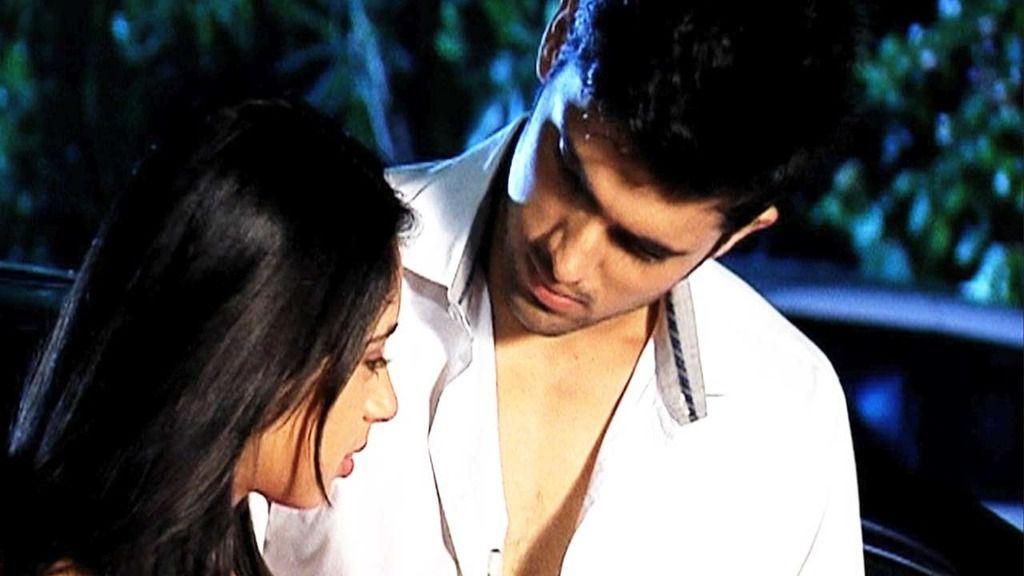 She nodded her head and following Manik's instructions silently, went backstage to speak to the EMCEE.
While she was gone, Manik gathered the children who were by now almost panic stricken. They huddled into a nearby classroom and Manik locked the door from inside.
"Bhaiyaa ab kya hoga? They stole our song" of course the first one to speak had to be Chiraag.
"Ok listen guys, first and foremost, calm down. Agar tum chup chap meri baat sunoge then we can figure out something. Ok?"
Not every child in Nandini's troupe was as amiable to Manik as Chiraag. Even though, they had seen him before, even though he had sent them muffins, it was only natural for them to have little or no bonding with this perpetual stranger.
Now, that things had already gone horribly wrong and even their Nandu madam wasn't around, they all sat with drooping shoulders and pale faces, their slouched postures giving away their shattered morale.
Manik had no prior experience of dealing with kids. He had no idea what clicked with them. "Things don't always go the way we think they will. When we walk into an exam hall, hame questions pehle se pata rahte hain kya ? No right? But do we run away without attempting to answer the paper? It's the same here..Life mein sab kuch planned nahi hota, sometimes we have to embrace the change and make the most of it."
Still no reply. Manik looked at Chiraag. He knodded his head sidewise.
Perhaps this pep talk was way too complex for these 3rd standard children to comprehend. How would he get down to their level and explain to them in a language they understood? He couldn't shout at them, he couldn't flirt with them, he couldn't even bribe them. How on earth did Nandini manage them day in and day out, he wondered. In all honesty, he wanted to run away from here. It felt to him like he was talking to a wall. But he had promised her he wouldn't let her lose, and he knew it better than anyone else that he was her only hope, even though she wasn't exactly banking on him.
He decided to make one more attempt.
Manik winked at Chiraag and began a rather loud conversation so that the rest of the class could unwillingly eavesdrop.
"Pata hai Chiraag, I don't like to say this but Nandini is a very bad teacher" Chiraag widened his eyes in surprise but Manik winked at him yet again "Wooo bohot jhoot bolti hai"
From the corner of his eyes he observed some movement around him.
"Nandu mam kabhi jhoot nahi bolti, tum gande ho" The first voice of defiance came from the chubby little dimpled girl Dimpy.
Manik laughed. "Acha jhoot nahi bolti tumhari Nandu mam? Then why did she say that you all love her and that you are her bravest class, Class 3C . Pata hai maine nandu se kaha tha ki tum sab meri baat nahi manoge, but ur nandu mam fought with me and said that her kids are the best kids in the whole world. Manik quickly glanced at his watch. He had less than 30 minutes.
"But we really love her, mam did not lie." Another head popped.
"Your nandu mam is a big liar. She said ki tum log kabhi har nahi mante, that you fight till the end. She also said that, tum log nandu mam ke liye kuch bhi kar sakte ho. Is this kuch bhi???? Muh fulake baithe ho balloon ki tarah??? Where is the fighting spirit that she is so proud of?"
One by one, the children got up and surrounded Manik. He had struck where it hurt most.
"If you love her as much as she thinks you do, prove to me that I am wrong and your Nandu mam is right."
"To hum karenge kya. Our song is gone. Abhi to sab ham par hasenge" came the collective reply.
"So what if that song is gone, we will perform on another."
Now the kids were seriously scared. Had this guy lost it, they had practiced for over a month, how did he think it was feasible to prepare on a new song in 20 minutes. Even Chiraag couldn't agree to his favourite boyfriend bhaiyaa. The resolve Manik had seen on their faces momentarily, started to wash away again.
"Hold on, we will not choose a new song, we will choose a song that you sing every day."
"Yeh kaunsa song hai?" they were curious to know what was cooking in Manik's head.
"National Anthem. Don't you guys sing it everyday?"
"Kya bhaiyaa aap bhi, national anthem pe bhi koi perform karta hai kya. Ek to hamari baand baj chuki hai aur upar se aap aur band bajwa rahe ho" This came from the tallest and perhaps the oldest guy in the class. They did have a point. How could Manik even think of the National Anthem? Like really?
What Manik said next came from a place he didn't know existed within him. He could just feel his lips moving and words flowed out of them thick and fast.
"Music doesn't have boundaries, Music doesn't have walls. Music is music and you got to respect that. Har din, assembly line mein khare hoke you sing a song, most of you know it by heart, but how many of you know why you are singing that, how many of you do it from your heart?" His audience was slowly but surely getting enthralled.
He opened the youtube app and played an unplugged version of the national Anthem. They heard it in pin drop silence and were in absolute awe. What they sing every day, is not even close to what they heard now.
"There are many ways to sing the same lines, point is tum kitne feelings se gate ho. Aaj , when you go on stage, you will sing it for yourself & for your Nandu mam, you will sing it with all your heart and trust me it will be a whole new song."
Ok, so this guy wasn't blabbering nonsense. He knew what he was speaking. One by one they joined in. Manik downloaded the instrumental karaoke and they practiced 3-4 times. He gave them subtle tips on how to modulate the voice...how to fill in the gaps...where to emphasize.. things he had no clue he knew.
Outside the closed classroom, Nandini was pacing up and down, chewing her nails. What the heck was Manik upto? She had absolutely no clue. When she had gone to the EMCEE to request her to rearrange the sequence, her principal was standing right there. As was customary for him to show his authority, he had given a mouth full to Nandini, telling her how worthless she was and threatening to throw her out if any mishap happened. She didn't care anymore, at least not for herself. But she didn't want to be the cause of disgrace to the same children, who had always considered her, their pride.
Had It been the old Manik, he would have done some magic with his guitar, after all , he was the wonder boy of the stage, one who could hold and command over a crowd of millions, piercing them with his looks and melting them with his voice. But this Manik...she felt bad for him, even in that moment of absolute crisis. You see, that's the problem with love. 'The other one always comes first'.
He boosted their spirit with some more encouraging words till he was sure they had no more inhibitions or fear left in them. Manik unlocked the door. 4 minutes left...time to make the move.
Nandini was standing outside. "Nandini, I have downloaded a karaoke version, ask the sound team to play this track and let these kids perform."
Nandini was baffled.. Karaoke...perform.. What the hell was happening here. She looked at the tiny faces infront of her. They weren't scared, they didn't even look upset. She shifted her eyes towards Manik & saw that old determination dripping off his face. She didn't counter question. She did exactly what she was told to.
And this is what happened>> video link
https://www.youtube.com/watch?v=IfikR0-KF-A&list=PLR_1V6jrYF1xxuE2ahY4ehnlscCmwJfJH
**********************************
How are you guys doing? Lemme know if you liked this update :):)
Yesterday, one of my interviews was published here >>INTERVIEW LINK
So if you want to know me up, close and personal, you can check it out.
Happy reading folks