Chapter 40
The moment he entered his room, Manik started exploring the guitar, the same way a child explores his new toy. He ran his fingers over the strings and for some reason it felt like the most natural thing, like he had been doing this for ever. Manik had no clue about the things he used to do before his memory loss, but his dad had told him that he had always been inclined towards business. Why then, did he not feel any warmth when he stepped into his father's office for the first time or every time thereafter... the warmth that was overcoming him now, that same warmth that he felt with Nandini. Yes, all of this was new for him, these kaleidoscope of feelings, the sweet taste of happiness that lingered on his lips unconsciously, but there was more to it than the mere novelty. Music pulled him and this pull was too strong for him to defy, as if it wanted to lead his lost soul to wherever he actually belonged, much like Nandini.
Perhaps, together they would take him home.
Manik typed 'how to play guitar' on his laptop and some 56,400,000 results popped up. He checked the first couple of sites where he found a chart of all the chords and strumming patterns, almost like the multiplication tables we memorize in school. No this wasn't helping. He shut the laptop down
"But I don't know how to play.."
"You would know.."
He closed his eyes and let his instincts guide him. His fingers started moving bit by bit and with every stroke they became more & more fearless and even before he could make sense of what was happening, a tune started flowing in from nowhere, a tune so pure that he had goosebumps all over. It wasn't he, it couldn't have been him, someone, some indescribable power was playing through his fingers.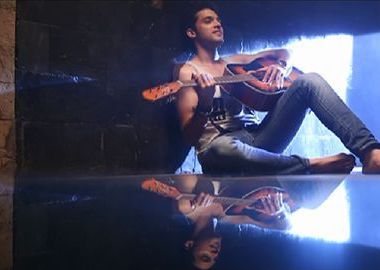 He felt like dancing, he felt like singing, he felt like jumping... infact, he didn't know exactly what he wanted to do, apart from thanking her, his pole star.
He wanted to tell her about the magic he had just witnessed. He opened his text box to send her a message but saw 54 unread from Nandini, no from his Nandini. She had been frantically trying to reach him...if only he had been a little more sensible.
He lied back on the bed and started reading through them, one at a time. Sleep, the same sleep that used to torment him for nights on end, now came running to snatch him away from his new found LOVE.
*****************
It was almost midnight when Mr. Malhotra finally made it home and the first thing he did was to check on his son. His staff had informed him that Manik had been looking out for him. He was worried. Hardly ever, did Manik ask for him, unless he was sick or in some trouble. He hoped it was neither of that today. He briskly walked up to Manik's room and found his door ajar. He peeped in. The love of his life, his son was sleeping peacefully like a child. Tears started clouding his vision... when did his baby boy grow into such a handsome man? He was happy, truly happy to see his son finally at peace with himself. He thanked his son's new friend in silence. Whoever she was, he was grateful to her for this, this sight that he had been waiting for, since eternity. Earlier in the day, he had been worried about going on a month long business trip, leaving Manik alone. He wasn't sure if Manik could manage alone, but now seeing him like this, he knew, Manik would be fine. He turned off the lights, closed the door and returned to his room.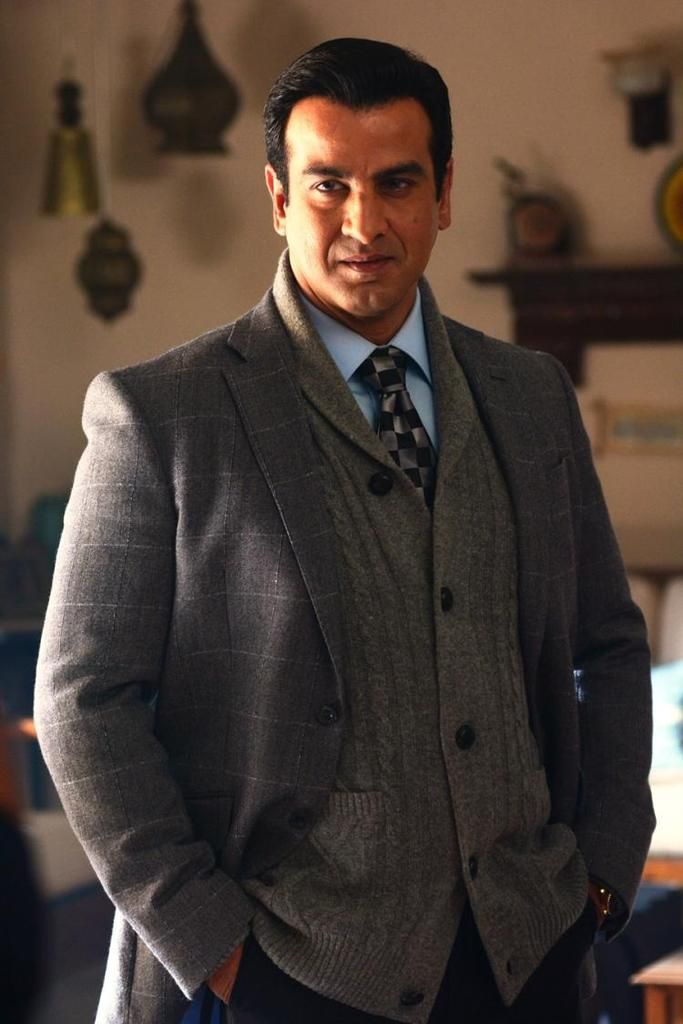 He still remembers that day, as if it was just yesterday. He was in a high profile meeting when he received a call from his secretary. This was very unusual. His secretary, a middle aged woman, having worked with him for years, was very efficient. She knew his schedule inside out and would never do a thing to trouble him. Calling during this kind of a meeting was strictly against her nature. He rejected the call and carried on with the meeting.
His cell rang again, he rejected, but it rang again. This continued till the presenter went silent in confusion and he himself was furious beyond words.
He dashed outside.
"What the hell do you think you are doing? Are you out of your wits??" He screamed.
"Sir Manik...Manik" She was stammering
"What happened to Manik??"
"Accident... he is in emergency... Ruby Hall Clinic"
Mr. Malhotra felt like someone had thrust a dagger in the middle of his heart. He felt paralyzed with fear. Leaving everything behind, he rushed to the hospital.
'Manik is critical, he is in coma and if he does not regain consciousness within the next 48 hours... ' That unfinished line, even after these many years still had the power to freak him out.
He had arranged to fly in the best trauma surgeons from Singapore and London but their unanimous prognosis was, it was beyond human intervention now. Only God could save his beloved son.
For three whole days all he did was to pace up and down the corridor outside the trauma care. People arrived and left but he stayed put, only ever taking a break to go to the washroom.
In those 129600 seconds , each one of which felt like an unending nightmare, he realized his condition was just as pitiable as that of a beggar's. The wealth he had amassed in 3 decades, his power and unmatched repute had come to nothing. He was at the mercy of God, yes the same God he didn't believe in. He might have scripted his own success story as an entrepreneur, but as a father, he had been a complete failure.
If Manik didn't return, he would spend the rest of his life in guilt and regret but if Manik made it this time, he would undo every wrong, he would stay close to him & be a part of his life, something he hadn't done in 19 years.
Eventually Manik did get better and now Mr. Malhotra had to find out who had pulled that attack on his son. In his quest to uncover the truth he did something that he had never thought he would ever do. He assigned Nyonika to find the truth. He gave her a month to accomplish that. Nyonika was a ***** and that's exactly why he chose her. No one was better qualified for this task. On top of that, being the chairperson of SPACE, she had easy and complete access to everyone that surrounded Manik.
Plus he hoped she wouldn't mess it this time , because Manik's life was in question & no matter how bad a woman is, when it comes to her child, she would go to any extent to protect her child. Little did he know he was digging his own grave by entrusting Nyonika with this. She was a disgrace both on womanhood and motherhood. Only if he had used his heart.
One by one, Nyonika opened the can of worms..
"FAB5 had broken up. DHRUV was having insecurity issues. Manik and Dhruv had fought over Nandini. "
"Aryaman, Soha's brother wanted to take revenge on Manik and hence plotted to injure him seriously, more than once."
It didnt stop here. Mr. Malhotra continued to keep an eye on them, on and off campus.
It didn't escape his hawk eyes that none of Manik's friends ever came searching for him, not even his supposed girlfriend Nandini. Infact they were busy replacing him, recording new songs and cutting new deals.
While Manik was chanting Nandini's name day in and day out, she was busy flirting with Aryaman who was perhaps the one responsible for Manik's accident.
He tried to stop Manik from returning to his fake friends but Manik would neither listen to him, nor to the doctors. He was like a man, possessed by friendship and love.
That was when Mr. Malhotra decided, he would not let his son suffer the same fate that he himself had suffered decades ago. He wouldn't let that girl, Nandini ruin his life. He wouldn't let his friends use Manik for their own benefit and then dump him at their convenience. That is when he started planning how to dissociate Manik from his toxic friends. Luckily for him, Manik started losing his memory and it became much easier for Mr. Malhotra to execute his plan. He resolved to teach each one of them a deserving lesson and Nyonika was to help him in his mission.
*****************************************************************************************************
Note from the Author:
Hi , my lovely readers. Hope you are doing great. I had a couple of things to ask and tell :)
Firstly, do I have any expert VM maker among my readers? I would require a couple of VMs in the future for this story. So if any of you know how to make VMs and are willing to help me in creating some magic, please inbox me. You will have the exclusive rights to and due credits for your VM.
Secondly, I was contemplating if I should make this story Private...which means only my followers will be able to read it. The reason i am thinking on those lines is to avoid any kind of plagiarism. Even though, I would like as many people to read my words as possible, I would not be too happy to witness someone steal my work and claim it as their own. A lot of hard work goes into this and it is precious to me beyond words. So please put in your suggestions. Also to be on a safe side, if you are one of my regular readers and do not follow me yet, please do. I do not want you to wake up one morning and have a mini heart attack on not finding your favourite story anymore.


Edited by rk21 - 03 June 2016 at 4:04am