Chapter 34
'Aiyappa, what's wrong with him?' One full night and half a day later, his cell was still switched off. Every half an hour, she had tried to call him, sometimes even sneaking out of her class under a false pretext. She must have sent him 50+ messages, but not a single one was delivered. She was just not in her elements today, even her students had remarked. She was losing her temper at the smallest of things, something she never did. How could she maintain a calm demeanour when her heart was constantly thumping inside her tiny chest.
This was so unlikely of him, hadn't he been upset with her for not messaging him the whole day, then how could he do something worse by switching off his phone and that too when he had told her that he would call her back in sometime.
Was it possible that he had somehow damaged his phone? No, if that had been the case, Manik would have gone out in the dead of the night to buy another one or perhaps called her from his landline. The Manik she knew was stubborn as hell. Once he decided upon something, no one could stop him from doing it. Was he sick? Was he in some kind of trouble?
Nandini felt utterly helpless. She couldn't share her worries with anyone, not even Navya, her best friend who always managed to calm her down. If she continued to bottle it up inside much longer, she would seriously fall sick. She ran through all the options in her mind, wondering if it was anything she had said that had resulted into this.. But he was happily teasing her, the last time she heard his voice. Why was she such a dumbass? Why hadn't she asked for his address or landline number, for emergency situations like this. Dhruv had his dad's number, should she get the number from Dhruv and call his dad?
'What the hell are you thinking Nandini Murthy? What will you tell Dhruv and Manik's dad, who had asked them to stay away from him? ' She controlled herself in the nick of time before she ended up doing something brash.
'Aiyappa, please please kuch karo, please do something'.
The final bell rang and it was time for the dress rehearsals for the Annual school meet. For once, Nandini wished she weren't a teacher. Any other profession and she would have taken a day off, but how could she desert her students on the crucial day of dress rehearsals? They had worked hard for one month, they were going to represent there.
She took a deep breath and dragged herself to the school ground.
******
He couldn't take it anymore. Not even his medicines were able to appease his nerves. He was mad at Neel, that guy was top to bottom, sheer bullshit. He knew very well how to deal with Neel and the likes of him, both physically and otherwise. Problem was Nandini. If whatever Neel was saying was even partially true, he couldn't do anything. He couldn't do anything that would hurt her.
But if Neel was speaking the truth, then Nandini was playing with his emotions. Was she? Had she ever said that she had a special corner for him? But the way she cared for him, the way she understood him, did she do it for every one? She hadn't ever made a promise to him.. Why then..
Shit!! This wasn't going anywhere except driving him crazy. He couldn't sleep the entire night. For a while he had tossed and turned in his bed, but when he started feeling claustrophobic, he went out in the middle of the night for a long walk. The day hadn't been any better. He had gone to office with dad, but couldn't last there for more than 3 hours. He had snapped at his secretary, his chef, his chauffer and every other person he had come in contact with during the day and he knew it very well, none of them were at fault.
No, enough of this. He had to confront her today, she would have to tell him what Neel meant to her and if she chose that duck-head, he will quietly walk out of her life , just as quietly as he had entered. He wouldn't go back to her, not even as a friend.
He picked his car keys and left for Panchgani.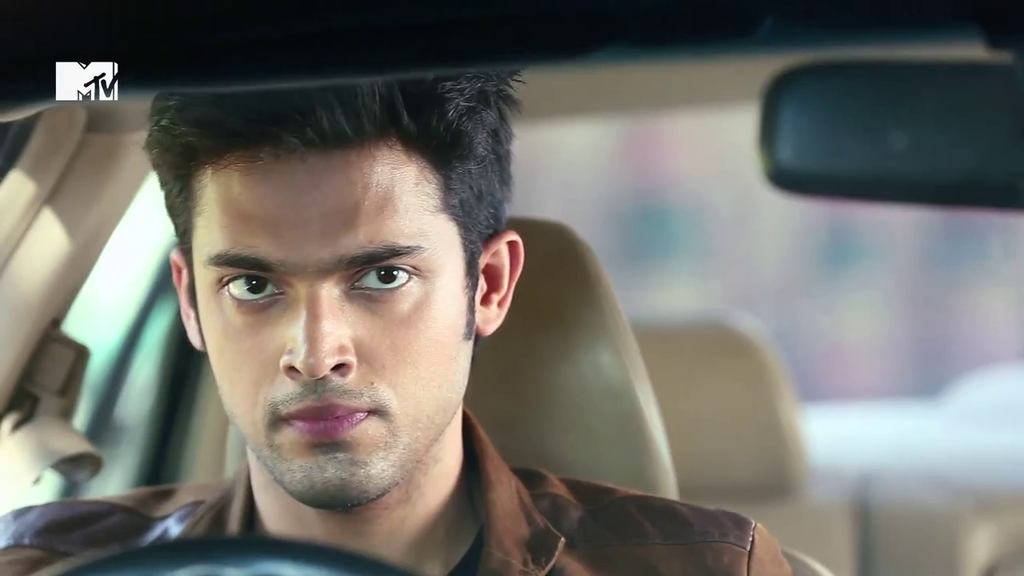 *********
The sky was overcast. For months, she had been waiting for this day, to feel the first drops of rain on her parched skin, to inhale the magical fragrance of the wet earth but now that monsoon was merely hours away, she wished it to go away. Either that or to witness it with him and that looked pretty impossible for now. Time was slipping away and there was still no call or message from him.
Manik knew from their last conversation that Nandini would be practicing for the annual meet. So he went straight to her school. On enquiring, the receptionist directed him towards the open stage on the school ground but even in those few minutes, she tried her best to impress him. This was a problem he faced wherever he went...girls swooning over him, left, right and center. While he avoided them like plaque, here he was, running helter-skelter after an ordinary girl (OK, Not so Ordinary). Whoever said, life is fair!
He had walked up to the back stage to call Nandini, when he heard the her talking to her colleague.
"Kya baat hai Nandini, kisko itna miss kar rahi hai? Baki din to practice ke time par tera phone tere bag mein hi para rehta hai aur aaj tu isse chipki hui hai. Agar principal ne dekh liya to teri khair nahi. Waise hi who tujhse ukhra rehta hai."
"Woo kuch nahi.., bas aise hi."
"Tere chehre ka rang dekhkar lagta to nahi hai ki kuch nahi hua, but if you don't wanna share, its ok."
He stepped back and quietly walked out from there. He stood far away in a corner. The entire ground was crowded with children in pretty dresses and their respective teachers. He could see Nandini, moving restlessly , instructing something to her class, her beloved monkeys.
'So she didn't take calls during practice, but today she was trying to reach someone desperately'. That Neel, how could he lie through his teeth! But, truth or lie, Manik still needed his answer.
Chirag was the first one to see Manik standing at the corner of the field and he immediately ran up to him.
"Boyfriend bhaiya, tum humara song dekhne aye ho?" He tugged at his blazer. Manik knelt down.
A smile crept across his angry face. He nodded. Chirag hugged him and gave him a peck on his cheek. "Boyfriend bhaiyaa tumhare cakes bohot ache the. Thank you." Manik hugged him back. Why couldn't everyone be like this child, uninhibited in expressing his love.
"Tujhe pasand aya to aur bhejunga"
Chirag grinned ear to ear.
Meanwhile it was Nandini's troupe's turn next, she was just about preparing the kids when she realized Chirag was missing. She started looking around for him but what she saw, almost stopped her heart for a minute. Blood came rushing back to her pale face. She shouted Chirag's name and in that very instant, their eyes met. His had questions, hers only relief and boundless joy. She acknowledged him with a wink.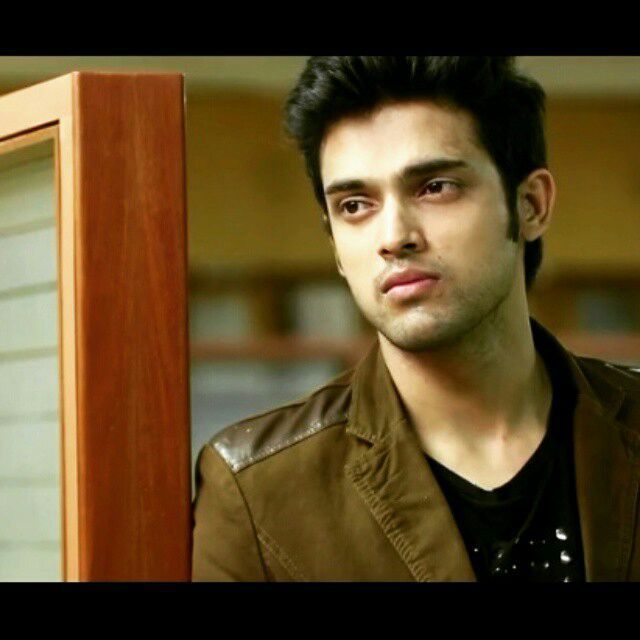 "Jao Chirag, you are next" Manik sent him back.
Nandini got busy with the performance rehearsal, but kept stealing glances at him every once in a while. Only she knew the weight that had been lifted off her chest. A few more hours and she would have been completely crushed under it.
Just when the performance was about to end, the sky opened up and it started pouring heavily. Everyone ran for covers, including the children and the staff, except for Manik. Nandini waved at him frantically, signaling him to go inside the school building but he wouldn't budge an inch. He was already half drenched. Nandini climbed down the stage and ran towards him in the blinding rain.
"Are you mad, chalo yahan se." She screamed over the rain thrumming off the ground.
He caught her hand in a steely grip and pulled her towards him with a sudden jerk. Her feet slipped in the mud and she bumped into him, drenched to the core, water dripping down from her dress and her long hair.
"Mujhe kuch poochna hai" He sounded damn serious. Nandini was just about to shrug off when he finished his sentence "About Neel..."
'Ok Nandini Murthy, so there is no escape from this now' she thought. "Ok, but only one question."
"Do you love Neel?" Nandini hadn't seen it coming and definitely not this way, two lonely souls dripping in the first shower of monsoon, thirsty for each other BUT discussing Neel. Oh, life never stops being funny, not even in deep tragedy.
"No" She meekly replied.
"What???" Had he not heard or did he want to hear again?
"No, I don't" she screamed this time.
"Then why are you with him?"
"You had just one question and you have asked it."
*******
Happy sunday folks, so how was the update?
For the past few days, I have been uploading daily. I know there are few friends here who eagerly wait for the updates and make it a point to read each one of them and send in their valuable comments as well. But there are some, especially the ones who have been with me since day one, their comments have disappeared. I understand that due to your busy schedule, you might not be logging in everyday and hence when you read, you read multiple chapters at one go.
I understand because I know the toll it takes on me to put up a new update everyday. Trust me, its far from being easy or convenient. But the whole point of doing ( or trying to do) a daily update is to give you the series like feeling (monday - saturday 6.30 pm). However, supply should never supersede demand, or else the product undergoes devaluation
. Hence, I would like to hear from you, should i reduce the post frequency to 3 chapters per week??
Drop in your suggestions and do let me know if u liked this chapter. I will post the next chapter once I hear from u guys and get a clear consensus on the desired post frequency.
Love
RK21


Edited by rk21 - 28 May 2016 at 8:41pm