Chapter 33
He was fidgeting with his spoon on the dining table when his cell buzzed.
He picked it up in a flash. 'Hi MnM' He read the WhatsApp message and kept his phone down on the table, upside down.
His dad was almost done while his plate was still untouched.
"Manik beta kya hua, tum kha kyun nahi rahe ho? Aaj to tumhare favourite dishes bane hain."
"Wooo... zyada bhook nahi hai" His cell vibrated again.
'No reply!!... Busy??'
'Wanna c something??' Came her back to back to back replies and then this image popped up on his chat window.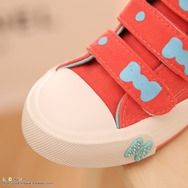 Again, he put the phone back on the table, this time face up. A tiny smile escaped from the corner of his lips.
This time she rang. At once, he rejected the call.
His father was observing him from the opposite end of the colossal dining table. "Koi important call hoga beta, le le"
His eyes fixed on his mobile screen, Manik distractedly nodded. He got up to leave when his father called him from behind "Beta plate lekar ja, room mein kha lena."
Manik nodded once more. He picked up his plate and quickly disappeared to his room. Mr. Malhotra knew it couldn't have been an important official call. Manik had barely stepped into his office. His gut feeling was that, this was Manik's new friend from Panchgani and if his behaviour was any indication, this was going good. He felt a huge surge of relief. He was glad, things were shaping up well, just the way he had hoped. Finally, Manik was beginning to move on. He had shifted to Pune, started coming to office and was making new friends. He was relieved that Manik was far far away from his toxic friends in Mumbai who only ever caused him pain. Manik's memory loss had been a blessing in disguise. Thanking God for his little mercies, he retired to his bedroom.
The moment he stepped inside his room, he dialed her number.
"Kya hua, kyun bar bar ping kar rahi ho?" He yelled at her even before she could utter a 'hello'.
Surprised, she softly asked "Kyun nahi karna chahiye tha kya? Who maine thanks bolne ke liye..."
He didn't let her finish "Oh to finally tumhe time mil hi gaya, Thanks bolne ka." He had been waiting for 6 hours. He must have checked his cell zillion times, waiting for her one message which never came, not until now, 9 pm in the night.
"Kya matlab, maine bheja to tha.. Class se."
"Nandini Murthy, why don't you accept that you conveniently forgot. Yeh sab bahane banane ki zarurat nahi hai."
"Maine sach mein bheja tha.. Acha hold on, don't disconnect ok??" She quickly checked her text outbox and what do you think she saw, 'Thanks but no thanks, all I wanna say is...I looove you for this.' in her drafts. She had forgotten to press the 'Send' button. 'Aiyappa, why do you always do this to me' she cursed herself.
"Manik, I am sorry, like really really sorry. Main message type karke send karna bhul gayi. I can send you the screenshot.."
"Its Ok." He was already feeling better. Why did this girl have such an effect on him? Wasn't he acting like an immature kid, it was just a message and he hadn't sent her the gifts with the intention of pleasing her or getting a Thank-you from her. 'Uski koi zarurat nahi hai..I ...I believe you."
Nandini's heart skipped a bit, perhaps two. She could explain her feelings for him even if they were a jumbled mess but no logic worked when she thought about Manik. He didn't know her, he had no cognizance of any of the zillion memories they had made together, yet she could feel an invisible thread tying his heart to hers. She affected him. She could see it clearly that he craved for her, even though she wasn't sure if he himself realized it. And when she was away from him, he grew restless, like now. She felt sad, thinking how because of her stupidity, he must have waited the entire afternoon and evening. He could have given her a cue, but she knew him better. He never did anything for himself.
Wait... why didn't that strike her earlier... he never did anything for himself..was it, could it be that he did it for her? Leave her to spare her of the pain? It was still wrong, still bloody wrong. He had known her well enough to know that she was strong enough to fight, for herself and her life. She was strong enough to fight for them..
"Nandini??"
His voice pulled her out of her thoughts.
"Hmm"
"Chup kyun ho gayi?" She will think about it later, right now he needed her.
"Nahi, but I am really sorry Manik. You have no idea what you have done today. I can't tell you how happy they were..you more than made their day."
"And yours?" he asked innocently.
"Mine too... guess what, you left me speechless. Can you imagine , Nandini Murthy fumbling for words, your surprise was that good... and yeah I forgot to tell you about the shoes... your choice is amazing Manik, these are just perfect."
Manik smiled to himself recalling the whole scene at the boutique. He was so right
Nandini Murthy made her own fashion statement, which didm't necessary follow logic or trend, and that's exactly what drove him to hand pick a shoe for her in the very first place.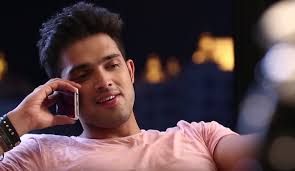 He was beginning to understand her and frankly, it wasn't that difficult, Nandini was like an open book, beautiful inside out.
Little did he know that it wasn't his intelligence but his heart that made him read her even blindfolded. Beyond the sphere of consciousness, there is a place where our truest feelings reside. Feelings that guide us in darkness, through fog and rain, across mountains and oceans to where we truly belong, feelings that no illness can change, no circumstance can mold..feelings that even death can't erase.
"I wanted to send you a picture of the class but who meri khadoos principal ka bulawa aa gaya and I had to rush. Infact usi liye I was in school till 7 pm."
"What were you doing so late?"
"Woo humara annual function hai to I am choreographing one performance. Usi ki practise karwa rahi thi."
"oh..Nandu and her monkeys?"
"SHUT UP!!"
"What shut up? Acha kaunse song pe kar rahe ho?"
"I love my india.."
"Yeh kaisa song hai? Iska to nam hi boring sound karta hai, god knows song kaisa hoga?"
"To kya item song pe perform karein?"
This cracked him up. "Point, Miss Murthy, Waise itna dimag tum rakhti kahan ho.. Us choti si khopri mein."
"I to manage somehow, but tum batao itni bari khopri mein itti si brain rakhne ke bad, baki ka kya karte ho?" He burst out laughing.
She smiled too, from her heart. She wished she could see him now.
"Waise I want to ask something, will you answer honestly?" she asked him.
"Poocho"
"Kal jo hum game khel rahe the, you did cheat right?"
He pondered if he should tell her the truth, but then he had promised her he would. After a pause he replied "Yes, I did cheat. N you know what I did, I didn't download the book, I just googled the quotes from the book and sent you the ones I found most appropriate." He gigled "And I know that you didn't."
"How do you know that I didn't cheat?" she was curious to know if he had figured it out.
"Because Nandu mam doesn't lie and besides your quotes were totally random, they made no sense whatsoever. Simple."
"Right" she said. 'Wrong' she thought.
AS he was speaking to her, his cell buzzed. He checked his inbox.
"Wassup Manik?" It was from Neel.
Bloody hell, why the heck did he have to message him? He told Nandini he would call her back.
"I am doing good." he replied back.
"Did she show you around Panchgani?"
"Yes" he remembered that wonderful night.
"Good, panchgani doesn't have too many hip places, but a couple of good night clubs. I will tell Nandini when I call her tomorrow. She keeps forgetting things. We chatted fr so long today but we were so engrossed in our own personal talks that I just forgot to ask her. You know how it is in this phase between engagement and marriage. But Nandini is a good host. She will take good care of you."
Yes she keeps forgetting things. She forgot to tell him that apart from the practice, it was Neel who had kept her busy throughout the day. What was he even doing here between the love birds?
"I am thinking of preponing the marriage day, she doesn't want to stay away for long now."
Manik switched his cell off. He was angry and sad, none of which he should have been. His food, still untouched had gone cold. He paced up to his balcony. He needed some fresh air. What was he getting into. He was losing himself once more, even before he could find himself. He banged his fist on the iron railing.
Nandini kept waiting for him to call back. An hour later, she sent him a couple of messages but both of them were undelivered. She called him but his number was switched off. Worried, Nandini prepared to spend a sleepless night, just as Manik was doing 250 kilometers away.
The stars who could see them both, sighed.