Chapter 61
"Did you see that Navya?? Did you just see that??" Those two, Dhruv and Alya had been behaving erratically for a long time, but what they had done today was not pardonable. They hadnt even spared a thought that Ranbir was new to this city & new to them. Even after telling them how difficult it had been for her and Navya to convince Rantbir to come along, they didn't have basic etiquette to greet him gracefully.
"Choro na Mukti, kya fayda ab yeh sab kahke, jo ho gaya so ho gaya" Navya tried to pacify her.
"Yeah Madhubala is correct, leave it na Mukti" Ranbir added. He knew Mukti was not just shocked but also embarrassed at the misconduct of her friends.
"Kaise choru? Haan kaise chorun?? Every time you tell me to shut up Navya. Why?? You know what, you won't get it, because you have not grown up with these people, because they have not been your family, because you have not laughed and cried with them."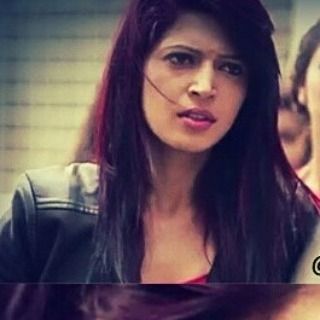 "Mukti..." Navya knew it was futile to try to stop Mukti, she needed to vent out her frustration.
"Kya samajhta kya hai Dhruv apne aap ko? You know he and Manik were childhood friends, forget friends, Manik always treated him like his brother, his buddy and trust me Manik could do anything in the world for him. Dhruv used to have these attacks and night after night after night, Manik would calm him down by playing the guitar. Even Dhruv's mother used to call Manik, because only he could handle her son. He gave up on Nandini because he thought Dhruv too loved her and you saw what mess that landed Manik in. He almost lost both his hand and Nandini. But what did Dhruv do in return. He walked out from FAB5 saying that Manik was shadowing him. Moron, how could he even say that?" She threw her hands up in the air in extreme frustration.
Navya knew the amount of pain she was carrying inside, but for Ranbir, all this was so new. His brother had mentioned the worst of things about himself, but he never heard him say one bad word about his friends. The way Cabir had described them, Ranbir had always thought, that his brother had the most perfect friends who never let small issues or their individual egos come between their friendship, but he had been wrong. Nothing and no one in this world is perfect.
"You know what's funny, these two people were the quietest and the most well behaved amongst us. To the world, I was wild, Manik was an angry hulk and Cabir was my evil twin, while these two always appeared prim and proper. Growing up, my mom used to often ask me why I couldn't be like Alya, why did I have to be a rebel?" she laughed, her laugh dripping sarcasm.
"Good that I didn't become like her. Because when you are too sorted outside, you tend to be insecure inside. All three of us, the so-called wild ones , atleast we had a heart and these two good people, their goodness vanished from time to time, their loyalties swung like the pendulum." there was no stopping her today as she kept pouring out her bottled up emotions. "Remember when they were fighting with each other and would not even see each other's face, who was there to support them at that time? Harshad that demon, usne kya nahi kiya hamare saath, Manik and Nandini ke saath and still Manik bailed him out from Jail just because he was Alya's brother...She keeps telling me..FAB5 nahi hai...FAB5 is finished... Yes bloody I know its not there, they don't need to remind me every single time. But we are still friends right? Band or no band, music or no music, what happened to 14 years of friendship God damned."
"Shayad halat ki wajah se...Nyonika ne dhruv ke saath acha nahi kiya, uska career barbad kar diya, shayad uska gussa dhruv abhi bhi nahi bhula paya"
"Rehne de Navya, uski side mat le.Bura kiske saath nahi hua, tere saath Harshad ne dhoka kiya, I lost Abhimanyu, Cabir left us, Manik ka koi ata pata nahi fir bhi tu aur main to koshish kar rahe hain na...Nyonika is a bitch, everyone knows, uska punishment Dhruv will give us kya? Ranbir ko dekho, hum hain kaun uske, but he still came with us. Tragedy sabki life mein hoti hai par sab inki tarah tragic nahi ban jate. Unhe kya lagta hai, hum band chalene ke liye Ranbir ko laye hain? Are they really that dumb? Ranbir Ranbir hai and Cabir Cabir tha. And to f**k with the band. I swear, I would never ping them again. Let them live in their bubble."
Ranbir winked at Navya.
"Listen girls, I am leaving" He declared all of a sudden.
"Ab tujhko kya hua? Tera bhi kuch drama pending hai kya? Chal aaj uska bhi quota complete kar de" Mukti was fuming with anger, she could easily smash a head or two.
"No no, you don't get it Mukti, you two women are dangerous and I am getting scary vibes."
Navya rolled her eyes "Kya matlab?"
"That day Madhubala slapped me and today it seems you will eat both of us alive. Main apne bhai se bohot pyaar karta hun, but itna bhi nahi ki main abhi uske paas jana chahun, so I am going home, baaki tum log apas mein samajh lo aur kal tak zinda rahe to phone kar lena"
"Itni jaldi kahan mere bhai, abhi to humein kaafi sare kaand karne hain, party karni hai, shots lene hain, pagalpanti karni hai, fir tu aram se khisak liyo apne bhai ke paas and usko bol dena that I hate him, agar kabhi mere hath lag gaya to I swear I will kill him" Mukti was finally coming out of her zone.
"Matlab ab mare huye ko bhi nahi choroge tum dono..." he put one hand around Navya and the other around Mukti. "Waise seriously, aisa kuch hoga yeh pehle bolna chahiye tha na"
"Kyun, tu kounsi magic kar leta?"
"Cabir ke bhoot ki acting karta to dimag automatically thikane pe aa jata na inke"
"Baapre, yaad hai Mukti, Cabir ka bhoot? mata rani ki kasam, hume to heart attach hone hi wala tha?" Navya recalled how they had been scared of Ranbir and Mukti couldn't agree more. They high fived remembering the good times.
Ranbir was keeping a close tab on Mukti. Her temper seemed to have calmed down considerably. He was no Cabir, he could never be. But even as Rabir, he could do what his brother had always done and might still be wanting him to do on his behalf. He owed this to his brother If he couldn't bring them closer, at least he would not let them drift further apart.
"Its too boring yaar, kal mera interview hai and isi khusi mein RJ Navya will throw me a treat and Mukti, tu bhi aa sakti hai, if you promise not to create a scene at the pub, beating the shit out of poor fellas" Ranbir declared.
"waise poochna to nahi chahiye par ulti khopri tumhare khoon mein hi hai kya?? Treat naukri milne par di jati hai, interview ke liye kaun pagal treat deta hai?? Par choro tum bhi kya yaad rakhoge RJ Navya Naveli ko. Aajka treat hamare sar aur sath mein matarani se yeh dua bhi mangege ki tumko kal naukri mil jaye taki iske age ke saare treats tumhare hi pocket se nikle." She pulled both of them up. "Waise mukti ek baat thi, kaafi time se control kar rahe the, ab nahi hoga...Dhruv ko kaske ek chanta nahi laga sakti thi, he so deserved it...man"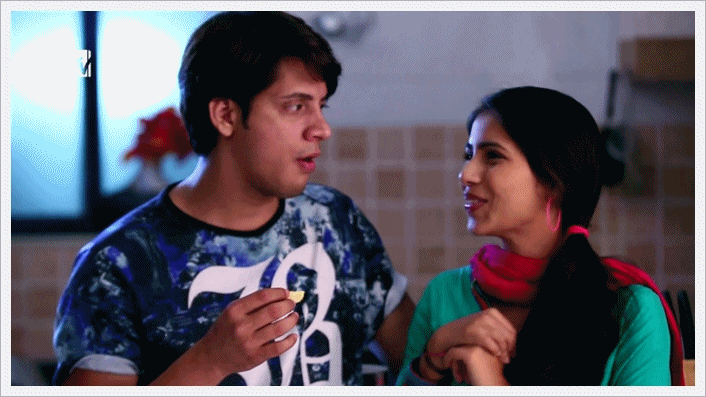 *********************************************************************
N because there is no Manan today, so this is the most I could do for you guys
Manik with Alex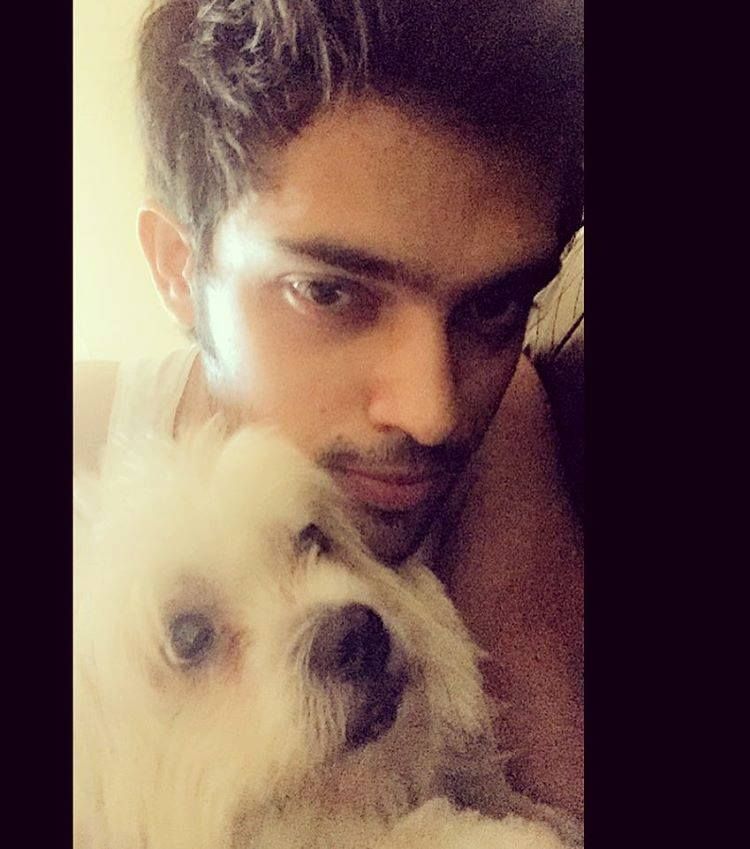 Nandini with Smurfy