Chapter 57
MUMBAI!!!!
They call it the city of dreams, the city that never sleeps. Cabir used to be crazily in love with Mumbai and Ranbir could never understand why. It was beyond him , how one could possibly get attached to a house, a place, a city, so much that it becomes one whole character in your life. You couldn't blame Ranbir for thinking on those lines, because he was a perennial traveler, thanks to the nomadic nature of his father's job. Every village/city/country he went to became another story, another entry in his travelogue. He was always the outsider, the observer, the storyteller and every transfer his father got or took became a new adventure. Infact it was this streak in him, which had made this possible, to change the course of his life at the last moment and come to Mumbai instead of starting his career in Bangalore. He had moved so much in life that the magnanimity of this move, the fact that his life was about to change didn't scare him.
So many times, Cabir had called him, asked him to come over to Mumbai to live with him but every time he had refused citing one excuse or the other, just as Cabir had refused to be a part of his gypsy lifestyle, each comfortable in his individual space and ambience. Today he lamented those excuses, he could have at least paid his brother an occasional visit or two. He could have tried to see this city through his brothers love struck eyes.
But he would be honest, Mumbai had already begun to affect him and a lot of it had to do with his new found friends Mukti and Navya. That train journey was epic. It had been hands down the most entertaining journey of his entire life. The two girls could give any damn nautanki company a run for their money. And it was strange how they belonged to opposite poles, Mukti being the uber cool, aggressive, metro chick and Navya, a rustic village belle, yet together, they were inseparable. They had done so much in those 15 hours, the girls had jammed, Navya had shown him how she does live commentary as an RJ, they had mimicked and mocked people, Mukti had almost lost them when she has gotten out at a platform to grab some coffee and the train had started. They had shared food and memories, narrating about Cabir, FAB5 and now the absence of both. It amazed him that even after 3 years, his brother was such an integral part of their life.
As he unlocked the door to his mother's house, which now lay empty, as his parents were finally together, he felt like he was stepping inside a time machine. His photographs, his clothes, his belongings and his drums...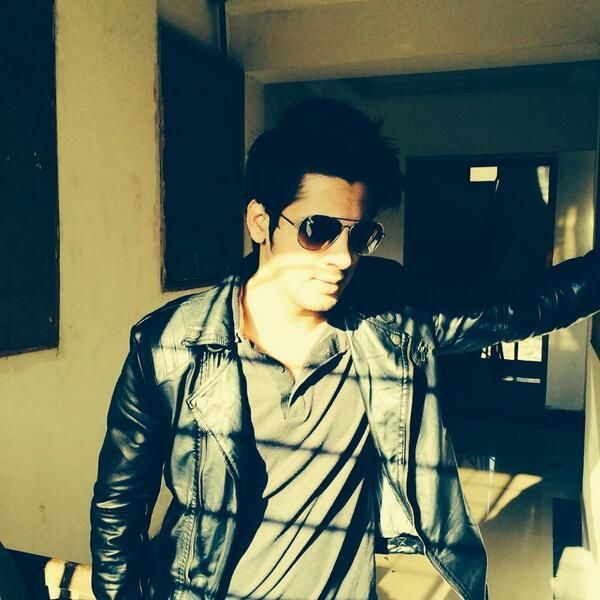 Ranbir stepped out on the balcony. It was still early morning and yet the city was bustling with energy. He had noticed it since the moment he had stepped off the train. Everyone was running towards someone or something, as if the whole city was on auto pilot mode. Yet, he could see smiles on their faces and dreams in their eyes. Mumbai had a place for everyone to fit in.
Thanks to his illustrious Masters degree in international business , finding a job would be a cake walk. Friends, his brother had already left for him and to top it all he had his own place to live in Mumbai, what else could he ask from life?
********************************
'Music...the guitar...he strumming the chords on a stage... lights, claps, cheers...He and her, stars and fireflies, she in his arms as they make love...car...lights..smoke...a deafening thud..fire.. Hospital...'
He woke up with a jerk, sweating profusely. Awakened by his sudden movement, Nandini also got up rubbing her eyes. But when she saw him panting for breath, all that drowsiness instantly disappeared from her eyes.
She cupped his face gently "Kya hua Manik? Are you ok?"
He was struggling to speak, his breathing was still uneven. She got down to bring him some water to drink and started massaging his shoulders and back.
"A nightmare, perhaps, but I have been having these flashes.." He stammered as his breathing became a little stable.
"What kind of flashes, Manik?" Was his memory coming back?
"I don't Nandini, these blacked out faces, music, accident, stars, fireflies.. It makes no sense." His words were incoherent and all jumbled up and understandably so. Perhaps she would soon have to tell him everything, she would have to hold his hand through this...but it would shatter him when he would know what they all had to bear in his absence. Aiyappa, what shall she do?
She caressed him, kissing him on his forehead and eyes. "Its going to be ok Manik, I am there with you na?"
He grabbed her by her waist and pressed his face against it. His heart was still beating out of rhythm. For a while she ran her slender fingers through his silky black hair, trying to pacify him, trying to assure him that it would all be fine. But it wasn't making too much of a difference. He was really scared.
"Manik utho" She literally pulled him up from the bed and started dragging him.
"Where are you taking me?"
"Shhh!!! Just come with me"
She dragged him to her balcony. The first rays of the sun were yet to fuse in the sky, and in the dark tinge of violet, the stars still glittered. She wrapped her arms around him from behind and sang this song for her forever lover.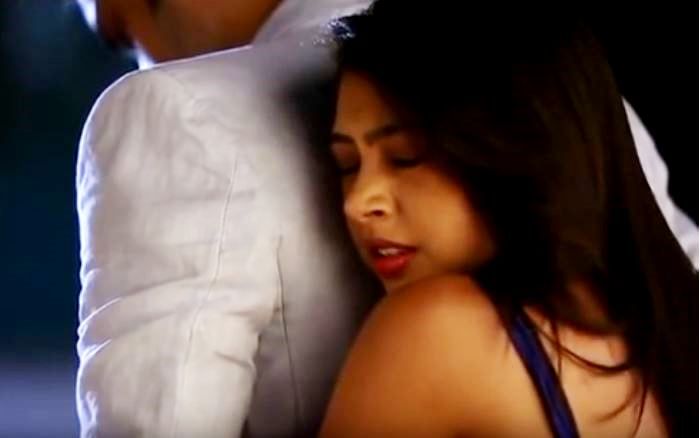 Please ignore the visual, close your eyes and listen to the song.
link >> Here
https://www.youtube.com/watch?v=u0aRdvdWeZo