'Fireflies...A jar of fireflies...he catches it as they collide and she drops her jar of fireflies...music...the guitar...he strumming the chords as they happily jam... she..falling off a cliff...holding on to him for dear life...She... holding his hand...waltzing away in twirls amidst a sea of stunned onlookers...stars...a sky full of stars...she resting against him, lying by his side under a sky full of stars...rain...unseasonal rain dousing a valley of glittering lights...he holding away one single lamp...she running up to him...one earnest embrace and their lips meet, mimicking their burning bodies...
Hugs...kisses...smiles..tears..she..him...them..music..stars..fireflies and them again..'
Manik opened his eye with a jerk as a stream of warm sunlight poured through the window. He was lying alone on her tiny bed.
He rubbed his eyes. Was that a dream in monochrome of two silhouettes, his and her? Wow! It was so beautiful and it felt so real, like flashes of a life he had lived, but of course he hadn't. He grinned. They say morning dreams often come true. He will do it, turn them into reality with her, for her, for them. But where was she?
Then realization hit him. She had been so sick all through the night and he had held her close to his chest. Where had she gone? Was she still just as sick?
He got up and started looking for her. She wasn't there in the bedroom or the washroom, not even in the living room.
"Goodmorning Manik!" There, he saw her in the kitchen.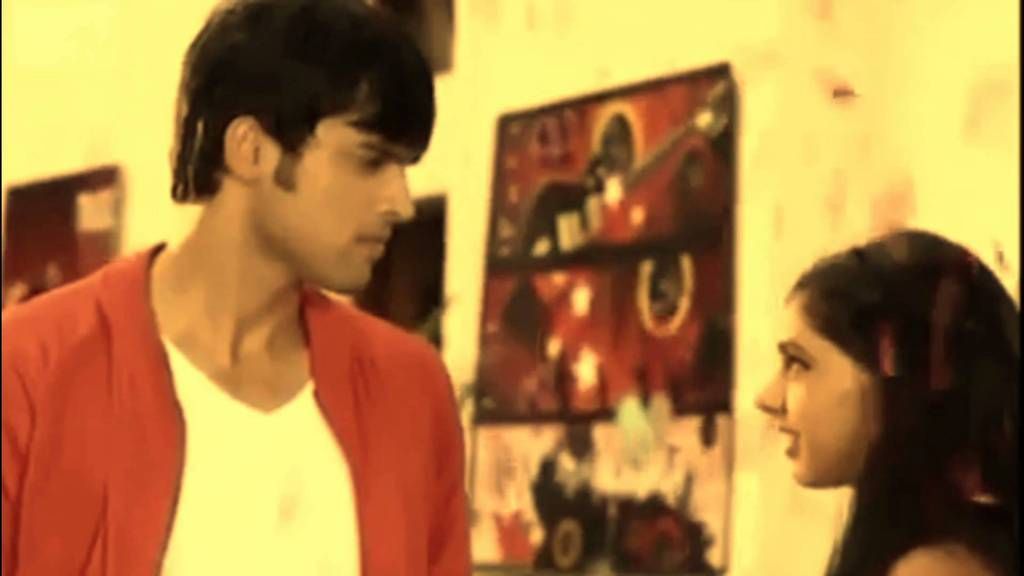 He stopped to take a closer look at her. Fresh, like the morning dew, she was brimming with joy. There were no traces of pain on her face which was as pretty as a virgin rose kissed by the rain. Was this the same girl he had brought from the hospital?
"Goodmorning Nandini, how are you feeling now?"
"Awesome!!!" She just couldn't stop smiling.
"How bad is the pain?"
"What pain? The night took it all away from me"
Manik wondered if he had missed this point 'A night can take away all the pain'. Damn! these sites always had half baked, improperly researched facts. But if you were a guy, you HAD to resort to them because no one else has ever taught you and your girl is too shy to bring these up. He was miffed but one look at her and he couldn't keep up the anger for long. She should always smile :)
"Go get freshened up, I have kept the clothes and all other stuff on the bed."
"Oh, I am not wearing your brother's clothes again. They don't even fit me and its so awkward moving around in an open shirt."
Nandini rolled her eyes.
"But don't worry, I have got my stuff in my car. I had plans but nevertheless I am glad I got them."
"Oh" She gave out a sad expression.
"What??"
"I was hoping to see you in Rishab's shirt, smoking hot, you just broke my heart to a thousand pieces"
"Really?? Well in that case I can manage without one, just to please your eyes"
Her mouth was open. Why did she even try to pull these tricks with him when she knew he could and most definitely would stump her.
He laughed at her flabbergasted expression and left.
******************
When he returned all fresh and showered up, he saw her sitting on a rug in the balcony with two mugs of steaming coffee and a tray of cookies. There was so much peace here, in the lap of the mountains, gleaming with sunlight with a hint of mild chill in their air. This cozy little home of hers could anyday compete with the posh restaurant and penthouse he had planned. In fact he liked this one more because here there were alone and because the space was so tight that they would always bump into each other leading to some magic like last night. Was that a dream too? Because it had felt like one. But he knew it wasn't.
He sat down facing her.
"Now tell me, how are you feeling? Why did you get off without telling me and who on earth has asked you to go to the kitchen to make coffee, which in any case you don't like?"
"Manik, I am good and I am not lying. I feel awesome. That was just a one off thing"
He cut her short. "Nandini, don't even try that, ok? I know exactly what is wrong and thank god the doctor told me, otherwise I would have worried myself sick thinking that it was because of me."
She blushed. He had known all this while and yet he hadn't shied away in disgust. He had been right there with her, giving her a shoulder to lean on. He had been there to pick her up with his strong pair of hands in case she couldn't make it on her own. He hadn't left her..
"Pain is not always physical Manik"
Who would know this better than him. Hadn't he lived through pain for over three years?
"I know, I know I was dumb enough to leave abruptly. I know I am impulsive and I shouldn't have done that, without at least hearing you out. But what I don't understand is, was that one incident big enough to add to your pain? I mean throughout the night you kept on mumbling "Don't you ever leave me again". For heaven's sake, its not like I have deserted you and gone missing for years. It was just an instinctive reaction. You know I have issues controlling anger."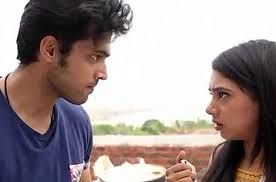 What could she tell him..that that's exactly what he had done, desert her and gone missing for years. Whatever might have been his reasons, which she wanted to believe were beyond his control and against his wish, his one action had broken her from inside. It was only yesterday night that she had felt life seeping back through his lips to her veins. It was only yesterday that she had felt truly alive after a lifetime of living inside a dead body. In fact she was thankful to the physical pain, had it not been for it, she would never have been able to wipe out her inner pain. She wasn't saying it just for the sake of assuring him, she felt truly better now. He who had given her the pain had himself wiped it off and this time she wouldn't let him go, come hail or storm, come Neel or his mom.
"Waise, the doctor asked me if you have a history of depression? See Nandini, even though we are so...so.." he was struggling to find the right word.
"close" she helped him.
He looked at her "close.. Yes...eventhough we are so close, there isn't much that we know about each other. I can't tell you anything more than what you already know about me because mujhe khud apne baare mein kuch nahi pata, but you can tell me everything, ok? "
She grinned.
"I mean it..and if that means I need to go and beat the shit out of Neel or someone as creepy as him, I would be more than happy to oblidge. In any case I have been missing some action lately in my life... And romance too."
She looked at him with wide eyes and punched him in the belly. There, she had done it for him, hit her hero-cum-villain-cum-hero. As for the romance, why should he have all the fun, let him work it out.
'Thank you Aiyappa, let every morning be like this.' she let out a silent prayer, touching the wooden floor.