Chapter 49
"Yaar tum fir se aa gai, matlab its not even funny now."
"Kabir..I mean Ranbir.." Navya fumbled.
"Exactly, I am not Kabir so please stop this torture. In the last one week, this is the tenth time you and Mukti have come here. I had no clue Kabir had such chipku and weird friends. Ab mera sar fat jayega, I can't handle more drama."
"Ek bar, ek aakhri bar hamari baat sun lo. Hum wadaa karte hain, iske baad kabhi tumko tang nahi karenge"
"Aur kitna bolna hai tumko? History, geography, biology sab to bol chuki ho... Kahan se leke aati ho itni saari batein"
"Tum ne sahi kaha, sab to bol chuke hain hum... Kabir hamare liye kya tha, uski muskurahat, uski ajeeb batein, uske sade hue jokes, woh FAB5 ki jaan tha. And yeh mazaak nahi hai. Jis Mukti ko tum subah shaam insult karke bhej dete ho, majaal hai ki koi use ek baat suna de. Par jab bhi Kabir ki baat aati hai, use sahi galat nahi dikhta, use kuch nahi dikhta, main bhi nahi.
Par aaj main yeh bolne ke liye nahi aayi hun. "
"To fir kya bolne ke liye aayi ho?"
"Hum to badnaseeb hain ki hamara dost hme chorke chala gaya, par tum hamse bhi zyada badnaseeb ho."
This was new. Ranbir listened intently.
"Tumhare naseeb mein apne bhai ke saath rehna tha hi nahi. Humne to fir bhi uske saath kuch ache bure pal bita liye, jinke yaadon ke sahare baaki zindagi beet jayegi, par tum, tumhare paas to sirf afsos ke alawa kuch nahi hai. Na uske dost, na uski yaadein. Jitni zaroorat hame tumhari hai, usse zyada zaroorat tumhe hamari hai. Sahi kaha tha tumne ki hamare jaise chipku and weird dost nahi hote but jab aise dost haath failake tumhare samne aayein to unhe mana nahi karte.Bas itna hi kehna tha. Tumhara aur waqt zaya nahi karenge.
Humari flight 12 baje hai... hum tumhara intezaar karenge.."
In her crude, earthly way she had said the biggest truth of his life. The truth, he was constantly trying to run away from. The truth, he had been denying for the past three and half years.
Kabir was his twin brother and yet they had spent their lives like the two banks of a river, parallel to each other yet never converging. For as long as he could remember, He had been travelling the country and later the world with his army man father while his twin lived in Dehradun and them Mumbai with his mother. They had always been in touch through letters at first and then over the phone. He knew every single detail about his brother, his being gay, his passion for music, his bond with his friends, his love for his job, his ups and his downs. But he didn't know HIM because he had hardly met him in person, hardly looked into his eyes, hardly had the chance to hug him, to listen to his drum beats, to crack up at his jokes and give him a shoulder during his hard times. His friends had done that for him. The same the friends he had been shooing away for one whole week.
It wasn't their drama that was chocking him, in fact it wasn't drama, he knew.
The fact that his brother had more love after death than he had alive, unsettled him. He had no friends, because he never stayed in one place long enough to make lifelong friends. If he were to die suddenly one day, he knew no one would come searching for him.
She was right, he needed them more than they needed him.
Perhaps this was life's way of settling scores, a second chance to make up for all that he had never had. By giving comfort to Kabir's friends with his mere presence, perhaps he himself could buy some peace & love.
*******************
"He will not come Navya" Mukti said, turning back one last time before the security check.
"Woh aayega, mera dil kehta hai... woh zaroor aayega.."
"Dil? Tumhari life mein yeh naya character hai kya? As if amma and Mata rani weren't enough, now you have a third person to listen to" She tried to light up a grim moment. She wished the same too, only she didn't have as much conviction as Navya. It was incredible, how despite going through so much, Navya had so much hope in her. She was like a soul sister of Abhimanyu..like he had knowingly planted Navya in her life so that he could continue making her smile even after he was gone. " Its ok even if he doesn't come, atleast we are together and we can totally rock the world.. Yo style, wattsay" she put her hand around Navya's neck.
"Are deviyon, tussi ja rahe ho, mere bina?"
Ok that was it. They stopped, looked at each other for one whole minute before turning back and racing towards Ranbir.
Such was the thrust, that Ranbir lost his balance and all three of them fell on the ground.
"Yaar tum log to Mumbai pahunchne se pehle hi mujhe retired hurt kar doge"
"Chal ab zyaada drama mat kar" Mukti pinched his cheeks with all the strength in her body.
"Par main ek condition par jaunga" He looked at Navya "Is black and white Madhubala se kaho mujhse door rahe, mujhe iski baaton aur thappar dono se dar lagta hai" and they all burst out laughing. Navya had tears in her eyes, tears of unparalleled joy.
"Yeh flight to gai, chalo ab train se chalte hain..." And she imagined what heck of a joy ride it would be with two of her besties.
*****************************************
"Who brought me here?" That was the first question Nandini asked after returning to her senses.
"Aur kaun layega, your husband."
Nandini's eyes popped out. Had she been in coma? Had she been unconscious long enough for Neel to have married her. But how could he marry her when she was in coma? If there was any truth to it, she would prefer to go back to coma, permanently this time.
But aiyappa was kind. Before Nandini could contemplate either Murder or Euthanasia, she saw Manik peeping in.
"Hey miss Tipsy, how are you now?"
She was still panicking. And as soon as Manik came within arms distance from her, she hugged him for dear life, surprising him. His wayward heart started beating once more. The mere sight of her lifted the gloom from his face.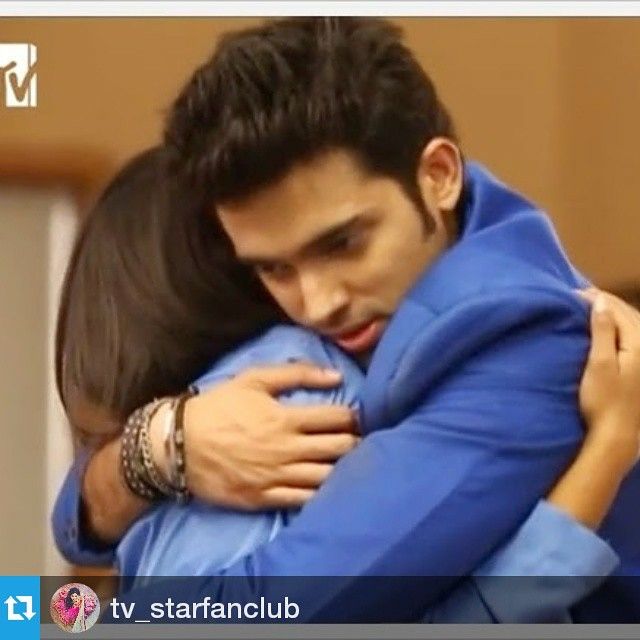 "Woh shaadi.. Neel... kab.. Kaise?"
The nurse looked at her suspiciously. Manik gestured Nandini to shut up.
"Aww my baby.." He bent down to kiss her cheeks and gave the nurse a slanted glance. His message was loud and clear. He wanted her to give them some much needed privacy for not-so-Public-Display-Of-Affection. She got the cue and stepped out blushing from ear to ear.
"What did I tell you miss Nandini Murthy, I'll make sure that jerk doesn't even touch you, have you forgotten? "
Nandini could feel life seeping back in her veins. "Are you still mad at me? " she asked him with such innocence that he felt guilt overcoming him once again.
"No, I am not... I am just angry with myself"
"Mujhe ghar jaanaa hai" and she prepared to get down on her own.
"Rehne do miss Murthy, you almost killed me today, now let me handle this, MY WAY!" and he swept her off the bed.
The nurse waiting outside rolled her eyes as she saw him carrying her. 'Boy this girl has some luck...I am melting just looking at him' she sighed.
Manik was just about to exit the hospital when he turned back, Nandini pretty much still in his arms.
"Sweet heart, please say thanks to her, inki kindness ki wajah se hi to you got admission." Manik urged Nandini, while looking straight into the eyes of the lady at the reception. He intentionally kissed Nandini once more on her cheek, this time with a loud and prolonged smooch sound.
Manik imagined hearing a loud thud, because her face was no better than the mangled remains of a crashed car on mute mode.
Every once in a while, his Monstrous side, served him well. It wasn't a good idea to dish out lemons to The Manik Malhotra, unless you wanted to bathe in concentrated citric acid.
Nandini, even though surprised at and feeling shy because of this sudden bold avatar of Manik, was totally loving it. If this was what falling sick meant, she would rather be sick every single day of her life.