Chapter 6
Friday, April 22, 2016
Manik was expecting someone to receive him but he couldn't locate any one carrying a placard with his name.
"Like seriously dad didn't send a car. How could he forget that my flight is supposed to land now. This is height of carelessness. f**k!!" he thought aloud while walking towards the exit of the International Airport -Arrivals.
Neel, who was walking just behind him, heard him vent out. This was a perfect chance for him to establish a friendship with Manik. Neel was clever, he played his cards carefully. He wouldn't miss a chance in hell of befriending someone like Manik Malhotra, the heir to the Malhotra Group of companies. Who knew when this connection could come handy.
Connections was all he made, and one of these very connections had landed him such a plush job at a rather young age of 26. In fact, his entire life was like a strategic game, and he was a pro.. At being at the right place at the right time. That's how he had come so far, that's how he had gotten into the IIMs and that's exactly how he had landed a girl/ girlfriend/ to-be fiancee like Nandini.
"Hey Manik, I can drop you man. Just tell me your address." He placed a hand on Manik's shoulder
Manik: "Oh thanks but I would take a cab. Please don't bother."
Neel: "C'mmon dude, u don't need to be that formal. Its so early in themorning. My driver is here and you have so much of luggage. Just tell me where and I will drop you."
Manik relented and shared the address. He was still fuming inside. His dad better made it up to him for this mess up.
As they settled in the backseat of Neel's car, Neel asked gently " My girlfriend's place is on the way, would you mind if I just dropped this gift. You know girls, how impatient they are when it comes to gifts. Just five minutes I swear."
Manik nodded disinterestedly.
The car zoomed past the traffic signals and took an exit towards a seemingly middleclass locality. The roads were rather empty. The sun hadn't even fully risen and there was still a hint of coolness in the air. Manik tried to absorb the sight and the smells. This was his city yet he felt like a total stranger. The car stopped in front of a small two storied house. Neel excused himself, got off the car and walked across towards the house. Manik stayed back.
This place, this house, it felt so familiar and yet Manik couldn't place it anywhere. His eyes fell on the window on the second floor and something moved inside him. He could hear his heart thud in his chest, an unease flowing fast through his veins. He couldn't sit there for long, he had to step out of the car.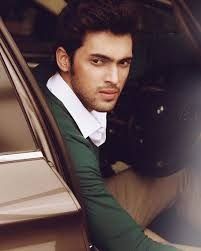 He took a succession of deep breaths. This however, wasn't working, he wasn't being able to calm his nerves and right then at that moment he saw the same face on the window. He saw her..Nandini. He was transfixed, just like he was when he had seen her face for the first time blinking on Neel's mobile screen.


Edited by rk21 - 02 May 2016 at 2:20pm