Originally posted by karkuzhali
A tete -a-tete between Baby, Babloo and Grandma.
Baby: Grandma.. I want to see Shyamala Aunty.. Can we go to her house tomorrow?
Babloo: Baby'kka, ..has s'ptember come? Aunty said we can come in s'ptember..
G'ma: Yes kutties..It is September now..
Baby: When shall we go grandma?
Babloo: I want to go by magic carpet..Can we take Jalal'nna?He is my friend..
Baby: No we have to ask Aunty..
Babloo: Jalal anna is my friend...aunty won't say anything..
Baby: Then I want to take Kausi Chellam, Lashykanna, and Sands Begum..also..
G'ma: But their parents won't send them..
Babloo: Why? tell them we are going.. and they will come..Sands Begum'kka is Jalal anna's friend.. I saw her photo..she is jumping.. and saying.."Sands Jalal friends..friends...Sands Jalal friends..friends"..
If Jalal is coming, I want to come too...
Baby: If Sands comes, Kausi Chellam will also come..
Yes. She loves to rile me up.
She will give me the (expanding) count of Jalal's begums.
Babloo: Lashykannakka won't come..
Baby: Why?
Babloo: You said she is writing story..
G'ma: Kutties.. Aunty said that she is busy looking for a boy for Akbar..
Babloo: What? Is it a new Akbar?
Baby: Why grandma..why they are changing Rajat uncle?
Because Rajat Uncle is busy shooting as Chandragupta along with a musk melon.
G'ma: This is not the old Akbar.. he comes in Lashy's story..aunty wants a photo of some boy..
Babloo: Doesn't that Akbar have a photo?
Baby: No kutty.. It is a story.. it is not serial...
Babloo: But why a story wants photo?
G'ma: Just to make the readers imagine him..
Babloo: A boy?.. grandma.. I am also a boy..can I send my photo?
Sigh! We all know that you are a boy Babloo!Last time when we came to your house you said it 26 times.
Baby: Silly boy.. you are little.. Akbar must be a big man.. Isn't he grandma?
G'ma: Yes..
Babloo: But I can dress like a big man..and take photo.. she wont know..
Who? Lashy'kka or Shyamala Aunty?
Baby: Grandma,is there a girl in the story?
G'ma: Yes..there is a beautiful girl..called Heera..
A lovely girl. We all love her. Shyamala Aunty also loves her a lot. This much *Extends the hands to the fullest on both sides*
Babloo: Baby'kka, you can send your photo for that..okay?
Baby: Yesss...
Babloo at the photo shoot:
"Remember...This IS your last.. chance!"
"I should start within a day or two and leave this place for ever.."
"That girl cured my Bahadur..."
In case there is shooting in Alps...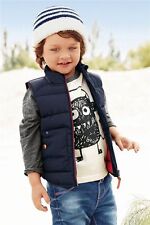 "See I can act as a big boy!"
Karkuzhali.
Babloo! You are as cute as Jalal.
And with that much attitude.