Baby Sarasa and Babloo learn about Badminton Game.
(Baby Sarasa and Babloo are not able to guess.. Grandma looks worried and tensed..)
Babloo: Baby'kka, what happened to grandma?
Baby: Yes .she looks upset..
Babloo: Why is she 'pset? Did someone scold her?
Baby: Don't know..Shall we ask her? Where is she?
Babloo:'kka, look, grandma is coming out of the Pooja room...
( Both the kids go to the grandma)
Baby: Grandma, why do you look sad?
Babloo: Did Baby'kka do any mischief grandma?
G'ma: Nothing .. kutties.. I am anxious that India should win gold medal in Badminton..
Baby: Where grandma? In the Olympics?
Babloo: Is the whole biii..g India playing in the 'lympics grandma?
G'ma: India means not the whole country kutty.. It is some player from India who is playing..
Babloo: Who is playing ?
G'ma: A girl from India is playing badminton..
Babloo: Girl? Why does she play badminton? Why not goodminton?
Baby: Babloo, the game is called badminton..there is no goodminton..
Babloo: How do you know Baby'kka? Did you read it in the paper?
Baby: No.. I know.. In my school big girls and boys play the game..
Babloo: Do the boys play with girls? Will the boys win?
Baby: Only sometimes..
Babloo: Why sometimes... They will always win..
Baby: Grandma, if the girl from India wins , will she get the medal?
G'ma: Yes ..she will get the first prize of gold medal .. that's why I am tensed and praying to God that she must win..
Baby: When is the match grandma?
G'ma: It starts at 7.00 clock..
Babloo: Why do they play in the night? how can they see the ball?
G'ma: It is afternoon in Rio and they play the game indoors. It is not a ball..It is made out of feather and a cork ball..
Babloo: Is it mor punkh?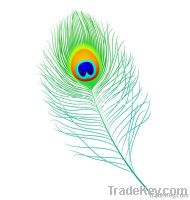 Karkuzhali.


Edited by karkuzhali - 19 August 2016 at 5:35am