Since The Release Of FAN, Few Trade Sites And Some Desperate People On Social Media Are Damm Excited For Terming It As Flop. So Is It Really A Flop Or Those Despos Need A Wake Up Call.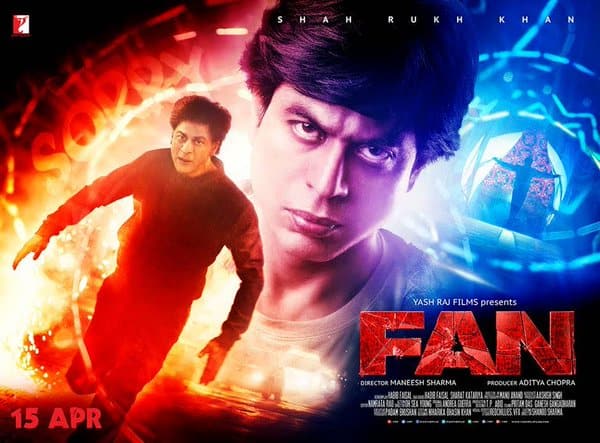 FAN Is Produced By Yash Raj Films At A Cost Of 85cr. A Further 20cr Was Invested In Releasing The Film Worldwide Which Put The Cost Sheet Head Of FAN At 105cr.
Moving To Recoveries, YRF Recovers Around 55-60cr Nett Of The Cost From Sattelite Rights, Ancillary Rights, Brand Endorsement And Other Sources. Before Film Hit Screens Worldwide YRF Required 45-50cr Theatrically For Break Even And Profits Afterwards To Be Shared Between YRF And SRK.
---
Above Was Detail Of What Was Invested And What Was To Be Recovered. FAN Opened At Brilliant Note Having A Day One Gross Of 45cr Which Was Higher Than Commercial Potboilers Like Kick, Singham Returns, Krrish 3, Bang Bang And So On. Though Film Didn't Carried The Momentum And Ended Earning 114cr Worldwide In First Weekend And 151cr Worldwide In First Week. In First Week Film Earned Around 55cr Share Worldwide Achieving Break Even Point.
At The Time Of This Post FAN Is Expected To Earn 85-90cr Nett (40-42cr Share) In India & $12-13mn (81-87cr Gross & 32-35cr Share) In Overseas. This Accumulates To Hefty Worldwide Share Of 73-77cr Which Is More Than Super Hit Airlift's 74cr Share Worldwide.
This Means Film Will Have Around 23-32cr Profits Theatrically For Distribution Among YRF And SRK.
---
Definitely Its A Big Underperformer For SRK And YRF But Not Big Enough To Called A Flop. SRK Would Yield 50cr Approx If He Is Signed For A Film But Here He Will Get 10-15cr Which Is Lower Than His Standards But A Huge 10-15cr In Real.
What Should Be Verdict Of FAN?
As Of Now Film Is Niether Flop Nor Hit For Sure And Certainly Looking For Average Or Above Average Verdict Which Could Go Upto Semi Hit.
---
What Worked For FAN?
Fact Fan Produced And Distributed By YRF Themselves Helped Film Break Even And Earn Profits. If The Theaterical Rights Of FAN Were Sold To Other Parties, YRF Would Have Earned Big At Name Of SRK But The Distributing Party Would Have Suffered A Big Losses (Certainly Around 50-60cr Worldwide).
---
So As I Said In Starting Some Sites And Desperate People Were Too Eager Terming Fan As Flop. I Cant Help Them As Sites Are Earning Huge With Controversial Articles Over Fan Fights But For You Above Is Postmortem Of FAN.
For Blind Internet Dummies On Internet If You Are Happy With Echoeing FLOP FLOP Whole Day Be Happy In That But Fact Is FAN Is Profitable For Those Involved.
http://forums.itsboxoffice.com/504203/fan-economics-a-desperate-flop-by-many-but-isnt-in-real