Alrighttt. So its finally done! I honestly have to say this was probably one of my hardest Vms yet. Mainly because of the song and the way it picks up really quick. And I also wanted to make it a little story based so everything had to fit together. I just hopee I did justice and that you guys will like it! We've gotten some really strong dialogues for these two, one my favs being...
"Joh log Ek Duje ke liye bane hai, woh ek na ek din, zaroor milte hain"
Its such a powerful dialogue that sums up their relationship really well. So I wanted to start off with that to set the direction for the rest of the VM.
Coming to the song, its one of my favs! I really love the lyrics and just recently I was listening to it again and realized how well it suit Shraman. The main lines that stood out to me were..
"Even underneath the waves, I'll be holding onto you. Even if you slip away. I'll be there to fall into the dark, to chase your heart, no distance could ever tear us apart. There's nothing that I wouldn't do. I'll find my way back to you."
Shraman have had a lot of fights, a lot of ups and downs, misunderstandings, but despite all that, they always manage to find their way back to each other and that's what I wanted to highlight. That no matter what circumstance or situation, they will find their way back to one another. Because "Mil Jaane de dil jo bane, Ek duje ke Vaaste"
So yeah. Attempted something haha. I hope you guys like it! Do leave your feedback and comments. They always mean a lot!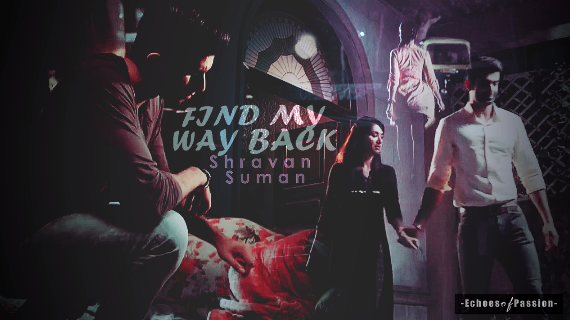 Direct Link: https://www.facebook.com/Ghanna26/videos/816150871819030/
FB Page: https://www.facebook.com/Ghanna26/
IF VM Gallery: http://www.india-forums.com/forum_posts.asp?TID=4610133