Hello guys!!
I am sure many of u would be wanting to send ur love, cards, letters and gifts and all to Namik and Nikita. I think we should set a date and then send them to NiMik. When enough people send them we can ask the team of Entertainment Tadka (or any other too if u want) to conduct a small gift segment where Namik and Niki can see our gifts and express their feelings on receiving them.
What's say?? Should we do it??
Entertainment Tadka had already conducted a chat session with NiMik and they know how popular they are... so I guess we should send them!!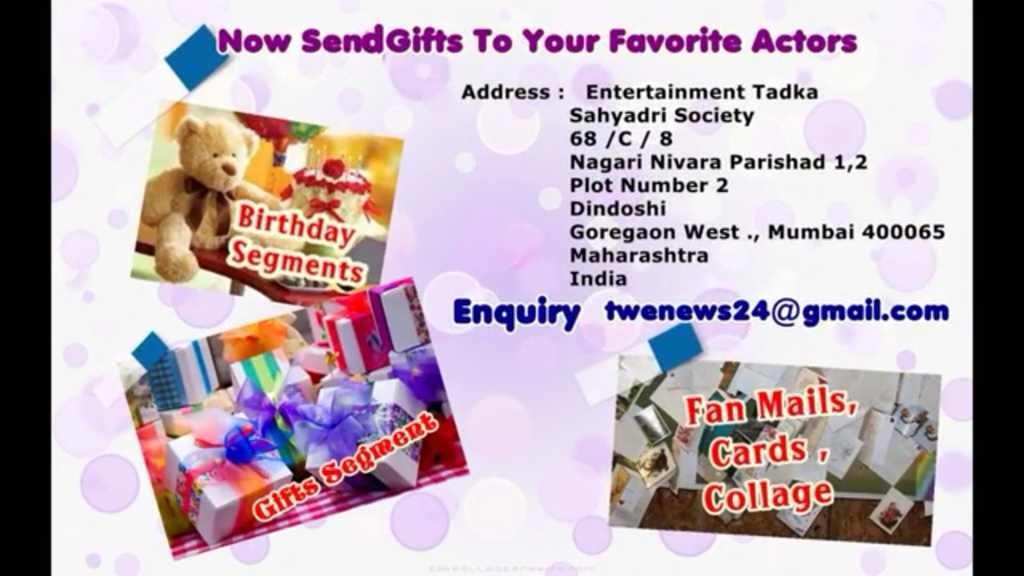 This is the address of Entertainment Tadka office!!
And if anyone agrees with me.. do let me know!!!
And also I have read somewhere that no delicate or fragile glass items and all should be sent as they are destroyed even before reaching and then they aren't able to give it to the actors concerned!!
Batao batao... kaun kaun bhejna chahta hai...????