Actor / Actress Basic Intro :
Sumeet Raghavan

Sumeet Raghvan is an Indian actor who was born on 22 April 1971 in Mumbai, India. He is the famous personality both in Television and film industries. He has hosted an internet show called Jay Hind!, which holds the topics on day-to-day politics and other current affairs of India. He is best known for his role in Sarabhai vs Sarabhai and has been acclaimed for his comic timing. He has learned Hindustani classical music from Shree Suresh Wadkar. Currently, he is seen in the SAB TV's comedy series, Badi Door Se Aaye Hai.

Personal Profile
Name : Sumeet Raghavan
Date of birth : 22 April 1971
Birthplace : Mumbai, India
Age : 44 years
Height : 5'10"(approx)
Occupation : Actor
Spouse : Chinmayee Surve
Children : One son, one daughter
Career

Sumeet has started his career as a child actor in six theatre plays and also done a Marathi serial titled "Faster Fene". He has worked with marathi theatre for a long span of 15 years. He has made his bollywood debut with 2008 film "U Me Aur Hum".

He is also a voice actor in the Indian dubbing industry. In 2010, his most successful Hindi movie was "My Name Is Khan".

He has done 250 ad films for esteemed brands like Maruti, HDFC, Aquaguard, Dettol, BRU, ICICI, to name a few. Sumeet has won Indian Telly Award in category of best anchor in a talk show for Jay Hind in 2012. In 2014, he was seen in a bollywood flick Holiday.

Television/Tv serials
2014 Badi Door Se Aaye Hai
2013 Nautanki: The Comedy Theatre
2012 Golmaal Hai Bhai Sab Golmaal Hai
2005 Sarabhai vs Sarabhai
2002 Sanjivani - A Medical Boon
1999 Hudd Kar Di
1996 Tu Tu Main Main
1983 Faster Fene
1988 Mahabharat
Filmography/Movies
2014 Holiday
2011 Kucch Luv Jaisaa
2010 My name is Khan
2009 Firaaq
2008 U Me Aur Hum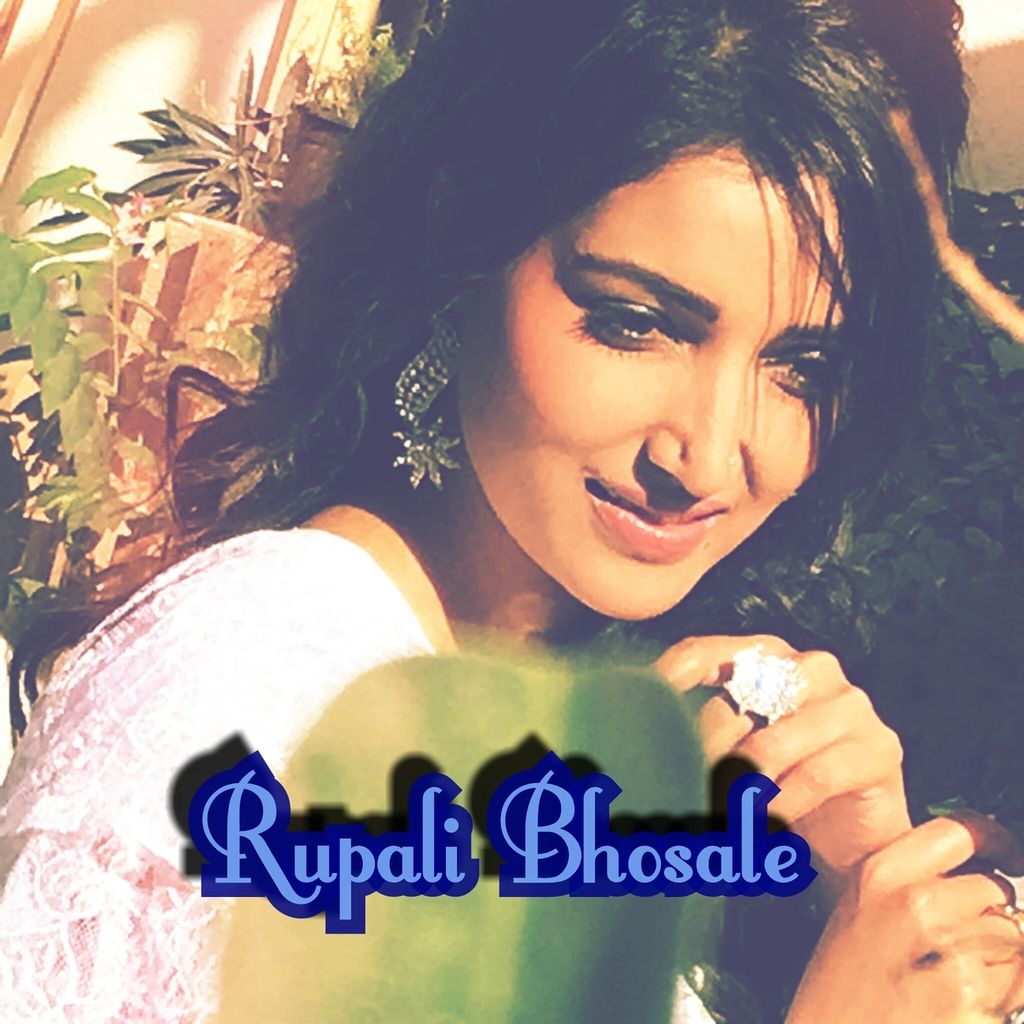 Rupali Bhosale


Rupali Bhosle is an Indian television actress. She started her career as a Marathi actress.She has worked in many Marathi movies,serials and even in theaters. She made her debut with marathi film Chalbichal directed by Shriram Gojamgunde. She is currently acting for a daily show on Sab Tv as Varsha Ghotala (1721).The show is considered as Indias First Alien Comedy Show Badi Door Se Aaye Hain.


Career


She made her Movie debut with Marathi film Chalbichal directed by Shriram Gojamgunde. Her recent release as lead is Chandi is released in 2013 directed by Sameer Naik. She is worked in Marathi serials on Zee Tv, Star Paravah, ETV Marathi etc. Rupali Bhosle also works in Plays. She made her Movie debut with Marathi film Chalbichal directed by Shriram Gojamgunde.

She is also a participant in Eka Peksha Ek reality show of Zee Marathi in 2011. She is also performing in different stage shows. In Me shahrukh Manjarsubhekar, play directed by Mahesh Manjarekar, she was a leading actress. Jago Mohan Pyare, Ek Daav Premacha, Ha Sagari Kinara, He Vaay Lagnach these are some of her famous plays.

She is also worked in Marathi television industry. Shejari Shejari Pakke Shejari is her current famous comedy tv serial. Also Swapnanchya Palikadle, Kulaswamini, Man Udhan Varyache, Kulavadhu and Vahini Saheb are some of her most viewed tv serial. She also performed in "Kasme Vaade", a hindi TV serial on Star Plus. She is currently acting for a daily show on Sab TV as Varsha Ghotala "Comedy Show Badi Door Se Aaye Hain".
Marathi Movies :
Bandya ani Baby
Vacation
Ticha Chukal Tari Kaay? Directed by Prakash Panchal
Mukkti
Sukhant
Chaandi
Chahul - Directed by Sanjay Surkar
Sant Saavtamali - Directed by Gaurav
Debu dev tetechi janava
Hridayach naate - Directed by rathodji
Chalbichal Shriram Gojamgunde
Aawahan
Chan Bhale
Khalaas
Other Movies :
Risk - Hindi Movie
Bairi Piya (2008) Bhojpuri Movie
Tv Serials :
Kasme Waade
Dilya Ghari Tu Sukhi Raha
Kulvadhu ( Marathi Serial on Zee Marathi)
Maherchi Saadi (2008 - Marathi Serial on Zee Marathi)
VahiniSaheb (Marathi Serial on Zee Marathi)
Gojirvanya Gharat (Etv Marathi)
Gane Tumche Aamche (Marathi Serial on Etv Marathi)
Shejari Shejari Pakke Shejari
Don Kinaare Doghi Aapan (Star pravah)
Swapnanchya Palikadle (Star pravah)
Man udhan varyache (Star pravah)
Kulswamini (Star pravah)
Mahasangram (Doordarshan)
Aayushmaan Bhav (Doordarshan)
Tuze Maze Jamena (Doordarshan)
Tea Time (Doordarshan)
Kanyadaan (Mi Marathi)
Natak/Drama/Stage Show Play :
Jago Mohan Pyare
Hands up
Marathi Manase
Ha Sagari kinara
Ek Daav Premacha
ME shahrukh Manjarsubhekar
Karun gelo gaav
Buddha Hoga Tera Baap
He Vaay Lagnach

Personal Profile

Name : Rupali Bhosle
Birthdate : 29th December
Spouce (Husband) : Milind Shinde
City : Mumbai...
Birth Place: Mumbai, Maharashtra, India
Height in feet: 5 feet 5 inches
Eye Color: Black
Sun Sign: Scorpio
Vinay Rohra


Vinay Rohrra is an Indian television actor. He started his acting career as child actor in the movie Main Khiladi Tu Anari. Vinay Rohrra was born on 15 March 1988. He has been worked as a child actor in two movies - Main Khiladi Tu Anari and Ajeeb Dastaan hai Yeh (telefilm). And he has also seen in few of the most recent commercials like cadbury perk, crompton greaves. He was last seen in Laagi Tujhse Lagaan as Bajirao on Colors. He has also been a part of Indian telly awards and nominated for best "supporting actor" for Laagi Tujhse Lagaan prime time show of Colors. He made his television debut with Ranbir Rano aired on Zee Tv and he was also seen in Dil Se Di Dua Saubhagyavati Bhava as Raj aired on Life Ok. Currently he is seen in Hatsoff Productions' Badi Door Se Aaye Hain show on SAB TV.
Personnel Profile:
Name : Vinay Rohrra
Date Of Birth : 15 March 1988
Age : 27 years
Hometown : Mumbai
Residence : Mumbai, Maharashtra, India
Occupation : Actor
Debut Show : Ranbir Rano
New Show : Saubhagyavati Bhava
Spouse : Pooja Dhanwani (m. 2012)
Status : Married
Tv Serials
2008 Ranbir Rano
2009-12 Laagi Tujhse Lagan
2012 Shubh Vivah
2012-13 Dil se di dua...Saubhagyavati Bhava
2013 Yeh Hai Aashiqui
2014-present Badi Door Se Aaye Hain
Puneet Talreja


Punit Talreja belongs to a middle-class family, He left his CA final exams mid-way to pursue his dream of acting. He struggled for two years before he bagged the part of Badi Door Se Aaye Hain. He is very close to his parents and he always takes advice from them regarding any problem. He said that,"My parents allowed me to follow my heart, trusted me and believed in me".He said in an interview "Through I was studying for CA, I was confused. I made up my mind to finally pursue acting, which is my childhood dream. It was a big decision as I come from a middle-class family and was not strong financially.He is playing the role of Hemant Ghotala in the Indian comedy show Badi Door Se Aaye Hai' which is produced by Jamnadas Majethia, one of the famous producers on small screen.
Personal Profile


Full Name: Punit Talreja
DOB: May 23 1984
Age: 31 years
Religion: Hinduism
Nationality: Indian
Current Serial: Badi Door Se Aaye Hai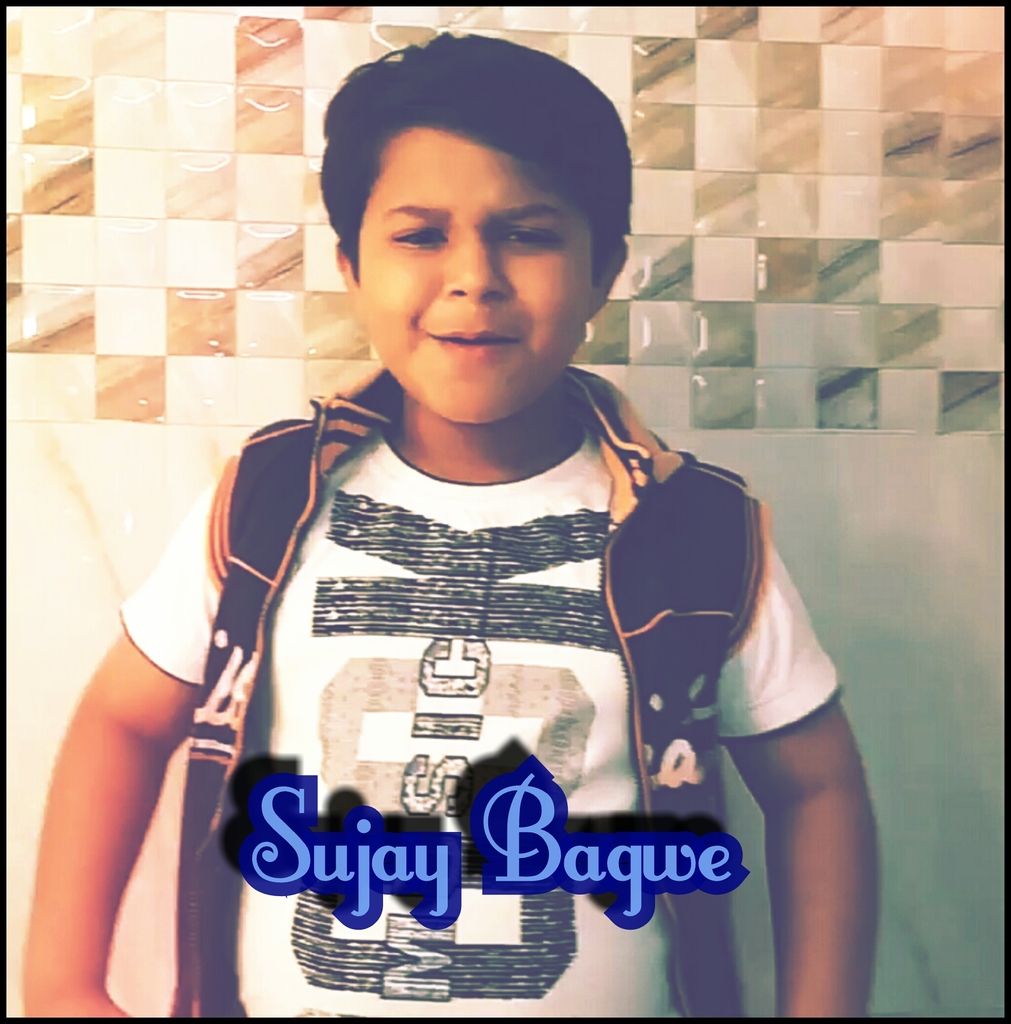 Sujay Bhagwe
Sujay Bagwe
Television Actor
Tellywood
Actor