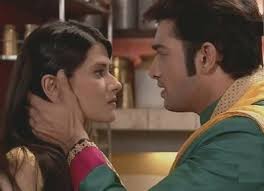 Kasam: Rishi (Ssharad Malhotra) joins hand with fortune teller to get his love Tanu (Kratika Sengar) back
The upcoming episode will show that Rishi loves Tanu and is shattered to know that Tanu and Pawan are getting married.
Rishi is angry and participates in Tanu and Pawan's roka ceremony with heavy heart.
Rishi again meets the fortune teller and she tells Rishi about his love of life Tanu, praises their eternal relationship.
Rishi refuses to love Tanu as he misunderstands Neha as Tanu.
Rishi's next plan
Rishi asks for fortune tellers help to get back his love Tanu, she agrees to help.
Tanu and fortune teller makes a plan to make Tanu jealous to make her confess her love.
Rishi and Neha performs Salsa dances together to make Tanu jealous.
Let's see will Rishi's plan will work or Rishi will again fail to get Tanu.
Stay tuned for more exciting updates of the upcoming episodes.