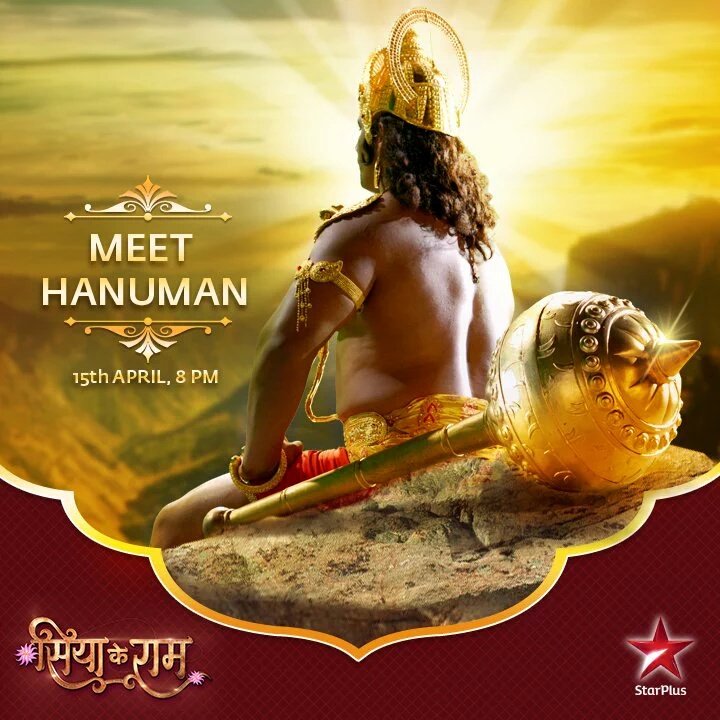 Welcome to SKR Updates
The episode begins with hanuman walking thru the jungles with his vanar friends , the little vanars feel hungry They find a pile of fruits in a garden , Hanuman consumes the most of the fruits and offers tiny portions to his friends . The friends are shocked at his enormous appetite .this update is written by sutapasima for indiaforums .a BG song praising Hanuman plays .."jai ho pavan putra hanuman ..."
After finishing a mountain of fruits he finds his friends had not eaten the tiny portions he had offered them. He thinks they might not be hungry so he eats up their portions too .his friends state they were still hungry .Hanuman then leads them to certain place ,where there was a field full of watermelons .He uses his powers to cause a shower of watermelons over them The vanars are pleasantly surprised and gorge on them happily .he asks them to co e for "malyudh " next day onwards.


At anusuya ashram Sita is planning something with
connivance of Laxman and asks him to guard the hut and keep Ram busy elsewhere .
Ram returns and looks for Sita. He asks Laxman He makes an excuse that she was painting .
As Ram wants to go to meet her there Laxman diverts Ram to meet the ashram inhabitants .this update is written by sutapasima for indiaforums . Sita comes with a bowl to river side and fills it with mud from river bed , she enjoys the scent of wet mud ."bhoomika sita ..." Plays in BG .
At Ayodhya Kaikeyi is alone in her room regretting her actions, she regrets she was selfish like her mother even though she tried not to be like her .Flash back scene of Kaikeyi's parents is shown ,



Elsewhere Hanuman shows his friend the mountain top which was his fav dwelling place .
.this update is written by sutapasima for indiaforums . At Anusuya ashram, Ram meets the residents, they praise Ram for his past actions to help people and rescue them from evil forces and curses , they inform him how rakshas were carrying away their kids , ram promises to help them get rid of their problem, he will fight those devils and save their children. Ram tells Laxman that this was the true test of their vanwaas, it was their duty to protrct the saints and citizens from the atyachar of rakshas / evil forces
Laxman agrees .


Precap for tomorrow
At Hanuman's fav spot his friend asks whose painting was on the wall ??, hanuman lovingly stares at the outline of Lord Ram.
Ram finds Sita at the river side and is very relieved , sita asks what will happen if she is lost in the forest some day ?? Ram says he will search every particle and search her out , because with out Sita Ram has no existence .Sita hugs Ram tightly and says she was his for ever .Ram hugs her and closes his eyes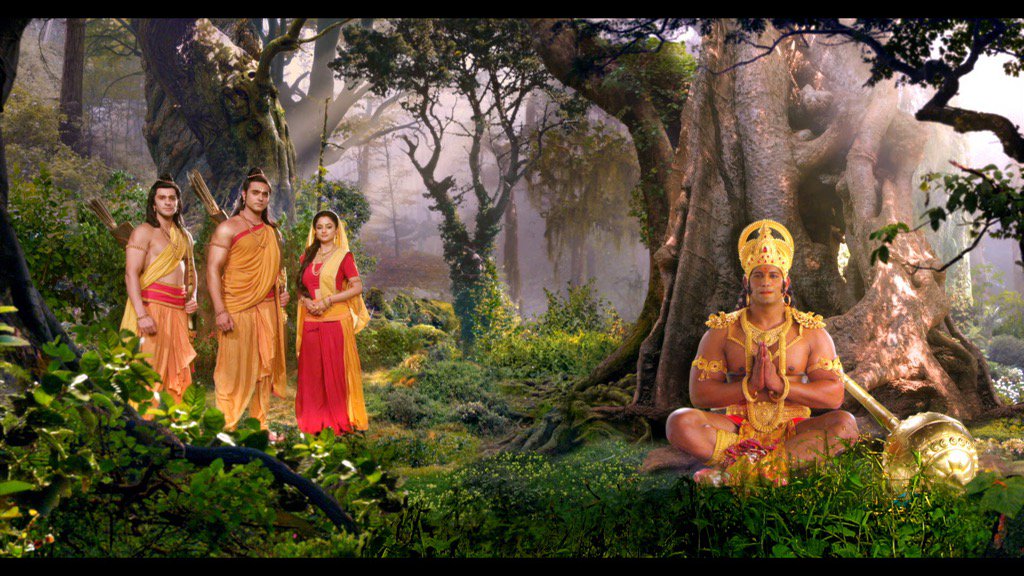 DO NOT COPY THIS POST AS THIS IS EXCLUSIVE TO INDIA FORUMS


Edited by Sutapasima - 17 April 2016 at 7:47am