Hello guys.. I really don't know how to post tweets but I came across a tweet by @TellyTalkIndia. It was a poll conducted to choose the best onscreen couple!!
All ShraManHolics... Please go and vote...
We want ShraMan to win at every place!!!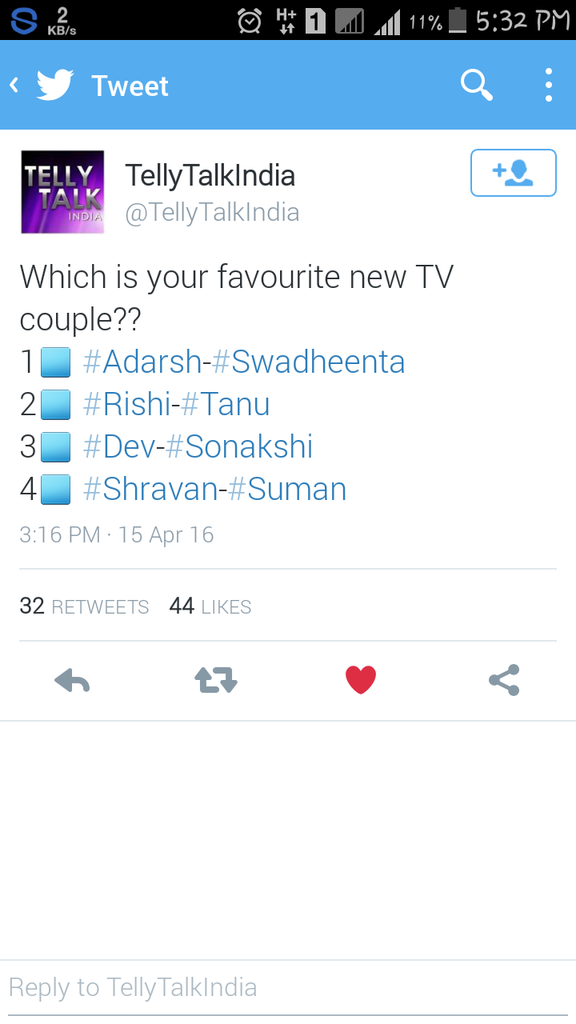 The link to that tweet is given below...
https://twitter.com/TellyTalkIndia/status/720911133645737985
Thanks