[THIS IS A MEMBERS POST ONLY]
The author of this post have chosen to restrict this post to members only.
Hello dears
I'm filling in for Hrideyy Bhai today. so bear with me if my Update is not as good as his...
Welcome to our Thursday Update
Yuvi is in the dark when suddenly a hand reaches out and touches his shoulder. He turns and sees a bloodied Mahi standing there. He gets scared and runs from there. He bumps into Kunj who asks him what is wrong. He points in Mahi's direction and tries to run away. Kunj and Twinkle stop him. Twinkle asks him what is wrong. Devika comes running and asks what is all the noise about. Yuvi is scared and points. Devika looks behind her and nothing. She say there is no one there. Yuvi is sweating buckets and falls to the ground. Kunj, Twinkle and Mahi look at each other and smile. Kunj helps Yuvi to get up. Devika asks Yuvi what is it that he saw. Yuvi says perhaps it was shadows that he saw. Devika starts badmouthing Anita. She is so loud and non classy. She says she was unsure about his relationship with his mom, but now she knows. She asks him to get engaged tomorrow. Yuvi says let him tell the good news to his mom. Devika says she will go with him. Kunj and Twinkle smile at each other.Kunj says that Yuvi pretends to be a lion and always says that he isn't scared of anything. Twinkle says they get record his confession tomorrow and send him to jail. She says his time is over.
In the morning, Kunj and Twinkle are with Mahi. Kunj says everything is set. He says the cameras are being installed. He says he is very sure that when Yuvi sees Mahi's ghost again, he'll surely confess his crimes. Twinkle sees Mahi with a tensed expression and asks her to worry. Yuvi comes and gives Devika a gift. He says he wants to tell her something. She says go ahead. He says he wants to go to guruwarda to pray. He says they will get blessings for their relationship. He says he was thinking to have the engagement at his farmhouse in stead of here. He asks if that is okay with her. She is confused and he says please give it a thought. His phone rings. He says his mom is calling and goes to attend the call.
Twinkle says what will happen to their plan now. Mahi says she will tell him that she does not want to get engaged at the farmhouse. Kunj says no, Yuvi might get doubts. Twinkle asks what about the plan. He say he will set up cameras there too. He says the plan will stay the same. Yuvi comes back there. Devika tells him that she has no problems getting engaged at the farmhouse. He gets happy an asks her to go to the guruwarda.
At the farmhouse, Anita is giving instruction to the servant when Kunj and Twinkle come there. Anita wants to know what they are doing there. Twinkle says that Devika finds her to be loud and classless and fears she might ruin the decorations. She says they will handle everything. Anita leaves and Kunj starts giving instructions. Kunj and Twinkle do thumps up and smile.
At night, Devika is in the car with Yuvi. Twinkle are Kunj are making the preparations at the farm house. They are installing cameras everywhere. Mahi messages Twinkle and says that they are on their way. Twinkle tells this to Kunj. He asks her to make one last check to ensure that all is in place. They go the plan one last time.
Yuvi stops the car suddenly. Mahi sees a graveyard and asks him why he brought her there. He comes out of the car and goes to her side. He asks her to come with him. She refuses. He takes her and brings her out. He opens a gate and sees sees a freshly dug grave. He takes her inside. Twinkle is worried that Mahi and Yuvi hasn't arrived yet. Yuvi brings Devika to the grave. She asks him to leave her. He stares at her and she starts stammering. He asks her what is wrong. He says even his wife used to stutter and was very scared. He asks her if she scared as well and calls her Jaan. Mahi starts stuttering his name and he tells her the name is Yuvraj.
He asks her what happened and says she thought she could deceive him. He says it is not easy to deceive him. He calls her his darling Mahi and pushes her. She falls and he takes of his shirt. He says his name is Yuvraj Luthra and he always wins. He says they almost succeed in their plan but says she made a small mistake. Flashback is shown where Devika is taking Yuvi to the room, when she bumps her foot and Mahi's clothes are shown. He says he say it and realized it was their plan. Flashback ends. He says he inform his mom about it and she made her pass out int he room. He says Kunj and Twinkle are probably wondering where they are so that they can expose him. Twinkle is calling Mahi. mahi answers and says Twinkle Di. Yuvi grabs the phone and says the user is currently unreachable as she is in fright. He say she will continue to stutter so Twinkle can talk to him instead. Twinkle shouts Yuvi's name. He says not Yuvi but Mahi's death. He tells her that she and her husband wanted to expose him but they forgot who they were dealing with. He says now he will finish what he started and kill Mahi for sure. Twinkle tells him not ot touch her sister. He asks her what she would do. He says they will call the cops and say he is going to kill his wife again or he killed Devika Khanna. He says he will tell the cops Devika has a fake identity. He says either way he wins. He asks her save her sister if she can. He flings the phone.
Kunj and Twinkle rush to the door but it is locked from outside. Anita has the keys and says they were missing with her and Yuvi. She say now how can they save Mahi. She throws the keys and leave.
Yuvi pushes Mahi in the grave and starts covering it with dirt. Mahi begs him to spare her. Kunj manages to break the door down. Twinkle searches for Mahi using the phone's GPS. Yuvi is sayint to Mahi that she got trapped in her own plan. She screams. Kunj and Twinkle comes there.Kunj pushes Yuvi while Twinkle goes to save Mahi. Kunj and Yuvi starts fighting. Kunj beats him to a pulp.The police arrives. Yuvi starts laughing.Twinkle says she gave him a response which he would understand. He tells her that she is so naive and that no one can ever come between them. Kunj is hugging Mahi. Yuvi says Twinkle is nothing without him and he is nothing without her. Kunj gets angry and asks the inspector to take Yuvi from there before he kills him.Yuvi challenges Twinkle and tells her she herself will come begging to him... Police take him from there...
Precap--- TwiNj are in their room. Kunj flirts with Twinkle and asks her if she knows what happens on a honeymoon. He starts singing to her. She asks him to leave her. He tells her that her heart rate will go up when he comes close to her..
Sorry for any mistakes made.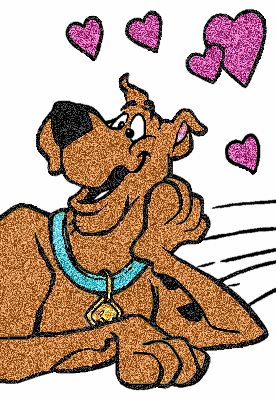 good night