http://www.bollywoodlife.com/news-gossip/kasam-rishi-to-stop-tanus-marriage-with-pavan/
Kasam: Rishi to stop Tanu's marriage with Pavan
Kasam, the show featuring Ssharad Malhotra and Kratika Sengar is all set for an interesting twist where Rishi will prevent the marriage of Tannu with Pavan!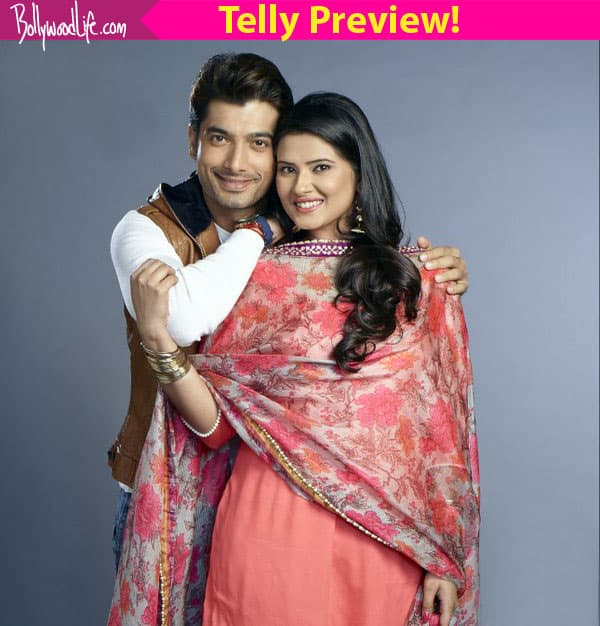 The smart lad will do everything to stop the alliance!
In the coming episodes, Tannu (Kratika Sengar) will be joined in matrimonial alliance with Pavan (Malhar Pandya). He is the relative of a boy, who rejected her at first. Bani (Roma Bali) and her husband are desperate to get Tannu married so that the road is clear for Neha (Renee Dhyani) and Rishi's (Ssharad Malhotra) marriage. A number of suitors will come in to seek Tannu's hand.
In the mean time, Rishi does not want Tannu to marry someone else as he is totally in love with her. He has been trying to woo her since a few days now. Even Rishi's Beeji (grandmother) feels that Tanvi is a much better option for Rishi than Neha alias Tannu.
In the coming episodes, Rishi will make fun of Tannu before Pavan so that he rejects her. Rishi and his brother will assume that he will reject them but Pavan will like Tanvi. They will then try to hint that Tanvi is not the right girl for him. Doesn't this remind you of Dilwale Dulhania Le Jayenge?