Chapter 3
Aruna said, "We need to mix bhang in one of the glasses in which juice is given to the guests. "
Charu said, "Yes, that is a good idea."
Gopi finds a greeting card in her cabin. As soon as she opened it she saw, "Wish you a very happy & prosperous birthday. I want to tell you something important & personal. Meet me in my cabin at the end of the day. With Lots of Love from Ahem."
At the end of the day, Ahem kneeled down before Gopi & proposed to her.
Gopi said, "We know each other because of the dresses I was designing & marketing. We have met many times since then. To be your wife is an honor for me. But you have to talk to my dad about it."
Ahem said, "Yes, that is why I am coming to your place now."
A lot of guests come to Gopi's place including the Modi family. Charu gives the juice to Ahem with bhang. Ahem drinks the juice & feels dizzy. Janardhan takes him to the room to take rest. Charu succeeds in seducing Ahem.
Abeer & Meher were in love but Taij, Kuber & another collegian called Nisar had created misunderstanding between them because of which they broke up. Nisar is working with him in Groove & is a singer like Abeer. Meher joins Groove channel after Kuber asked her to leave for being in love with Abeer. Taiji's car hit Meher & is hospitalized. Abeer comes & takes care of her with Devki's permission. He regrets for breaking up with Meher.
Veera & Baldev hated each other before she left to Poland.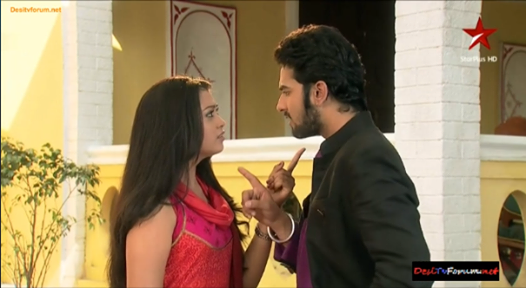 After her return, Akshat starts targeting her despite getting engaged to Meher. Taiji tells Kuber about how she framed Meher in stealing the gold necklace worth Rs. 6,00,000 & Kuber tells her about the way he utilized her. Taiji wanted to take revenge from Devki for giving the statement against her husband in the court for hit and run case,
Abeer apologizes and proposes to Meher. He said, "I am sorry for what had happened, I doubted on you for the stolen necklace though I knew that you can't do such a thing, I still love you and want a chance from you. Will you marry me?"

Meher said, "It is not possible now. If you had apologized to me earlier, I would have considered. I have now moved on in my life. I'm engaged to Akshat." Suman has a soft corner towards Abeer and wants mehbeer reunion. Abeer goes to Suman to find out whether Meher is really happy with that relationship.
Suman said, "I am glad that you came. Even though engagement took place, you can still get married to Meher. I will give you all the support."
Ahem gains his consciousness & realizes what happened that night. Charu goes to him & sheds crocodile tears. Ahem confronts her saying, "I was not in my senses but you were. Why didn't you stop me?"
Charu said, "I could not control myself." She further said, :I'm pregnant." Aruna sheds crocodile tears. She said, "You have spoilt her life. Who will marry her?"
Ahem tries to explain Gopi about what happened. Gopi said, "I understand what happened but it has affected Charu. This is one thing you can do." Charu's pregnancy is fake but no one knows about it except Aruna. Ahem decides to marry Charu. Aruna throws Gopi out of the house as a result of which she becomes homeless. Gopi decides to stay in company flat but her rich relatives Jeetubhai & Urmila take her home & treat her like their own daughter Rashi.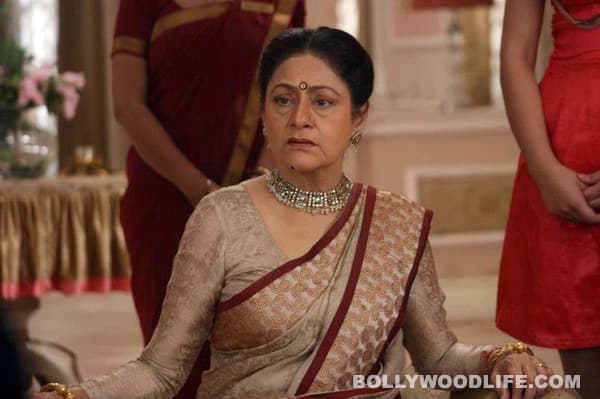 Edited by katrinasalman - 22 April 2016 at 4:47pm