Originally posted by zara321
Fari akhtar why r u so obsessed with deepika? If u r not a fan of her then stop giving her so much attention
And no she is not doing a movie with Ayan, Ayans next is with rk and alia
Zara this came out today, but its not reported widely, just by stupid BL. Anyways if the superhero flick is shelved, Ayan or KJo or even Ranbir might mention it soon enough. Just want Deepu to announce her new project soon so that this speculation ends. I am hoping she signs the Salman - Kabir one if she has been offered it. Dunno if this is the road trip movie which was mentioned in earlier articles
Yay! Ranbir Kapoor and Deepika Padukone to team up again for Ayan Mukerji!
Ranbir Kapoor and Deepika Padukone will team up for Ayan Mukerji's romantic flick!
Thu, April 14, 2016 9:46am IST by
DNA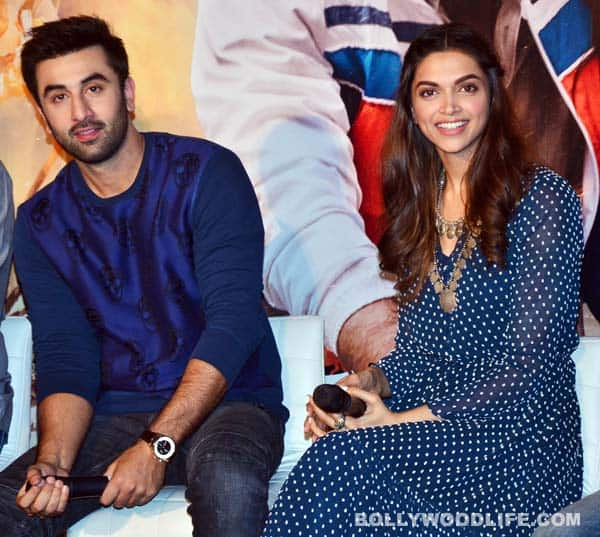 The Dream Team is here again, you guys!
So, ex lovers Ranbir Kapoor and Deepika Padukone are a dream to watch on screen, that is an established fact. Deepika herself describes her chemistry with Ranbir as cool and comfortable'. They were last seen in Tamasha and their paring was much loved by the masses.
Now, buzz is, Ranbir Kapoor's buddy and director Ayan Mukerji who was gearing up to helm a superhero film with the actor and Alia Bhatt, is now planning another movie before that. This one will be a romantic flick and Ranbir will be the lead, of course. For the female lead, Ayan is said to be in talks with Deepika Padukone, who is currently busy shooting for her Hollywood debut film XXX " Return Of The Xander Cage opposite Vin Diesel. Once she gives her nod Ayan will roll the film. His last film Yeh Jawaani Hai Deewani starring exes Ranbir and Deepika was a huge hit and the duo shared a sizzling chemistry.
So, are you excited to watch Deepika and Ranbir again on screen? We bet you are! It would certainly be a treat to eyes to watch Ranbir romance Deepika once again. It is an advantage that Ayan will be directing them again. Something about old buddies coming together for a film always works wonders, right?


Edited by gatheringstorm - 14 April 2016 at 1:07am