Wats special today ...?
Any guesses?
.
.
.
Okay u guys must be thinking wats so special
about dis day so let me tell u guyss
today is a very special day indeed as its
our Angel's birthday !!!!

Yes u heard it ryt today's is the day ...
an Angel is sent on earth n
its none other den
arre aise kaise
.
.
she is crazy
so her special celebration needs to be little crazy na
without it there will be no fun
m i right guysss???
Okay no need to make faces
wat m all trying to say is how about
i tel u her qualities and her multitalented skills n
u all have to guess who she is So lets begin
She is the dearest member n
a crazy Vrushan lover n a Tannuholic ...
she is the youngest member of our family
bt as its said dnt judge the person by age
(chota bacha jan ke humko na ankh dikhana re)
ok ok jokes apart
she is the most wacky crazy fun loving cutest
and most of all a wonderful person ...
she is most sensitive among all n
wat to tel abt her, amazing writer,
who writes beautifully her words & thoughts are amazing
our official caps taker and
master in scenes analysing and
no one mind it no one can beat her in dissection of Vrushan ivs
She can just tel u about any iv by their outfit colour
(Ooops dnt run after me for sayng dis
arre chill every Vrushan fan can relate to this )

She is one of the most craziest Vrushan fan we know n
mind it do not dare to talk something against vrushan in front of her
Den toh beta tumhari khair nahi ...
Its always fun to talk to her
if u want to knw any scenes , any iv , any info ...
she is our chalta firta Vrushancyclopedia

She is most lovable and sweetest sister & a friend one can have
we blessed to have her in our lives...!
and she is always ready to welcome
any new member on AT wholeheartedly
she is the jaan of our AT and
she wont take a sec to make u feel like u were always a part of
our AT family ...
Uff we done wid our praising
(abhi itta paisa mein itaich milenga
)
Okay u guyss must have guessed it
by now so lets not delay in wishing her and
showering her wid our wishes to make her feel more special
here we go from ur dearest AT family

Wishing u a very happiest birthday ever and
may u get everything wat u wished for
Ur day get extra special filled wid joy and good memories
Celebrate dis day wid total happiness
We all love u and wish u all the care love n success for ur future
The most bubbly girl of our family..!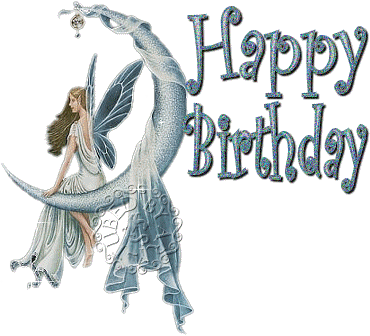 ANGEL aka ANA