Wats special today ...?
Any guesses?
.
.
.
Okay u guys must be thinking wats so special
about dis day so let me tell u guyss
today is a very special day indeed as its
our Angel's birthday !!!!

Yes u heard it ryt today's is the day ...
an Angel is sent on earth n
its none other den Ana.
The most bubbly girl of our family..!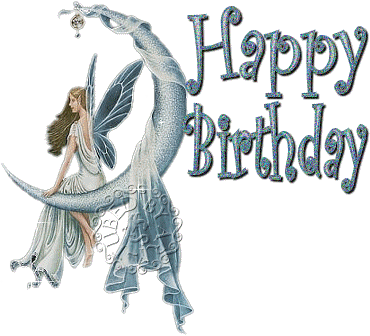 ANGEL aka ANA

She is the dearest member n
a crazy Vrushan lover n a Tannuholic ...
she is the youngest member of our family
bt as its said dnt judge the person by age
(chota bacha jan ke humko na ankh dikhana re)
she is the most wacky crazy fun loving cutest
and most of all a wonderful person ...
she is most sensitive among all n
wat to tel abt her, amazing writer, our official caps taker and
master in scenes analysing and
no one mind it no one can beat her in dissection of Vrushan ivs ...

She is one of the most craziest Vrushan fan we know n
mind it do not dare to talk something against vrushan in front of her
Den toh beta tumhari khair nahi ...
Its always fun to talk to her
if u want to knw any scenes or related to swaron dere dress colour in particular iv
she is moving swaron vrushan info provider
She is most lovable and sweetest sister & a friend one can have
we blessed to have her in our lives...!