[THIS IS A MEMBERS POST ONLY]
The author of this post have chosen to restrict this post to members only.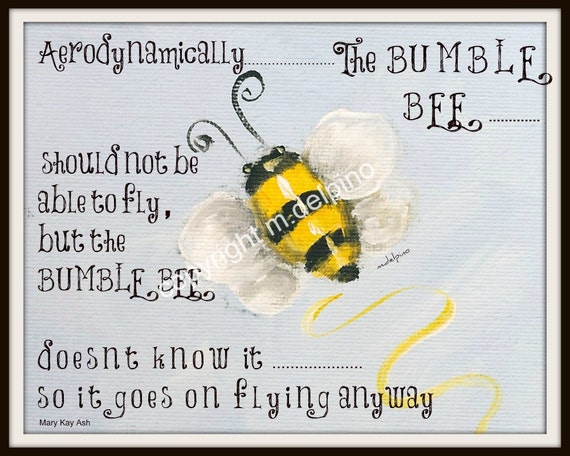 Hello darlings
Welcome to our Tuesday Update
Devika is leaving when Twinkle comes and calls her Mahi. She hugs her. Devika breaks the embrace and says excuse me. She asks Twinkle who she is. Twinkle says she knew her sister would come back to her. She asks her why she has changed her name and identity. Devika is confused and asked her what say is saying. Kunj says he will explain and says that a few days back, Twinkle's sister Mahi,died. He says that Devika has a similar face to Mahi's. He says that Twinkle still hasn't come to terms with Mahi's death. Devika says she is really sorry to hear this but she is not Twinkle's sister. Twinkle asks her why she is lying. She says she knows she is Mahi. Kunj asks Twinkle to listen to him. he says that Devika is not Mahi. Devika writes a cheque and hands it to Twinkle saying that's for her sister. Twinkle looks at the cheque confused while Devika leaves from there. Twinkle still insists on Devika being Mahi. Kunj shows her the cheque and the signatures. He tells her that Mahi is no more. Twinkle says no Devika is Mahi. She runs from there.
Yuvi says that Kunj and Twinkle can't do such a big drama with him. He says even his mom had called and informed about Devika Khanna. He takes out her card and says he'll have to find out more about her.
Yuvi comes to Devika's room. Her back is turned to him. She is struggling to get the zipper up in her short white dress. Yuvi ogles her. She turns and sees him. he get flustered and says he is sorry. She asks him to cut it out. She tells him to wait outside in the waiting room. He says sorry again and goes. She zips her dress. She comes outside and pours two glasses of liquor. Yuvi looks at this in wonder. She says she should have him killed for peeking in on her but he has saved her life so she will spare him. She has she has settled her debt. She gives him a glass and keeps one for herself. He drinks from it. She also drinks and has him thinking. He thinks that this can't be Mahi as Mahi was was simple and unattractive, whereas Devika is hot and has an arrogance about her. She has confidence and has a special magic about her. He stares at her. She asks him to go inside with her. She turns and her shoes heel get caught up in the rug. She is about to fall but Yuvi catches her. They share an eyelock.
Twinkle barges into the room and sees Yuvi with Devika. She comes and pushes him and asks him to stay away from her sister. She grabs his shirt and asks him how dare he touch her sister. She warns him to stay away. Devika comes in between and asks Twinkle to let Yuvi go. Twinkle tells her that she knows she is Mahi. Devika tells her that she is not Mahi, she is not her sister. Twinkle carries on and Devika brings her legal documents and throws it at her. She says that this proves her identity. Twinkle looks at the documents in shock. Kunj arrives there. Devika says Twinkle has irritated her and given her a headache. She tells Kunj that maybe his wife has a mental problem. She says she will call the cops if this happens again. Kunj apologizes and says it won't happen again. Twinkle says she is lying. Kunj asks her to stop and says that Mahi is dead. He takes her out of the room. He reaches the door and turns back at Devika. He says that they may not know about Mahi but they know Yuvi and he is the one that killed Mahi. He asks her to be careful and leaves. Yuvi is dazed. Devika leaves from there to.
Kunj asks Twinkle to listen to him. She does not want to hear anything and he pulls her to the post and traps her. He begs her to listen to him. He says he cannot see her like this. He says it breaks his heart and asks her to understand for his sake. She asks him what should she understand. She says she knows Devika is Mahi and this she won't let Yuvi destroy her sister's life. She says she has to find out the truth. She leaves from there.. Kunj is sad. Male version of Sanja Ve plays.
Yuvi is doing push ups in his room. He recalls Devika's entrance and how he had saved her. He remembers that Mahi had a problem wearing short dresses, but Devika is comfortable in them. Mahi never liked alcohol but Devika drank it so easily. He says this girl cannot be Mahi. The police inspector calls him and informs that the body they had recovered is not Mahi's. Yuvi says there has to be another body there. inspector says they searched but didn't find any. Yuvi hangs up and says that this means that Devika is Mahi.
In the morning, Kunj and Twinkle comes to Devika. She asks them why they are there. Kunj says he has explained to Twinkle that she is not Mahi. Devika says if that is why they can there. kunj says they want her wedding planning contract. He says they wil find a groom for her. She asks how they intend to do this. He says they will arrange a Swayamvar where all eligible bachelors will come and try to win her. She gets impressed by this idea and says she accepts their deal. Kunj says there is one more thing, Twinkle will be helping him and asks Devika if she has any issues with that. She says she has none and is happy that all the misunderstandings are cleared up. Kunj and Twinkle smile and says they will start right away. They leave.
In the lobby, Yuvi is saying that he does not understanding what is happening. He says Devika and Mahi are so different from each other but then where did Mahi's body disappear to. Twinkle and Kunj are in the same lobby talking. Twinkle is saying that she feels Devika is lying. She says she agreed to do the marriage contract only so she can gather proofs that Devika is Mahi. She says they shall take Devika's fingerprints and get them tested. Kunj tell sher to promise him if the fingerprints don't match then she'll forget all this. She agrees. Yuvi listens their conversation and says this is an excellent idea.. he says he will use this idea.
Devika comes and checks on the preparations. Twinkle brings juice for her. Devika gets a phone call and goes to attend to it. She takes the juice before leaving. Twinkle tells Kunj they have to get back the glass in order to obtain the fingerprints. Yuvi is in a janitor get up. He pretends to be cleaning. Devika comes back. She drank the juice. Twinkle asks her to put the glass on the tray. She then puts the tray by the bar and goes to attend to Devika. Yuvi comes to bar and pretends to be cleaning. He puts on gloves and retrieves the glass.
Swayamvar begins. Kunj tells the bachelor they would be given a chance to woo Devika. Whoever impresses her will get to marry her. Meanwhile, Yuvi is impatiently awaiting the reports and calls for same. The Bachelors take turns trying to impress Devika. They do funny antics and sing and dance. Devika is irritated whilst Twinkle and Kunj try to hide their laughter.
Yuvi's man come there with the reports and Yuvi yells at him for arriving so late. He reads the reports. It clearly states that Devika is not Mahi. He says this is excellent news. He says he'll be a good boy now and do what his mom wants. He says he'll marry Devika only for her money. He says she loves Twinkle. He says twinkle is his honey but Devika is his money.
Yuvi comes to the venue on a bike. He dances on Kya Karoon Ladies. Devika gets impressed. He says all this while he was alive but didn't want to live. No he has found a reason for living. He says he wants to hold her hand always. He pulls her closer and hugs her. She is unresponsive at first but then looks at Twinkle and Kunj and she hugs Yuvi back. She gives the thumbs up to Twinkle and Kunj. They also give the thumps up and smile...
Precap---- Twinkle is telling Kunj that Yuvi came there to create trouble for them but now they have trapped him in own game. Kunj says that Yuvi is done for. Yuvi is in a dark room. A shadow follows him. A hand reaches out and touches him. He turns and gets scared and says Mahi...
Sorry for any mistakes made