Sisterly act
For the first time in Television industry, three sisters born in Kolkatta contributing in different serials and are already craze among the viewers. Reena Kapoor, Shalini Kapoor and Malini Kapoor are carving a niche for them in serials on Sahara One. Zeenat (Malini Kapoor) of Zaara-Pyar Ki Saugat, Rani and Pari (Reena Kapoor) of Woh Rehne Wali Mehlon Ki and Iravati (Shalini Kapoor) of Solah Singaar share the same surname. Shalini and Malini Kapoor are real sisters while Reena Kapoor is their first cousin.
Lifestyle caught up with the three sisters for a chat on their career. With acting as the common passion, it was just a matter of time before the three became popular on small screen.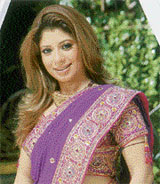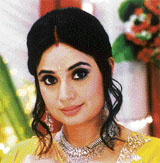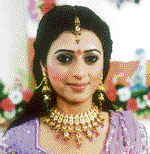 Says Malini, "It is my personality which was reflected in serials like Saathiya, Kum Kum, Hawaiyan, Dekho Magar Pyar Se and currently in Zaara."
"I am excited about two forthcoming films Subah Tak and Golden Boys, " she adds.
Shalini Kapoor has been a regular face on television and Gujarati films. Currently she is enjoying her stint on small screen in Solah Shingaar.
After being crowned Miss Kolkata in 1996, a dream to make it in the Bollywood and Tellywood brought Shalini to Mumbai. Though she has dabbled in both films and television, she says she will not trade one for the other.
And for Reena Kapoor, she is presently enjoying a great married life along with acting on small screen. Talking about her break in Tellywood she says, "I started working with Sahara One and for Rajshri productions for Woh Rehne Wali Mehlon Ki. I have already played the role of Rani, the delicate, pampered girl and presently playing the character Pari in this serial. I shoot for more than 20 days. I am completely focused on this character. I just hope to give my best shot to each and every scene and do justice to all. I will proceed to doing something even more creative," Reena concludes