Choti!
I've been wanting to comment for the longest time...but AD was just being a real pain...everywhere. Basically, AD was acting like AnJhalli. Uff.
Anyway, here are the things I loved about this chapter:
1. Why hadn't she been able to say no?
Because even though he is an asshole, you love him and love is blind. I'm glad she didn't say no. Matlab, I'm glad they're getting married, not glad about the fact that he backed her into a corner and basically left her with no choice, obviously.
2. The earlier hurt was forgotten, her mind focused on the daughter in her arms, the hot tears staining her blouse.
Sigh. Garima is such a wonderful mother! She was hurt, but she realized that Khushi needed comfort more than she did at that moment. Such a wonderful gesture. This is in such stark contrast to the show, where all Khushi's family did was to place their own problems above Khushi's, every single effing time.
3. Strength bubbled up from inside her stomach, the steely determination sweeping through her as she drew from the hope in Sakshi's eyes.
This is why I love this Khushi! She is so strong. She knows that she had the choice to back out and not marry Arnav, but she didn't do that and she made this choice, so there was no point drowning in a pool of self-pity now.
4. "Those words hold more truth than you would like me to believe, don't they?"
Papa Raizada is my favorite! He is so perceptive and such a keen observer.
5. No. She hadn't loved him. She couldn't have.
Arnav, are you nuts? How can you even question her love for you? How can you even think of doubting her love?! Ugh. He frustrates me, sometimes. Don't get me wrong, I know why he feels this way...but still, I wish he believed in her love, believed in their love for each other, a teeny bit more.
6. You should be proud of her, Shashi. You've raised her well.
Papa Raizada is most definitely my favorite. I love this sentence. <3
7. "Saari reeti rivazon ka koi na koi matlab hota hai."
Whattey wonderful twist you gave to this set of dialogues from the show! There, Arnav was just being a bully and acting like the Hulk, but here, these dialogues actually fit into the scene and they're so much more effective here!
8. "I need to get back to England."
Not again, not again, not again, ARNAV! UFFFOOO. Seriously dude?!
9. Their entwined silhouettes were just barely illuminated by the moonlight as he leaned down, his hands slipping around her waist.
Ooohooohooo! Were they doing...this?
10. "And your tie, doesn't that close in around your neck as well?"
Papa Raizada...
kya dialogue mara!
*Blows whistle*
11. If he had known that a simple wedding would be this much work, he would have married her and then brought her home.
Do you think that's why the show's Arnav did what he did? Matlab, s
haatir dimaag
actually...existed?
12. Was she thinking of... him?
Ah, jealousy. But Arnavvv,
ek ladka aur ladki sirf dost HO sakte hain
! She can think about...him, as a friend, you know. She can be hurt by his betrayal, as a friend, you silly Arnav. She can cry over the fact that she had been content imagining a life with NK, but those plans pretty much bit the dust, and now she has to imagine her life with YOU...all the while thinking about NK as a friend. Me thinks Karan Johar was inspired by Arnav to write KKHH.
13. But he had never asked her what she wanted.
Now he realizes! Good morning, Mr. Tubelight. Breakfast laaya jaye?
14. She searched his face, her eyes softening as she glimpsed the pain in his eyes.
Aankhon hi aankhon mein baatein...oye hoye. *Rabba Ve in background*
15. But for some reason, she knew he wouldn't let her fall.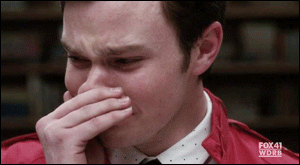 Thanks, Choti. Thank you so much for being such a brilliant writer!
Yeh lo. Giphat from my side!
UPDATE SOOON!!!! :D :D :D


Edited by ...ASB100... - 05 March 2015 at 12:41am