Originally posted by BlueMystique
Originally posted by chotidesi
Originally posted by BlueMystique
Are we getting a teaser for Chapter 11 though?
You know...something like...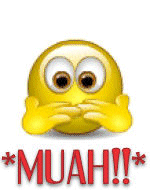 Instead of a teaser, how about you make one speculation about this chapter, and I'll answer with a True or False?
I reserve the right to not answer
However, if it ends up being that I can't answer, I'll give you a teaser-
lagi shart?
I think things have been a little calm for a couple of chapters...does NK make an appearance? You know, she clearly gets engaged to him as stated in prologue. We haven't seen him for a while, and he can certainly stir up things for Arnav and Khushi.
Yes, NK does make an appearance this chapter.
I did say that there isn't much time left until the storm arrives to rock the boat...
Is that sufficient to get you speculating?