Khatron Ke Khiladi 6: Is Sana Khan blaming Ridhi Dogra for losing the task? Watch video!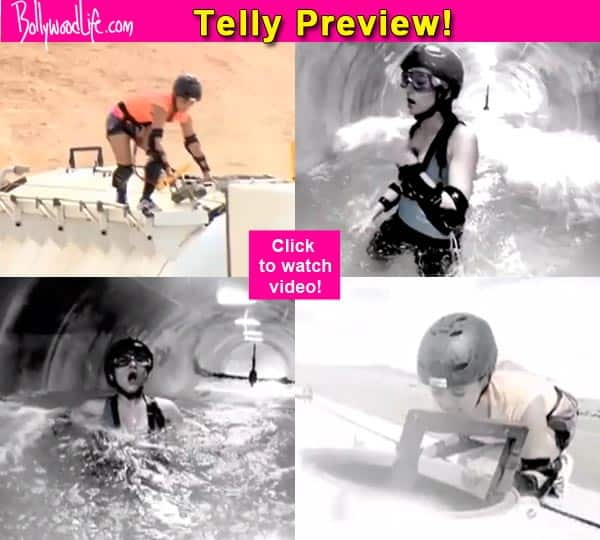 This week is going to be interesting as contestant will be facing tasks after their insomnia challenge
Rohit Shetty has come up with a unique task for all the contestants before their actual tasks began. If you saw last week's performance, Shetty had given everyone an arm band which gave shocks every time contestants tried to sleep.
This week Ridhi Dogra and Sana Khan are paired together for a truck carrier challenge- I'm sure Rohit will come up with a wackier name. There will be a water tanker on a truck which will drive in full speed.
One contestant has to be inside the tanker and collect flags and give it to the person sitting or standing on top of the tanker. But that's not all, when the contestant is inside the tanker, it will be filled with waist deep water making it rather difficult to collect the three flags.
Ridhi apparently manages two flags to the best of her ability, but she did not complete her task and hence gets danger zoned. The video showcases Sana Khan complaining how Ridhi did not manage to complete the task on time. Watch the video and tell us what you think of it.
http://www.bollywoodlife.com/news-gossip/khatron-ke-khiladi-6-is-sana-khan-blaming-ridhi-dogra-for-losing-the-task-watch-video/