A Chat Club for the Bees to keep buzzzing...
************************
The Tale of POP
Khushi stared at the computer screen in utter confusion and mounting horror.
What are they trying to do?
Here she was, so happy that she found like minded people and people who adore her without making a single judgment about her and on top of that they adore her husband and this is what she gets in return. She could recall back the happy times, that were so many, when she felt she was in seventh heaven simply because of the love and fangirling her friends had for her and Arnavji.
Arnavji was very clear on the subject of his abundant of girlfriends. She remembered the time when he listed his numerous girl friends starting from Shriya and moving on to Natlie, Neeta, Samantha, Sindy, Diya, Aradhna, Kansha, Latha. He would have continued too if she had not interrupted him but later he promised that all of it meant nothing'. She believed him too. Because of that promise she was OK when these friends of hers fangirled like crazy over him and gave his anatomy undue attention.
To tell the truth she will admit only to her Devi Maiya that her heart skipped a beat everytime Maniji begged to leave a little bit of hair of Arnavji for herself. If Maniji is only getting a little bit of hair then what would be left for her? Hey Devi Maiya!!!
But she put up with all that because they are harmless and it is only fangirling but no more.
This has now gone oh so out of control.
"Khushi, what happened? Why are you eating your fingers?" Arnav's husky voice brought her back from the worry induced land...
"Kuch nahi Arnavji?"
"You are looking this worried for nothing? Come on tell me what happened and I will fix it." Arnav jumped in without giving second thought to the possibility that he may not be able to fix his crazy wife's crazier problems.
"You can't fix it Arnavji. Nobody can."
"Of course I can Khushi. Baby listen, there is nothing I can't fix where you are concerned. Other than asking me to bring world peace before 2015 ends everything else is doable by me. I will..."
"This problem is bigger than world peace Arnavji" Khushi's worry induced slightly wobbly voice interrupted her husband's offer.
"So you agree there is a problem"
"Yes"
"Never mind if I can fix it or not. First tell me what is worrying you"
"Well, it all started with Vandanaji! We also call her Vji. She came with this bold claim that you - Arnavji - is hers and her claim is better than anyone else's because Barunji had portrayed you so well on the small screen and also because she still loves Barunji. Also she says Bas instead of Dammit"
"Khushi, what the devil are you talking about?"
"You asked for my problem right?" Khushi started at her husband as if he had grown two horns on his head all of a sudden.
"This is THE damn problem? The bloody bees!"
Khushi stared at him with eyes brimming with tears ready to roll down her porcelain skinned cheeks and ASR lost his sharp and famous intellect on the attack of those tears.
"T... *sniff* this *sniff*this is the beginning of the problem"
"Sorry Baby, I won't say anything bad about the bees. Stop crying and please continue"
"Should I have said Bas' instead of Dammit' Arnavji?"
"Definitely not! I love the way you say Dammit" Arnav was quick to assure her.
*sniff* "You love them more than me, don't you?" That question came from nowhere and hit him square on his face and heart and ears and his whole being. Now what is she talking about?
"Khushi, I don't love anyone but you. OK!"
*sniff*
Arnav felt like pulling all his hair out of his head or go and bang his head on the wall or maybe do both repeatedly. His wife will drive him to hair pulling one of these days for sure. Maybe he should get a haircut and go bold that way he can at least prevent the pain of hair pulling. The idea sure was tempting...
*sniff*
Arnav scooted closer and pulled Khushi sideways into a tight hug. "Come on baby, tell me what is going on."
"Well when Vji said you are hers the rest of them protested. They all claimed that you are theirs"
"WHAT?"
"Haan... Arnavji. For some reason suddenly Vji and Ruchiji had some other secret conversation on the side and cut a deal"
"D...deal?"
"I think so. They are as good at making deals as you are. Ruchiji for some reason continue to support Vji on her claim and suddenly one day Vji called Ruchiji her PIC"
"PIC?"
"Partner In Crime. Oh Arnavji, don't you know anything?"
"Apparently not but why?" Arnav's voice was loaded with disbelief. He cannot believe he is not only listening to this crazy tale but asking question to encourage the talking.
"Because I think per the deal Ruchiji was going to help Vji steal you and then they were both going to share you" *sniff*
"WHAT?"
"Say, what the... Arnavji"
"Khushi, you do realize that you are talking about me who is standing right in front of you"
"It does not matter... They will succeed in stealing you. Remember there are two of them"
"What the f&(%" Arnav just could not help himself.
"Haan... All the bees protested for Vji claiming you as hers but Jigsji and Charuji and Re Reji protested the most. They said it cannot be done"
Arnav was not sure if he wants more of this fighting-over-him tale. That too narrated by his wife. At the same time he is too worried to put a stop to this tale thinking any remark against her bees will result in you don't love me more' bout of crying again. So being the wise man that he is his only response was an "Oh!"
"There was a big argument Arnavji and lot of threatening by Jigsji and Charuji and Re Reji"
"Why"
"They argued that you are a common property and should be shared by everyone and at the worst case by the 3 of them. They threaten to do bodily harm at one time as well to Vji and Ruchiji"
"Are you sure you are keeping company with the correct people"
"Not anymore Arnavji"
"See this is what I am telling you continuously... These girls are not good for you baby"
"But they are very good to me Arnavji. Always supportive and encouraging"
"How can they be good when they try to steal your husband right in front of your eyes?"
"They did not steal you Arnavji they were only planning to steal you"
"Oh!" Aranv could not say anything against that logic. "The PIC?"
"Yes and after the protest and very slowly the PIC's attitude changed. At one
point
the My" became Our' and peace ensured for a while"
"Only a while?"
"Because Maniji posted an illustration of POP"
"POP?"
"Pentagon of Pangirls"
"WHAT?"
"True. She shared you with the 5 highest contenders for your attention. Vji and Ruchiji by default as they are the PICs. Then Jigsji and Re Reji who were threatening all and sundry and Charuji who was from the beginning trying to seal everyone named Arnav"
"Haww?" for the life of him Arnav could not come up with a better expression. Maybe his wife's habits are rubbing off to him as well.
"True Arnavji. I am not making it up? See this is the
illustration
Maniji came up with"
"But Khushi, that is a hexagon that means 6 faces and not 5" Arnav's voice was laced with disbelief and horror.
"Are you trying to take a geometric class for me Arnavji when my life is falling apart? For that I have Chotiji and US wala Ashaji. Anyways Kurinji also had the same questions a few posts down the line. But nobody cared as you - the hexagon - was divided into equal part of a pentagon and was shared"
*sniff*
"Baby, listen to me. First your life is not falling apart"
"Yes, it is"
"No, it is not"
"Yes, it is" *sniff*
"No, it is not" Arnav's voice slowly changed to that of ASR. That is the only way he can get through to Khushi when she gets into one of her moods like now.
*sniff*
"Khushi , stop crying. No one is sharing me. I am all yours. Your friends are just fangirling over me. That I cannot help" ASR made his full appearance.
"But Arnavji, they are still talking about POP. Even in the
last thread
Maniji mentioned about the POP"
"I cannot help that Khushi. See Cherry is not part of this nonsense. Keep company with people like her and drop all these other so called bees"
"But Cherryji is also no better. She also wants a piece of you but since she is a SS and all she only blushes and does not come outright and say which piece she wants"
"Who, Cherry?"
"Yes, your precious Cherryji... At least Droolji is better"
"How?"
"How Arnavji? Really?"
"Yes, really!"
"Because Droolji was not beating around the bush. She said that she wants a piece of you and knowing her no one asked which piece but all agreed. So it is no more a pentagon."
"Exactly my point. It is never a pentagon but a circle with only you and me in it. You have a bunch of idiotic friends who does not know the difference between a pentagon and a hexagon. If you associate with them then you will have to listen to all this sharing talk"
"Arnavji my friends are not idiots"
"Of course they are...' Arnav asserted. "Do the math Khushi, by the last count there are 7 of them then how can it be a pentagon of anything?"
"What is it then?"
"It is a heptagon Khushi. But that is not the point here. The point is it can never be a pentagon but an infinity..."
"What the..." Khushi almost got the ascent right this time of that exclamation...almost!
"I have millions of your so called pangirl and how can they try to box me into any of these geometric shape?" Aranv reasoned logically.
"Haww!!!!!"
************************
Presenting you with the bees that keep the lights on anytime of the day or night:
Expelliarmus - Juhi
1chilly - Charu
A_BA - Aami
Angellic_doll - Shilpa
Areeba_blossom - Areeba
arhi_crazy - Shalma

..Arnav.. - Sindu
Arshix144 - Mini
Arshi67 - Ruchi
ArnavBarun - Veena
...ASB100... - Asha
AzraZaidi - Azra
Bhavikakosambia - Dolly/ Bhavika
BlueMystique - Ridz
Bridgeofdreams - Shaimaa
Champsum - Sumaiya
Chokri_ASR - Jigs
Chotidesi - Choti
cineraria - Ria
Dev25 - Mani
egret - Arasi (ASR)
esamoe - Raeesa
esseesse - Sid
Heavens_Flower - Re Re
IOVENI - Nish
jduke - Jay
JforChimpanzee - JforChimpanzee
kaprasin - SK (Sindhu)
Kclovearshi - Kavi
Kiwikali - Kali
Kurinji - Kurinji
Kondhili - Liza
LooneyLuna - Luna
mem1 - Gita
MsDroolKanthan - Astha, not Shlock's though
Nooro - Noor
pravallika - Asha
preethi.saseeda - Preethi
rith123 - Rithika
Rulama - Rashmi
Ssyahoo - Sami
Sarikaa97 - Sarikaa
Semanti - Semanti
shree10 - Shree
sj236 - Sur
Sman - Shailaja
sudhareddy - Sudha
Tinkleby - Maanasa
tvpal007 - Cherry
vks11 - Sri
vandana.sagar - Vandana
***Apologize in advance if I may have missed anyone, please let me know and I will update. Also if you do not want your name listed, I can remove it as well...no pressure Smile
Some things to keep in mind (Thanks Juhi for the rules):
1) We are all friends here, so let's value each other's opinions, without personal judgments and comments. Step back if you need to...
2) Let's keep it clean, so no one has any need to come up creeping at our doorsteps, no being the basherz ya?
3) You probably don't want to share personal info here, that's what PM(s) are for ya?
And with that, let's get this party started for 2015...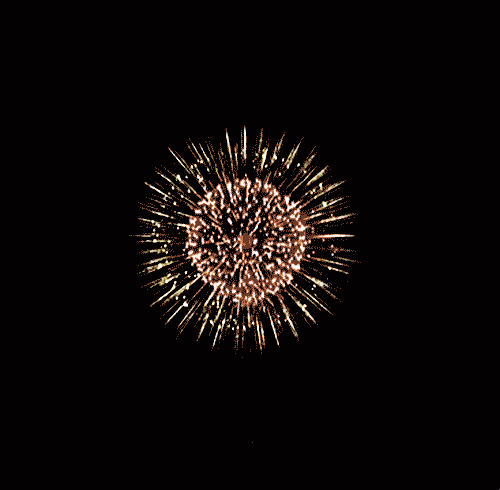 Edited by Heavens_Flower - 11 January 2015 at 1:56am