Today we all are in a mood to sing, dance & have a lot of fun!
You know why?
Even if you people don't want to know, we will tell you.
Because Jan 1st isn't a small day!
This Day We Got our BUNDLE OF JOY...So We All Are Here To Make This Special Day More Special 4 V.V.V.Special Pvians.On 1st of Jan..3 Angels Came To Earth To Bring Lotz Of Hapiness In Life of so many people
sometimes some ppl come in our life and become part of our life unknowingly we even don't know them and they make difference in our life its seriously wonderful to have such a ppl who always selflessly fulfilled our wishes and we always become thankful to them and we all r lucky to have one person in our life whom we know who selflessly helped and fulfilled our dreams and its wonderful and honorable for us to celebration special occassion for them celebration special day of their life
Its The Bday Of Our three lovely friends
Buddies, let us wish ur angeles who come to this world on Jan 1 st
n made dis day very special for themself n for us

They are none other than

Suhaana


Surish


Janaki

we wish God bless you'
With all joy and cheers'
May you live a long life'
May you get all good thing in your life'
May you have happy days and nights'
May all your dreams come true'
May all your desires be fulfilled'
May you spreading happiness everywhere'
And
Stay away from every sorrow and grief'
HAPPY BIRTHDAY

May you have all the joy your heart can hold,
All the smiles a day can bring,
All the blessings a life can unfold,
May you have Gods best in everything.
Wishing u a Happy Birthday!!!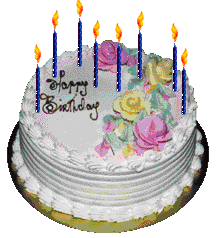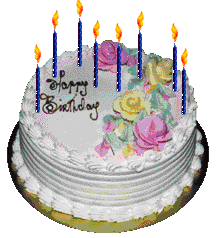 Grace of God be with u,
Grace of angel be protecting u,
Grace of parents be loving u,
Grace of me will be always with u.
u rock

Hope lovely surprises are coming your way
To make your Birthday a wonderful day
Smiles and laughter, joy and cheer
New happiness that stays throughout the year
Hope your birthday brings all these and more
Filling life with surprise and joys galore!
So on this very special day
I would like to say to you
I hope you'll always find happiness
In whatever you may do.
Another candle on your cake
Well there's no need to pout
Be glad that you have strength enough
To blow them all out!
Wishing you your happiest birthday yet
A birthday too special To ever forget.
So many wishes
So many smiles
Too many memories
Too few words
With one big Birthday
Happy Birthday!

A Birthday Poem

Birthdays come and go each year,
Today is yours, so don't you fear.
Conversations fill the air,
We have joined you since we care.

Funny jokes and laughs out loud,
We will always be your crowd.
Many friends you haven't seen,
How long has it really been?

We shall dance all through the night,
Until our spirits are truly light.
Celebrate our dearest friend,
A birthday poem, we wish to send.

by Martin Dejnicki


A birthday means a moment to share
A birthday means a moment to care
For a birthday is a special day
That comes just once in one year's way
For a birthday is a day of hope
When you don't mix your wishes with mope



And you learn to count the joys it has brought
And all life's lessons you were taught
And today dear it is your birthday too
So that's why I'm sending for you



Brilliant thoughts with you to share
Your very special day because we care.




Happy Birthday! ! !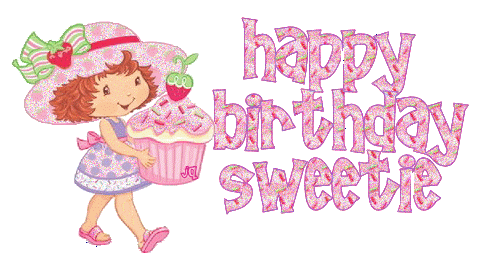 On your birthday may all that you asked from God be
granted to you hundred fold ! Happy Birthday to my sweetest friend. Alz keep smiling the way you do! Have
an amazing day and an even more special year ahead.
May God Bless you.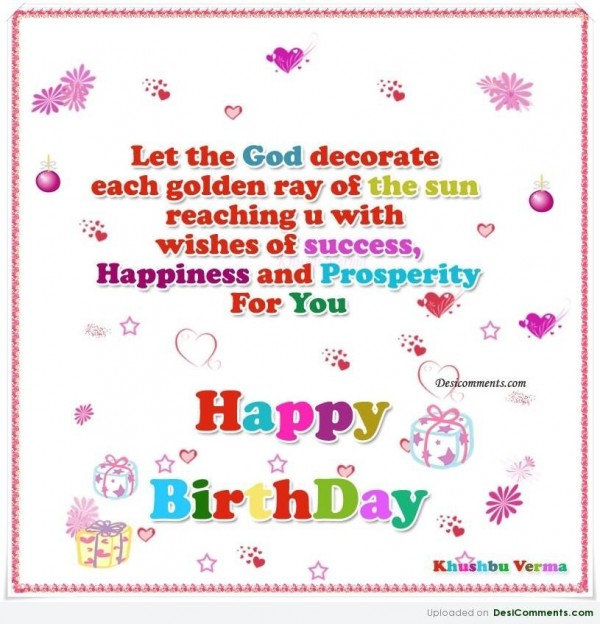 Edited by Angel_Luv - 31 December 2014 at 5:21am