What would their reactions be if CELEBRITIES READ WHAT we were posting about them.
Feel free to post your take on this. This post is for pure fun, and lets not take personal offense and start any fan wars...
THIS IS MY TAKE
SRK READS ABOUT HIS AND PC's AFFAIR and then His and KJO's affair:
When Salman reads about Katrina making Ranbir a Salad. He all of a sudden really misses the Salad.
Katrina's reaction to the same posts about her cooking the salad: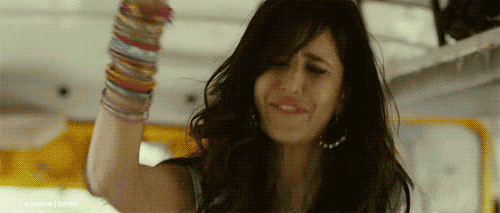 They don't think I can act...But at least they think I can cook salad.
When Arjun Kapoor reads the posts about his and Sonakshi's alleged affair: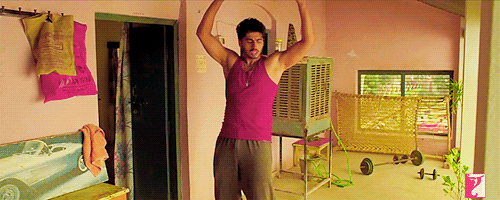 YAAYYY!!!! People actually think I could have a girlfriend.
Ranveer Singh reads the blind posts about Deepika possibly hooking up with Hrithik...
Hahahaaha they thought it was Hrithik

THAT WAS ME you fools...We are so good at hiding our relationship...
Karan Johar is reading all the fawad Khan threads (secretly develops a crush), so at the tea party with his girlfriends he can't hide the love:
When Bebo discovers her fan following on IF and reads complements about herself:
LOLOLOL
These are some I came across, do share you're take on how celebrities would react. I will post more later!!!
-----------------------------------------------------------------------------------------
PART 2 ( Not as great as part 1, but some of you will still laugh
)
When Alia Bhatt reads IF posts on how she should go back to school and become more sensible...
Ranbir Kapoor Reads every single Deepika-Katrina Fanwar post, deep down he feels:
I accomplished so much! Cat fights all because of one man...ME!!
Aishwariya Rai reads how some IF members think she got plastic surgery...
They actually think that??
The only surgery I ever got was to remove that stupid daag...
John Abraham Reads the posts about how some IF members think Abhishek is a disgrace to the Bacchan Family...
I know EXACTLY what kind of disgrace he is...

I called it...should have asked me during DOSTANA.
So Sidharth Malhotra was at the same tea party as KJO, and after hearing and reading about Fawad Khan's bum:
Yea Right...
Not as great as my bum...
Deepika reads our posts on how Ranveer wants to be the best family man:
Sonam Kapoor discovers the fashion disaster posts...seeing deepika, sonakshi, anushka, etc. on several different posts:
Dances in joy...and starts to adore all the members...this is totally my kind of forum...
AND THAT WILL BE ALL FOR NOW...
LET more juicy posts be developed about these celebrities...and I will post again!!!
Happy NEW YEAR to EVERYONE!!!


Edited by AriVeerAT - 01 January 2015 at 8:47pm