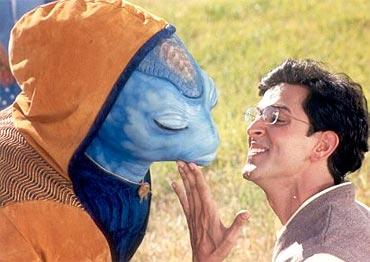 New Delhi
. Subramanian Swamy has shaken not just this planet but the entire universe by claiming that Jadoo is a love child of PK and Jagat Janani. He claims that the duck like lips of Jadoo is enough to prove that Jagat Janani is mother of Jadoo.
Virat Kohli was completely shocked on hearing the news and quickly pointed out his middle finger. But Shikhar Dhawan showed him the Knife and threatened to cut his middle finger off.
BJP supporters have rubbished the claim and suggested that Jadoo was born entirely because of Modi wave. Meanwhile Secular parties have already demanded Bhara ratna for Jadoo. They claim he is a living prove of unity in diversity. While Mamata is angry at their demand as she
thinks Jadoo is a maoist, as his father PK used to chew Red paan(betel leaves).
Ashtosh has asserted that Jadoo was born due to 49 days of hard work by PK so PK should get coward. Later, it was found that he meant PK should get award.
The latest news is that Indian
Government has already passed the
case to CBI and they are waiting for the DNA test results.
http://my.fakingnews.firstpost.com/2014/12/30/now-subramanian-swamy-claims-jadoo-is-love-child-of-pk-and-jagat-janani/


Edited by Sharif.Badmaash - 31 December 2014 at 1:13am