Originally posted by Avyakta

Hello my dear rainbow friends , have a nice day . Branka , thanks for sharing Seetha's words . Always something special in her expressions to you ,and some fondness in your remembering her. Very sad ,it is already 2 months , still I have that shock and sorrow after reading your Empress ... Thread . I can't describe my feelings first time I read those words . A saddest moment in my life and sent a pm to Madhuri . She was slipped in to shock and really cried while talking with me .
Hello my dear Avi
Good Evening all my sweet Rainbowians


You are most welcome, Avi.
I can imagine how you or Madhuri, or all the other friends of Seetha, must have felt while reading that thread...for me it was one of a hardest things to do...to wrote those words, I could not see my keyboard from tears that were filling my eyes, uncontrollable....I just could not believe myself what I was writing, my heart was breaking, my soul just did not want to accept that, and yet, she give me that task to do, and I had to do it.


Setha is always present here in this place Over the Rainbow, and she will always be present here, because all of us here, have a fond memories on our friend, and that will never change...


I remember when I opened the first Rainbow...I sent her a PM...
Posted: 26 June 2014 at 5:39pm
CC: seetha74
Hello Seetha, my sweet soul connected sister
...thanks God our souls have no
limited supply of connectivity
so we can be connected forever, and understand each other, in this and all the other lives
Sorry to hear about those limitation, no pictures till we meet again in July, but since you are able to read , here is something I want you to check
http://www.india-forums.com/forum_posts.asp?TID=4072078
Now, what you say??
Your soulmate went crazy and opened a CC
I added your name there, without asking you
but you don't ask your mirror image, right
Language will be no problem, because the language of that CC is love, and we all understand that, esspecially when Prats
is concerned, because it will be mainly about Prats (SY as well)
So you see, your friend lost all her marbles
Do not feel preasure, I just thought about you, and my fingers type your name there
Love you hamesha...Take care dear.
-- Previous Private Message --
Sent by :
SEETHA.K
Sent :
26 June 2014 at 1:32am
Sneha ..my dear soul connected lovely sister ...visited our heaven and greeted all and then went to FC and there said, Hi to everyone and here I am to greet my mirror image in her early morning ! Let me plant a gentlle kiss on your forehead and caress your hair which is swaying all over your face because of the morning breeze's presence around ! With the wind I sent a message to you ..did you hear it ? If not close your eyes and think ...in the meantime I will pour some roses on your heart and sprinkle sweet fragrances of Jasmines around you ...OK ...now you can open your eyes and read this for few smiles ! with love seetha
...

Here is a bunch of Jasmine flowers ...and yes few white roses for your Vase ! Jasmines are to cool your heart with their presence nearer to it and Roses are for greeting you in the morning and giving you a pleasant feeling !
I want to plant a floral garden around you and make you sit comfortable there ...and then hold your hand and wanted to talk with you for a while ...but both of us are busy in life front ...so we have to dream for that solace for a moment and have to come back to actual situation !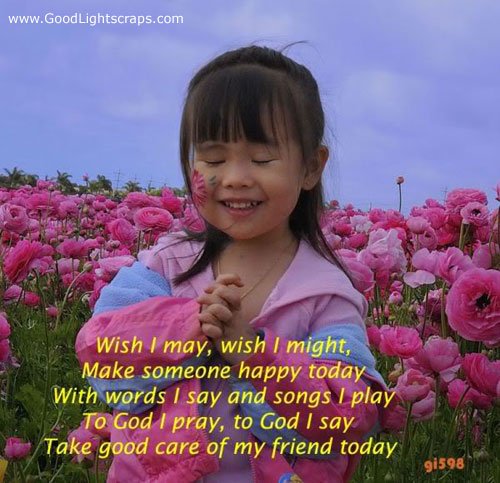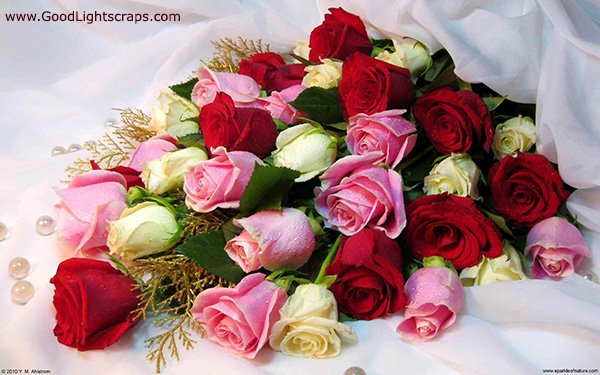 Edited by Sneha...Love - 25 January 2015 at 10:22am