Good Evening/Morning my dear Friends
Here is a new year, and here is a new me
I know some of you asked yourself: What happened? Why now? So, here are my answers: For a long time now I wanted to change my ID, the couple that was in my old ID was long gone...lived only in my dreams and memories (now I handed them safely to Seetha to take care about them...her and my AnSh, living happily ever after...) Some recent events here on forum, counting of blood cells and slitting the wrists to prove whom you love or not, made me think about this change of ID again, and I decided to do it... With a help from my Biki
, who is always there when I need her...
so I did it ...and I LOVE it!!!
I used in my new ID two nicknames that I got here on forum, first is the one that Seetha
give me, the one that will always bring a tear in my eye...but the one, that also always bring a joy and happiness to me, while I remember how much love was in her words as she used to call me
Sneha...
I heard this name so many times in this last year that it became a part of my soul...hence first part of my new ID, than this little dots
...
we used to joke about them, she used to write like this, say some people on the other forum advised her to drop this kind of writing...I said if she drop it, I'll pick it up and use it myself, and save it for her...of course she didn't drop it, that was her unique style of writing ...
Sneha
...are you there ? Here it is almost 1 am in the early morning ...can't sleep ...some sort of uneasiness ... some thoughts are pulling me down and trying to crush under it's weight . Are you there ? Want to talk with you ...if time and you permits ...with love yours seetha
...
Sneha my dear friend and soul connected sister ...How are you dear ...me wants to talk to you ...jet lag or any other reason ...unable to sleep ...so here in your safe arms I am !!
I know Sneha ...at times very difficult to cope up with circumstances ...but nothing in our hands ...
Either a tender ripple of love or a tidal wave of longing ...nothing escapes from our heart felt feelings ...that connectivity is there between us ... that's why I caught up your feelings
...
Sneha ...see a message from this part of the world and a solace from that part ...at the same time ...that is the beauty of our connectivity ...OK I can understand your advise and a little bit stern looks you said to me to go to sleep and all your fairies of good night are surrounded me and with a smile for my Sneha ...I am going to sleep now ...with lots of love yours seetha
(she send me this quote:)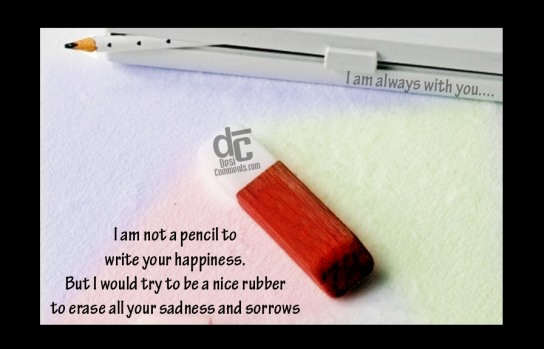 Than the second part,
Love
...this is the name girls in ExYu Topic gave me in those days when we all together discussed BV in the most incredible and full of fun Topics on IF...so that nickname is connected to beautiful memories as well...and than pictures and avis in my Profile and signature...all Prats ...I was always from the beginning Pratsian, more than anything else...love that girl like my own daughter...supported her in happy times and in those difficult ones...Love SidYusha and always will, they will be safe in my memories, but this CC was firstly about Pratyusha and characters that she play, and than SY as a beautiful jodi that we all loved so much, or are loving still...everything is fine in this place over the rainbow as long as it is positive, filled with love and bring happiness ...
Svima koji su jucer slavili zelim Srecnu Novu Godinu!
Happy Orthodox New Year, to everybody who celebrated!!!
Happy Pongal and Sankranti to all who celebrate
Here are few Quotes that goes well with my new ID
: