We all know about the titles such as
'Padmashri', 'Padma Bhushan'.
.etc..etc..Here we, at KTLK forum are not falling a step behind anyone..
We too had some well known titles like AD, ND ...
Some thing like
AD . Jayanti_Dj
,
AD.Deepa17.
.. etc.
NDs are
ND.Tupu
,
ND.Deepali Gupta
.. So on..
Then there is a brand ...
SKD. Ariya bai
,
SKD.Suku bai
.. so on..
Recently, Vidisha turned down her SKD title and became the first recipient of the title
TTD (Traffic Tweet Dhwansak )

Ofcourse, while talking about turning down, Dee too changed her status from
AD
to
AD
(This time it is
Akash Deewani
)
Then there is another new title ...
MP - Mallu Prashanshak
... None other than Shirley!!!
Last, but not the least, I am glad to announce that my self and Vidi got new titles MP (Mallu Pracharak) - We have successfully converted Hina, Anjani, Ariya, Tupu, Sho to Mallu Deewanis (MD)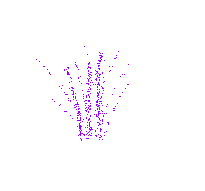 oops.. Happy New Year



Edited by mudraswathi - 28 December 2014 at 12:26pm