Hello Dear Sakshians ,
Hope you all are doing fine , so Every sakshian Knws what is the importance of JAN 12 th
Yes yes your guess is correct it is non other than our dear darling Diva sakshi's bday
common guys
Jan 12 th is nearer very much nearer
15 Days to go ...
so what are you waiting for ..Im constructing A Bday Thread for Sakshi Tanwar , took permission from MODS , so please don't create so many on the day , please participtae in one thread .
and I want every sakshian to contribute their gifts hoping for the best of them from all of you
what you have to do :
Its just simple
1.create any bday creations of sakshi
2.send your wishes wether its written or creations or cards
3. any poems for her
4. Any OS or SS or FF on her bday
5.How much You love sakshi tanwar .
6.whatever you want to gift her , just send a pm to My ID and im going to post it on the bday .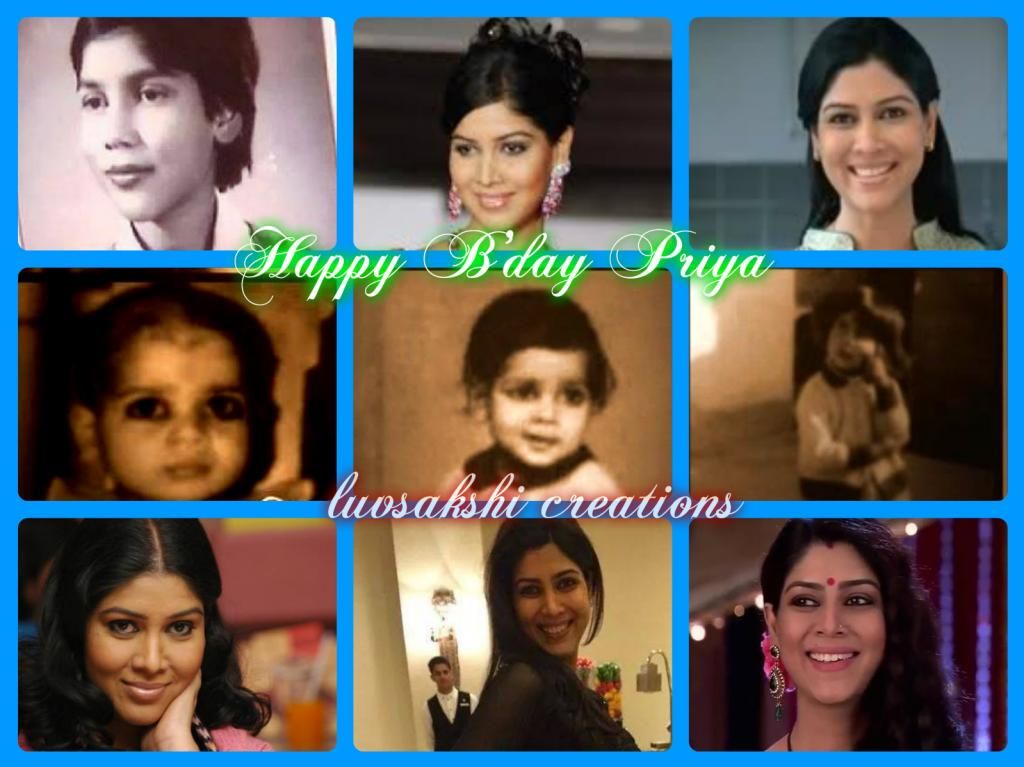 Edited by luvsakshi - 08 January 2015 at 10:24am