Gautam along his journey has always impressed us with his cool as a cucumber attitude which has miserably failed deadliest instigator like dimpy !
He has always been a solid entertainer who has never failed to show how dramatic and filmy he is, be it his innumerable spontaneous self made songs to Bollywood tunes or winning hearts with his heart warming acts of the 3 KHANS.
*.Who can forget gautam's sallu act?? He took of his shirt after taking nigar's permission ofcourse
and mimiced sallu in such a way only to be showered back with praises by salman khan himself !
* Gautam's sharukhgiri was the talk of the town ! It was the best ROFL moment that took us off our seats when he completely muted pritam with his act !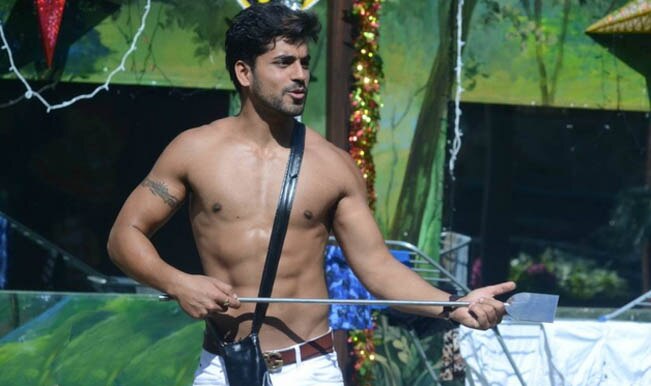 * Now he has completed his tribute to the 3 khans with his ghajini act yesterday
...He had dedicated the day to the ghajini star by walking with that metal thing, dragging it on the floor along with him and going shirtless !
Gautam's idea of entertainment is really praiseworthy ! He has shown and proved he is indeed different from others who had resorted to bitching plotting and shrieking at the top of their voices to get footage...
Well done Gulati


Edited by fairfairysays - 27 December 2014 at 2:02am